Travel
06-27-2019
The Awe-Inspiring Shiretoko World Natural Heritage Site (Part 1)
| | |
| --- | --- |
| Print | |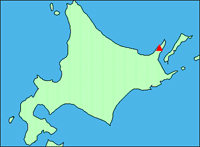 Shiretoko Peninsula, which I visited recently, is situated on the northeastern side of Hokkaido and is Japan's most northeasterly point. The name Shiretoko originates in the expression sir etok in the language of the indigenous Ainu people, which is a combination of sir meaning "land" and etok meaning "edge." So sir etok means something like "edge of the land" or "end of the Earth." Facing the Sea of Okhotsk, Shiretoko is a long and narrow peninsula, about 70 km long and about 25 km wide. In winter the surrounding sea is covered by ice floes. Shiretoko is home to 872 types of plant, 333 types of animal and bird, and 303 types of fish. A food chain has developed there, with the forests, sea, and rivers coming together to create an original ecosystem. In recognition of this rich biodiversity, the United Nations Educational, Scientific, and Cultural Organization (UNESCO) listed Shiretoko as a World Natural Heritage Site in 2005. Let me introduce the attractions of Shiretoko that are so appealing to people.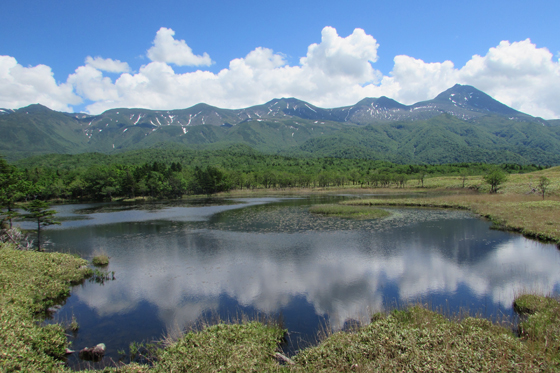 The grand Shiretoko mountain range and Ichiko (the 1st lake)

First Stop: Shiretoko National Park Nature Center
 Renting a car at Memanbetsu Airport, I enjoyed a pleasant drive of about two hours through open countryside. When I reached the peninsula, my first stop was the Shiretoko National Park Nature Center, which provides information on the attractions of Shiretoko. At the information counter in the building, I was able to obtain information on the grand nature of the area. In the lecture corner, a member of staff gives a talk on how to prepare for encountering a bear and how to enjoy strolling around. In a large theater, a video titled "Four Seasons of Shiretoko" highlighting the attractions of Shiretoko is shown on a large screen measuring 12 m in height and 20 m in width. And in the rental corner, visitors can borrow items like binoculars, knee-length boots, and bear repellant spray. At the center I was told about the attractions of Shiretoko by Ms. Kaoru Shindo of the Shiretoko Nature Foundation, who has been helping visitors here for about 11 years since moving to Shiretoko from Tokyo in awe of the region's splendid nature.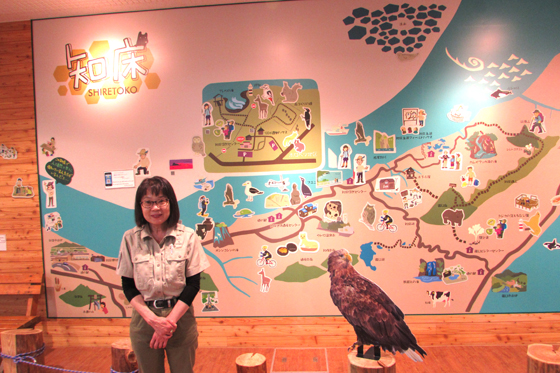 Ms. Kaoru Shindo of the Shiretoko Nature Foundation
 She spoke to me about the food chain and biodiversity in Shiretoko. "Shiretoko Peninsula was registered as a World Natural Heritage Site in 2005," she explained. "The registered area includes not only the land but 3 km out to sea as well. It covers 71,100 hectares, including the buffer zone. Shiretoko was the first registered site in Japan to include the ocean. Although the area is not so large, it is inhabited by several hundred animal species, including killer whales, seals, Steller sea lions, and sperm whales in the sea and Yezo sika deer, Yezo red foxes, and brown bears in the forests, as well as endangered species like the Blakiston's fish owl and white-tailed eagle. Salmon and trout eat the highly nutritious plankton brought by the ice floes in the sea and then in the autumn make their way back up the rivers, where they are caught and eaten by the brown bears. The food and excrement left by the brown bears then becomes nutriment for vegetation, such as broadleaf and coniferous trees. Even internationally, it is very rare for so many large creatures to be inhabiting such a small area."
| | |
| --- | --- |
| | |
| The information counter | Knee-length boots at the rental counter |
« Older Entries
The latest category news list