Architecture
02-15-2019
Visitors Flock to Miyakonojo City Library
—Former shopping mall turned into library
and place of relaxation for citizens—
In a provincial city in Japan, a former shopping mall that had closed down has been turned into a bright and spacious city library, and the new facility is proving to be a great success. Just eight months after the library opened, the total number of visitors passed the 850,000 mark. The secret of the library's popularity lies not only in its pleasant atmosphere but also in its numerous schemes designed to make both adults and children love books.
 Miyakonojo, which is the second largest city in Miyazaki Prefecture and is situated close to Kagoshima Prefecture, has lively agriculture and agricultural product processing industries. The newly opened library in the center of the city is currently attracting a lot of attention.
 Miyakonojo City Library can be reached in about 15 minutes on foot from JR Nishi-Miyakonojo Station. The main means of transportation there are car, bicycle, or bus, which runs along a national road. On both weekdays and weekends, old and young, male and female citizens alike flock to the library, together with visitors from as far away as Kagoshima Prefecture. As of the end of December 2018, the library, which only opened in April of that year, had had a total of about 872,000 visitors; it expects the number to reach the one million mark by the end of March 2019.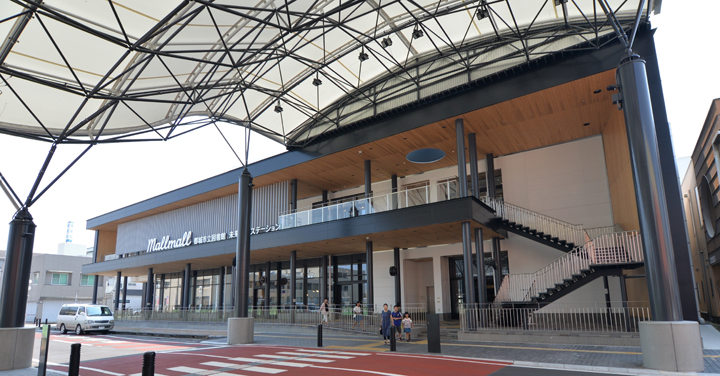 Exterior of Miyakonojo City Library in the center of the city in Miyazaki Prefecture (Photo: Yuiko Sugawara)
 One of the reasons for the library's popularity is that, unusually for such a facility, it has a very open and spacious structure. It was actually realized by renovating a former shopping mall. The building, which was originally completed in 2004, previously had an atrium hall with a clock tower in the middle on the northern side and a passageway lined with specialty stores on the southern side.
The latest category news list