Episode 80 Fukuoka with the Tamoto family

Zuzana & Michal Czech couple
― CYCLING ACROSS JAPAN ―
Episode 80 
Fukuoka with the Tamoto family  
Our regular readers might remember this name. Mr Tamoto and his son Samuel bumped into us in the Kuju mountains. It was a funny story that we shared with you in episode 64. A few weeks later, we were pleased to meet the whole family, that is, including Maria.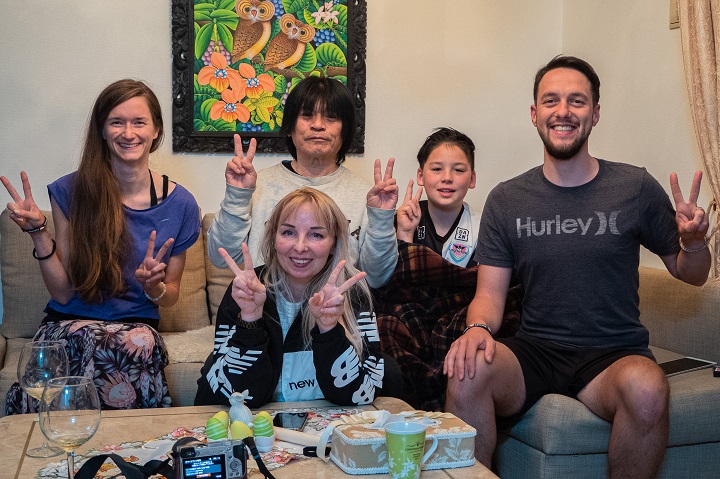 We intended to hitchhike from Kagoshima up to Fukuoka, visiting Unzen National Park and Nagasaki City on the way. But the fear of COVID-19 started to spread quickly and a state of emergency was declared for Fukuoka prefecture. Accordingly, we reduced our plans to the sole objective of making it to our final destination, Okinawa. To get there, we needed to fly from Fukuoka City. A highway bus drove us there and we had a lovely chance to spend 3 days with the Tamoto's before the flight.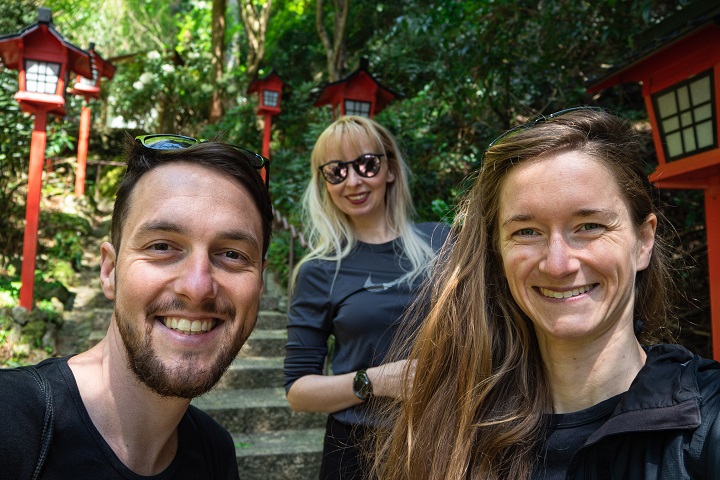 Michal got a chance to ride his first shinkansen ever – it was one train stop from the Hakata Bus Terminal to Nakagawa, where the Slovakian-Japanese family lives.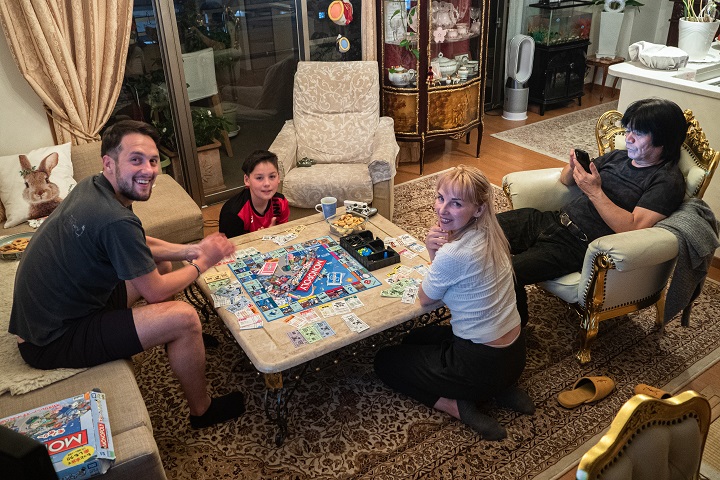 Maria welcomed us with a delicious Central European dish and also a birthday cake for Michal. We spent the rest of the afternoon reminiscing about childhood in the former Czechoslovakia, drinking beer and playing games.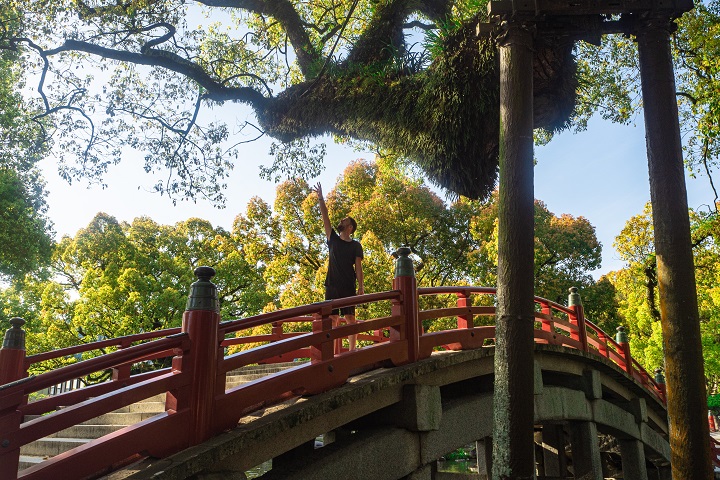 While strolling through Nanzoin, a famous Buddhist temple, as well as Fukuoka's main urban temple Daizafu, Maria told us her story. She moved to Japan at the age of 18, with an intention to gain experience, earn money and return home a few years later. Ibo Tamoto had a different idea for her future though. Thanks to tireless efforts and courtship, he finally married the girl of his dreams, she never left Japan and their beautiful son Sam was born! How romantic!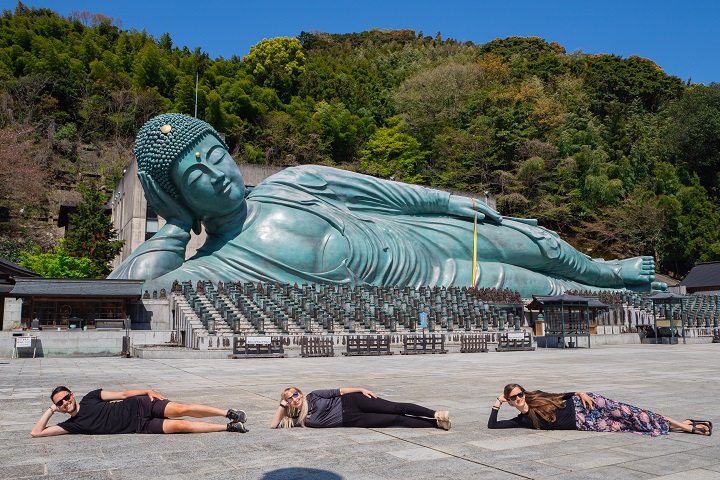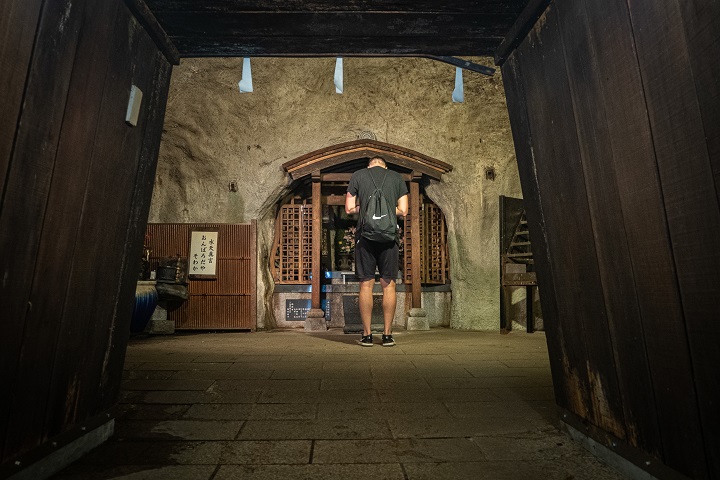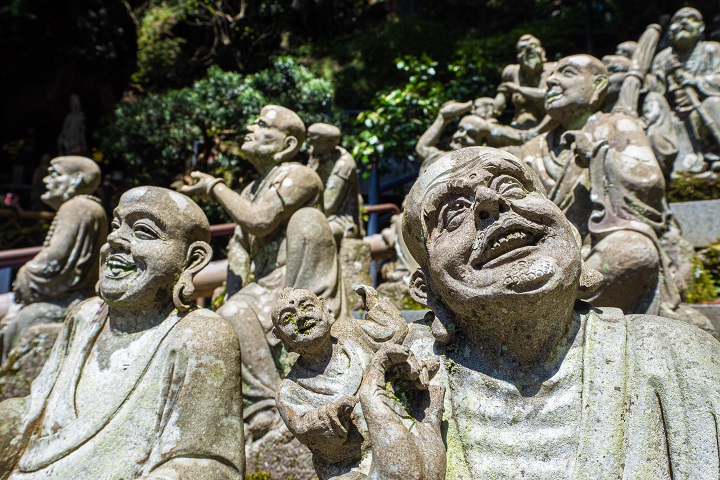 On our last day, Maria also took us to visit the Yoshinogari Historical Park. This was our second archeological site after Sannai-Maruyama in Aomori and we were equally impressed. What's more, a rare event took place above us – we spotted two circular rainbows around the Sun! Is something special about to happen? Let's see.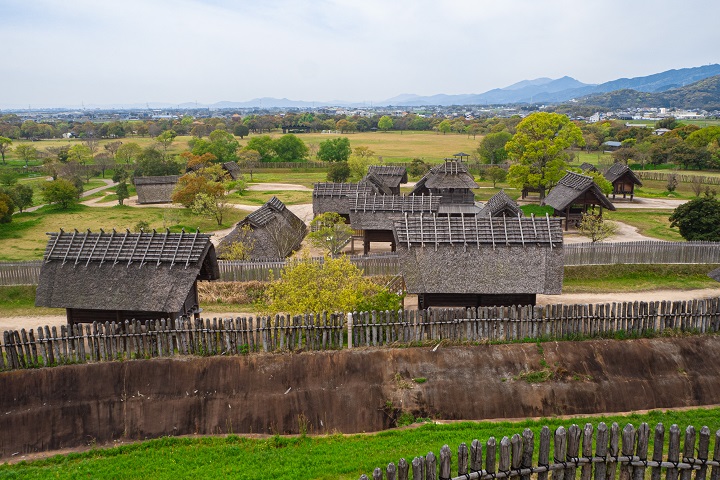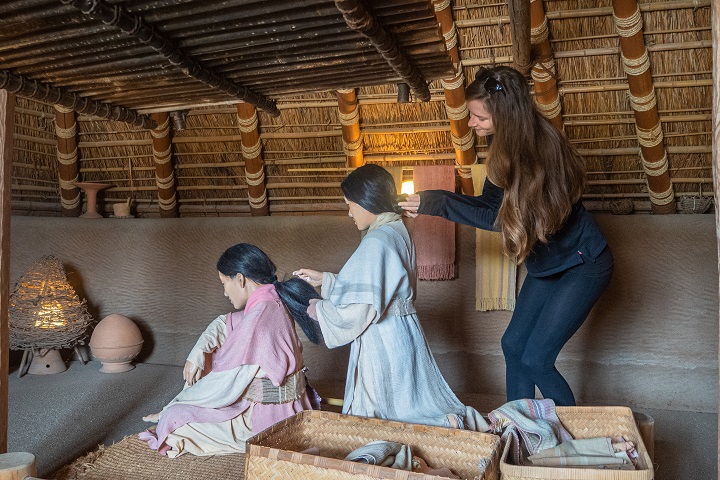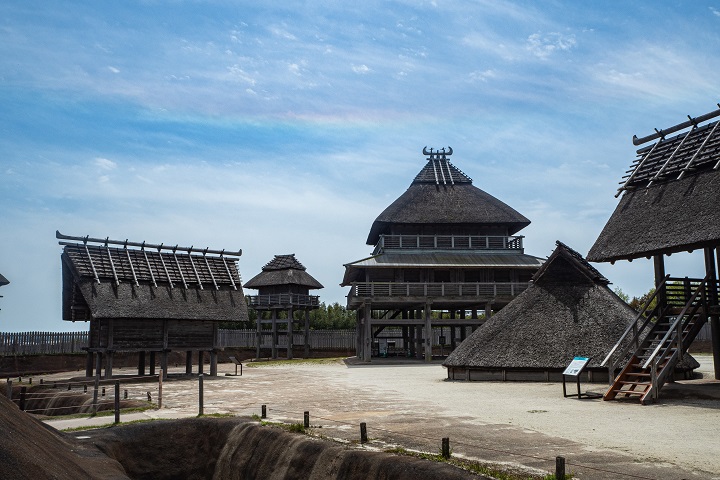 As a grand finale of our time together, we shared delicious sushi and ate possibly the best Tayaki in a shop called… Nippon Ichi Taiyaki, how truthful!
Thank you, Maria, Ibo and Samu, for these precious three days. See you in Praha some day!