Episode 21 Sannai-Maruyama and Hirosaki

Zuzana & Michal Czech couple
― CYCLING ACROSS JAPAN ―
Episode 21
Sannai-Maruyama and Hirosaki
Full of excitement from our Nebuta Matsuri experience, we said goodbye to all our new friends and hit the road again. Our butts were unhappy because five days off had been good, let's be honest about that!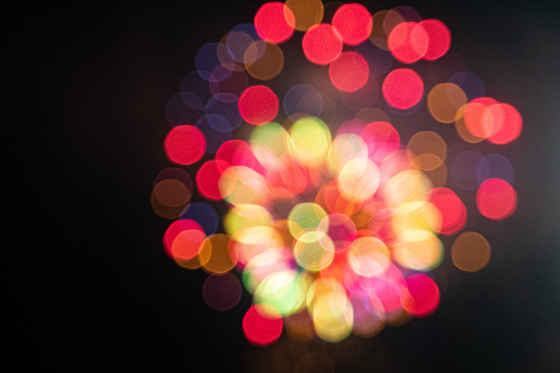 Still in the suburbs of Aomori city, Sannai-Maruyama was our first stop. This open-air archeological site invites visitors to travel through time and imagine daily lives of people who lived here more than 5,000 years ago.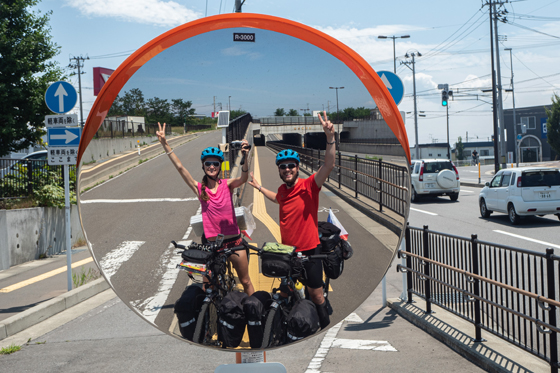 The historical period in question is referred to as the Early and Middle Jōmon period. We learnt that the word Jōmon reflects the decor of pottery of that age. Interestingly, the Jōmon people were among the first in the world to make pottery, mainly vases.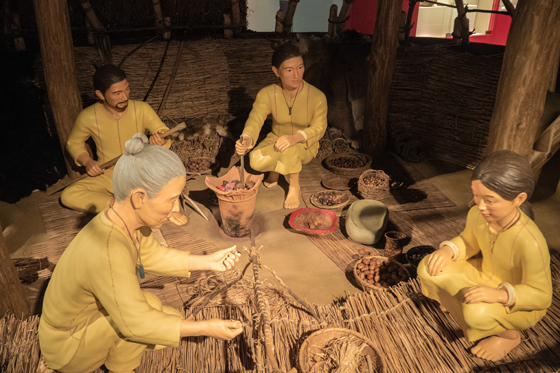 Many excavated pottery remainders are on display in the Sannai-Maruyama museum. Exhibits also explain that pottery jars were used not only for cooking but also for burying dead babies!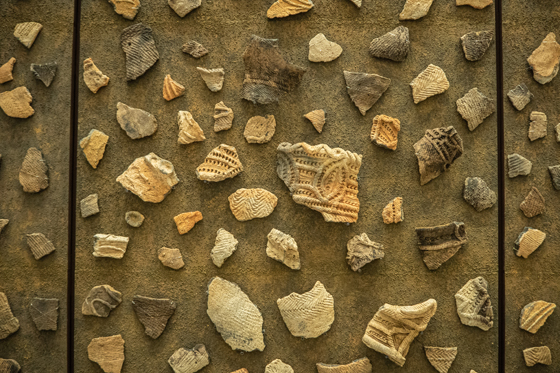 The Jōmon people lived in pit dwellings, which were reconstructed here and are open to curious tourists. We agreed that these buildings resemble our life in a tent, except that we have less space, no fireplace and look a lot less cool. So it turns out we're contradicting evolution!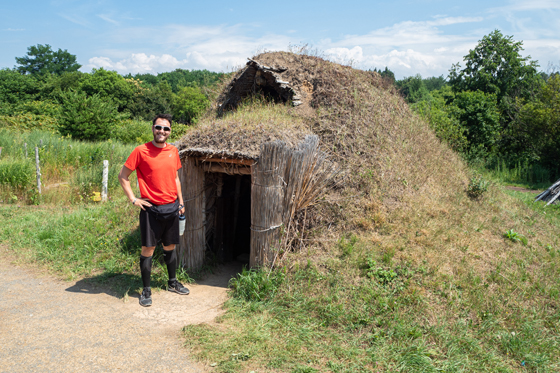 This prehistoric place is fascinating for many reasons. But the one thing that will take your breath is the sturdiness and scale of some of the reconstructed buildings, perhaps common rooms. Some basement pillars measure 2 m in diameter! It's hard to understand how such heavy foundations could have been laid with only primitive equipment.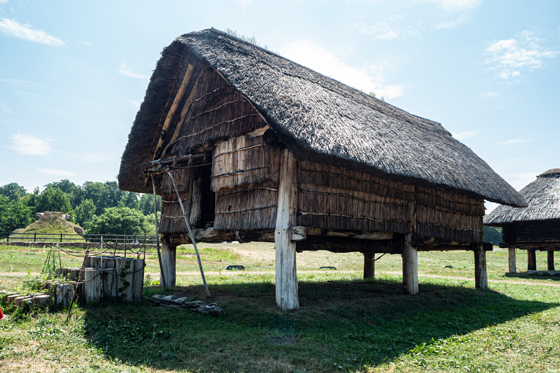 Educated and well fed, we cycled towards Hirosaki. Zuzana was absolutely amazed and happy to finally see traditional Japanese architecture, which she very much loves. While Hokkaido was great for nature, villages were uninspiring as almost all of the buildings are rather new and ordinary. Here on Honshu, we finally get to ride through old settlements and feel the genuine Japanese genius loci.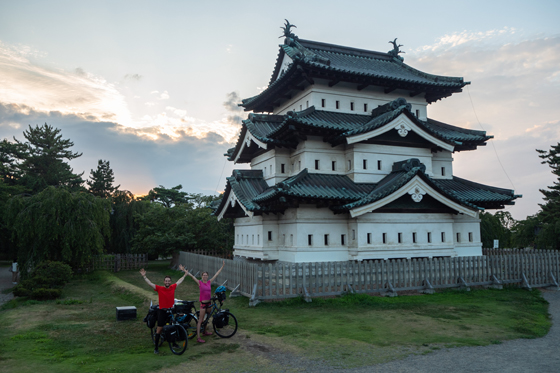 The town of Hirosaki was just a culmination of this new architectural element to our journey. Michal got to see his first Japanese castle! Hirosaki also has a nicely preserved district of former Samurai residences. We were openly jealous of people who live there today… What a fine home to have! Anyway, the moon was already shining so it was time for us to find a home, too Sweet dreams!