Episode 64 Yamanami highway – Kuju mountains

Zuzana & Michal Czech couple
― CYCLING ACROSS JAPAN ―
Episode 64  
Yamanami highway – Kuju mountains  
On our last night in Yufuin Country Road Youth Hostel, its owner Ryo san invited us to a sports night. It was a joyful evening full of football, badminton, frisbee and volleyball. However, we almost regretted going as the next day our muscles were pretty sore!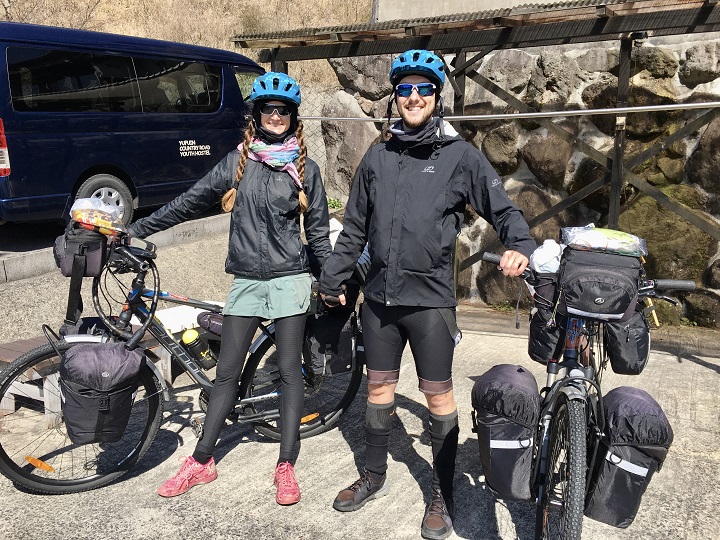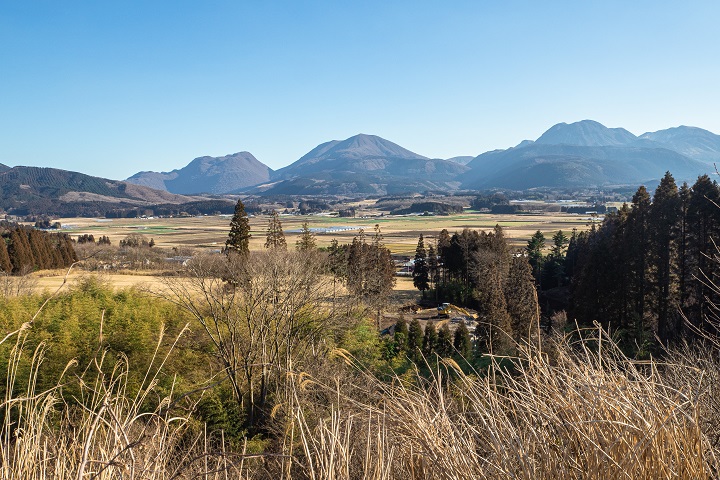 Climbing our way up to Kyushu's tallest peaks was a bit gruesome. Luckily, the weather was lovely and we reached Chojabaru, our destination for the day, right on time. The warm beams of sunset provided a very romantic scene of Mount Mimata.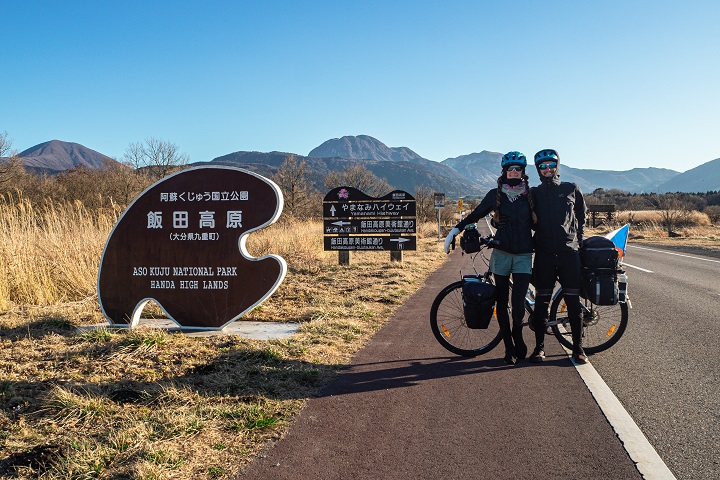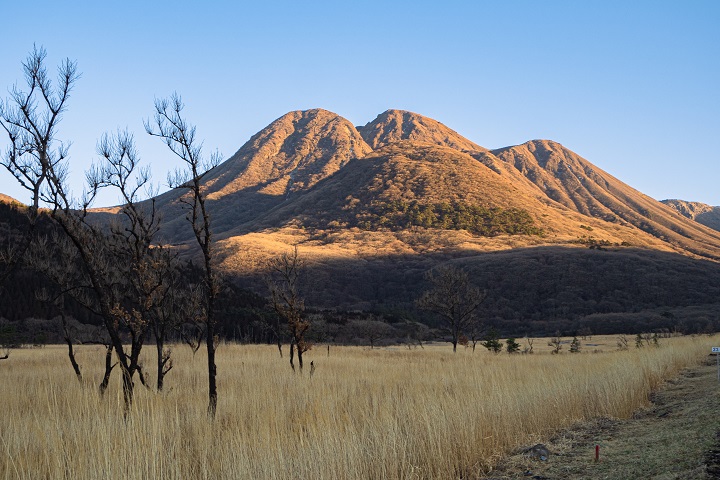 One amazing thing happened to us on the way: we were stopped by car. A Japanese driver and his son were very enthusiastic to show us something on their phone. It took us a while to understand what's going on. The gentleman asked if we're MIZUBIZU. We laughed, thinking if we're really that famous? Suddenly, a woman's voice came out of their phone, speaking Slovakian. "Hello, it's me, Maria Tamoto!"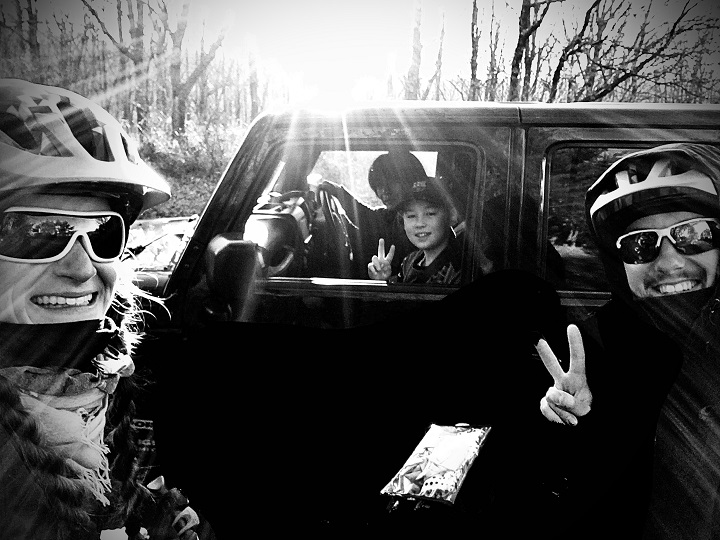 Mrs. Tamoto is a Slovakian expat who we know from a facebook group of Slovak and Czech expats in Japan. She has been following our adventure and kindly invited us to stay with her in Fukuoka once we get there. And now, in the middle of the Aso-Kuju National Park, her husband and son acciddentaly ran into us! How lucky.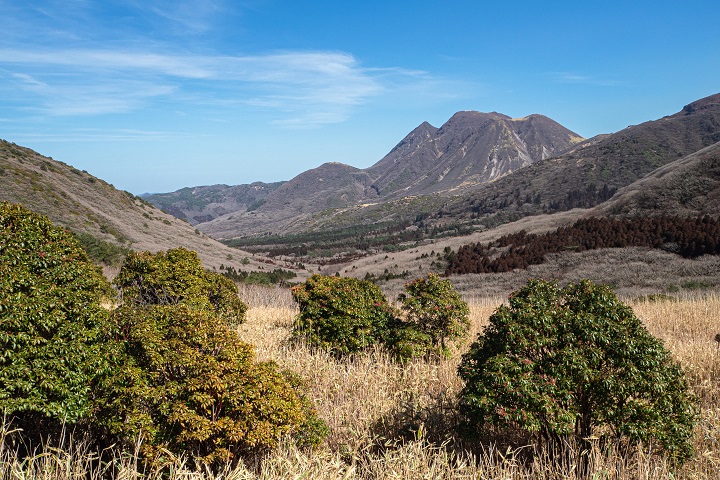 The next morning, we reached Makinoto Pass at 1330 metres above sea level and enjoyed a well-deserved descent towards Aso.