Episode 47 Wakayama and Koyasan

Zuzana & Michal Czech couple
― CYCLING ACROSS JAPAN ―
Episode 47
Wakayama and Koyasan
The kingdom of tangerines. That's what our last stretch of coast of the Kii peninsula could be nicknamed. Especially Arida felt like Sicily – winding roads took us through picturesque hills full of citrus orchards.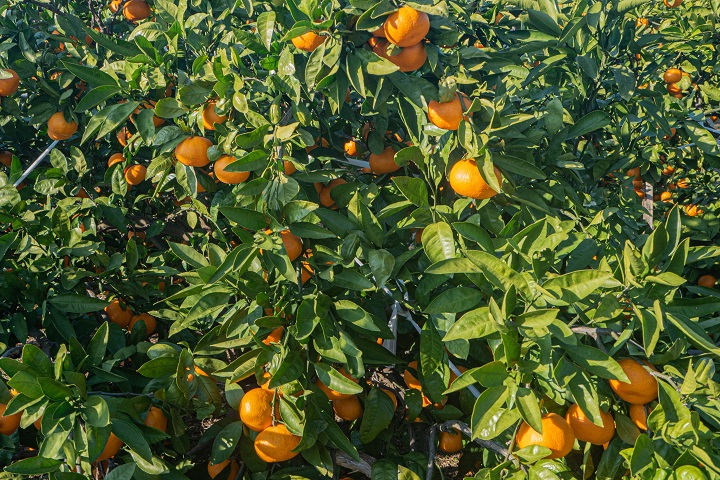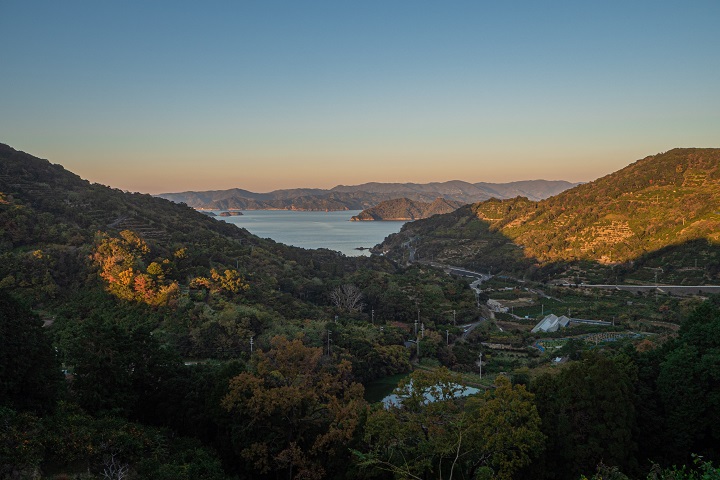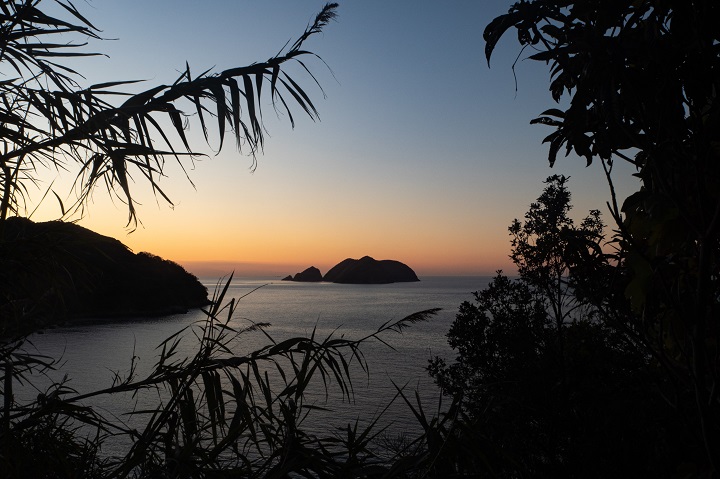 Of course we bought a bag of these sweetest local tangerines. Little did we know that this bag would grow bigger and bigger as we received more mikan from several growers on the way as gifts.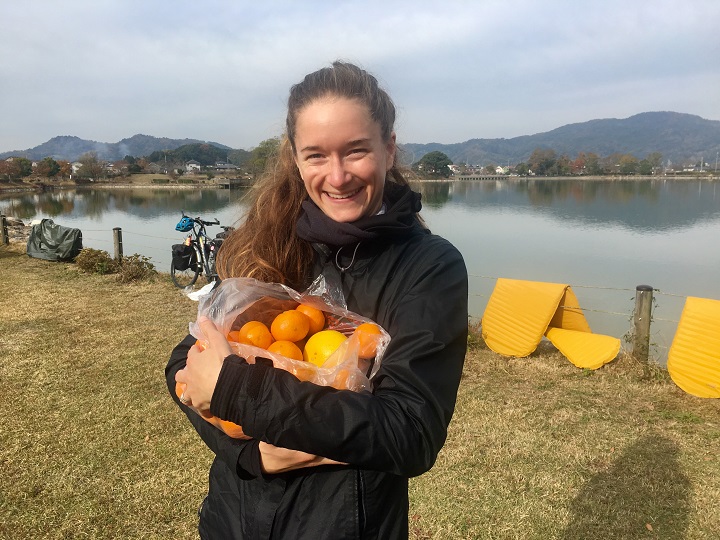 Turning inland towards Koyasan, we camped at lake Hiraike (平池). A unique experience awaited us there: in the morning, an older Japanese gentleman came and kept shouting "Kuro! Kuro!" towards the water. Maybe 30 mins later, Kuro appeared. Not only have we never seen a black swan before, we also never fed a bird directly. It was really amazing.  
Luckily for us, our friends Horie san from episode 16 connected us with their friend Mr. Nishimura. This friendly and warm-hearted sportsman took us to Koyasan in his car and introduced us to the whole area.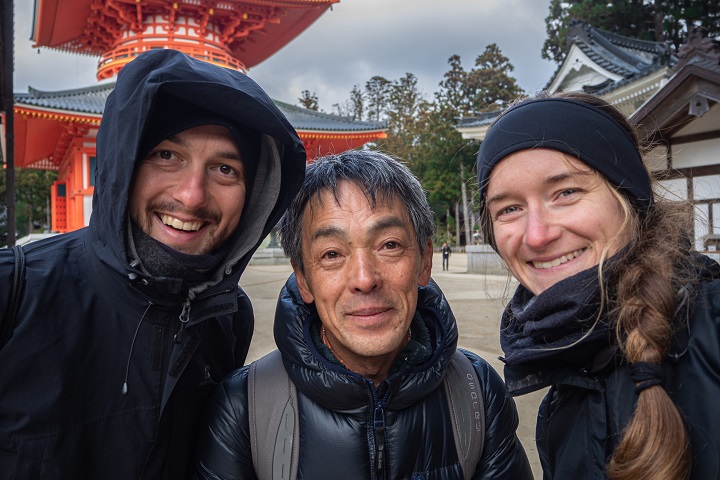 First we walked a bit of the Choishi Michi pilgrimage path, then we admired the huge Daimon gate and tasted an incredibly delicious vegetarian dish: Goma (Sesame) Tofu Nabe. Yummy!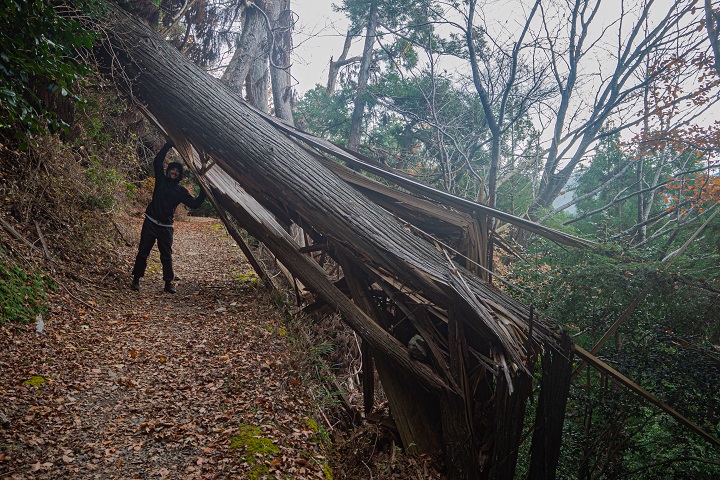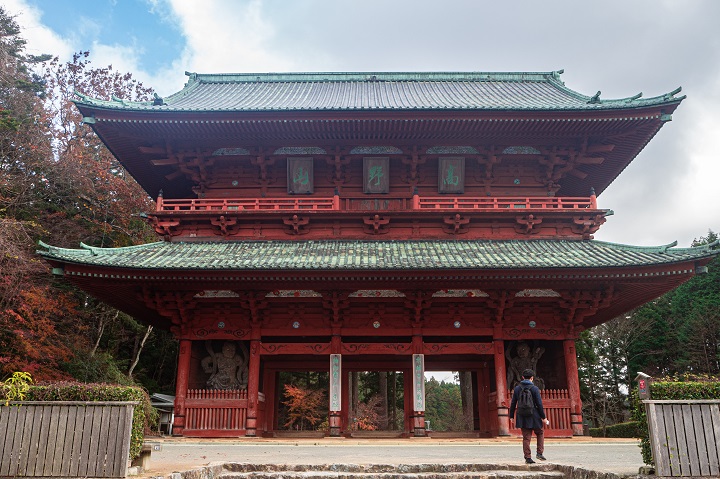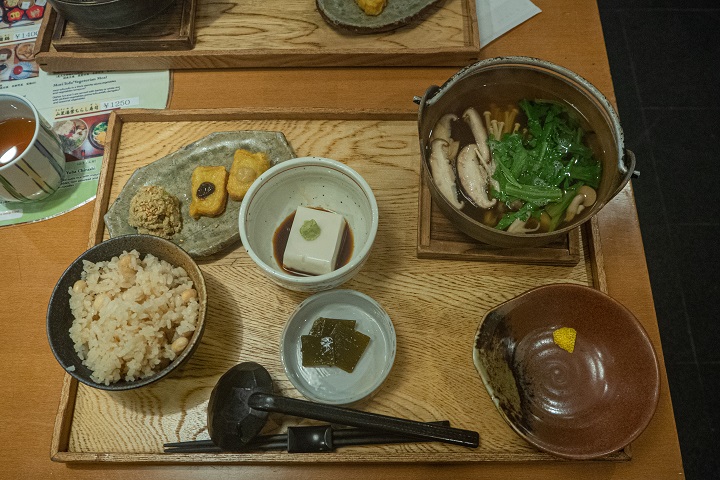 Within Koyasan, the most impressive area for us was the Okunoin. The English term "cemetery" is misleading: it's more of a sacred land, where both people and companies wish to benefit from the closeness to Kobo Daishi, the founder of Shingon Buddhism.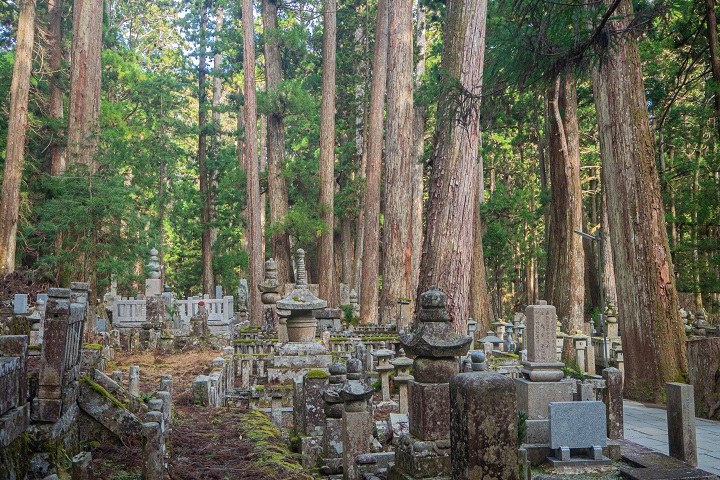 The last picture will put a smile on the face of people who've been to Koyasan. Who has no clue why we're holding these pine leaves, come to Kongōbu-ji and find out the story yourself.