Episode 16 A day around Otaru with new friends

Zuzana & Michal Czech couple
― CYCLING ACROSS JAPAN ―
Episode 16
A day around Otaru with new friends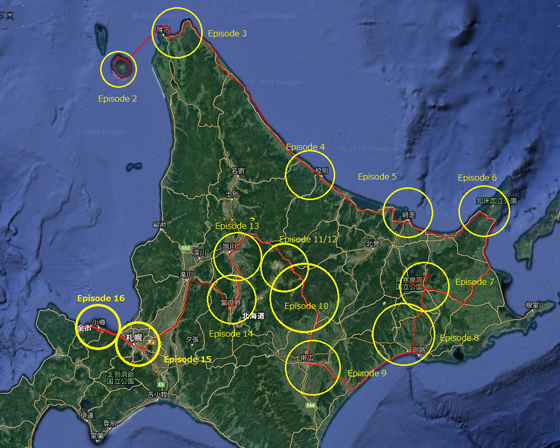 "Hello, we are in Sapporo now!"
"Welcome to Sapporo! What are your plans for today?"
"We're heading to Otaru and Yoichi for a day trip by train!"
"Would you like to go there together by car?"
"Oh wow, sure! That would be nice!"
"OK, we'll pick you up at your hotel at 12."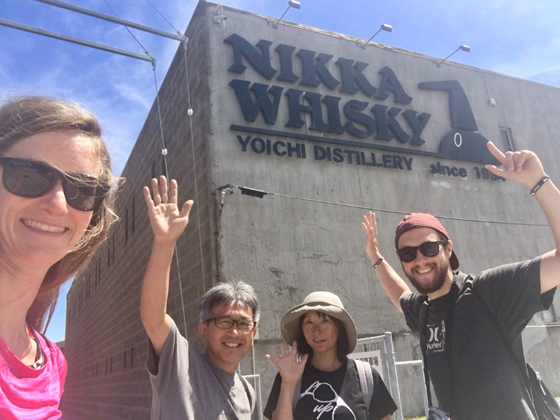 Back in episode 5, we introduced a Japanese couple, Nao and Katsuo Horie, who ride a tandem bicycle. We met them in Abashiri and they were very kind and nice people. They had been following our trip here on the blog and stayed in touch via facebook, so we thought we'd say hello when we reached their hometown – Sapporo.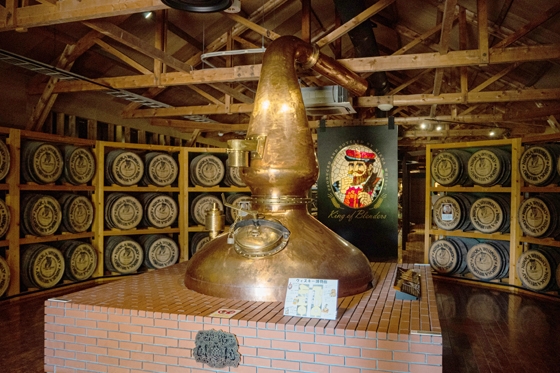 What happened after this hello was an unexpected and amazing surprise! We spent a lovely day with the Hories' and felt ever so lucky to spontaneously make new Japanese friends. We engaged in fun conversations, shared holiday stories and saw many inspiring tourist spots. And of course enjoyed oishi food!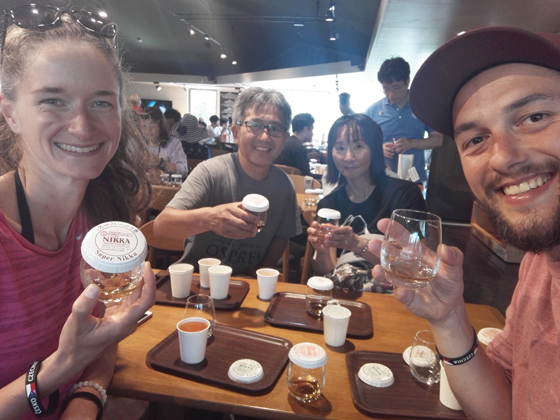 First, the Hories' took us to the famous Nikka Whisky Distillery in Yoichi. Michal loves whiskey so he was very excited to learn about the processes here and of course he couldn't wait to taste a Japanese version of his favourite liquor. We were both captivated by the life story of the distilery's founders – Masataka and Rita Taketsuru. Both their professional and private paths were full of obstacles but they overcame all struggles and made their dreams come true.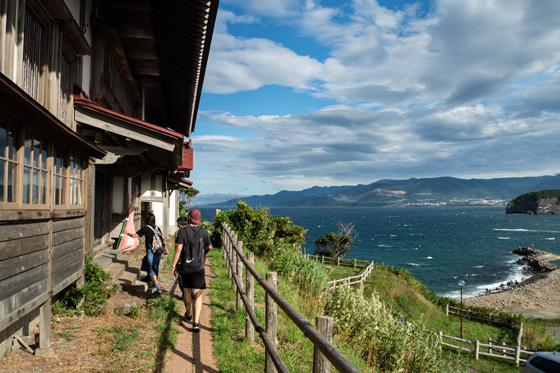 With deep respect in our minds and delicious whisky, apple juice and apple wine in our bellies, we left towards a Nishin Goten. Zuzana expressed her admiration for traditional Japanese architecture so the Hories' decided this would be a good sight for us. Built by the Herring Magnate Mr. Fukumatsu Tanaka, this former lodge displays fishing equipment and historical pictures of the lives of fishermen. What caught our attention the most was the fact that 80% of the catch was not used as food but as fertilizer, mainly for cotton and indigo fields!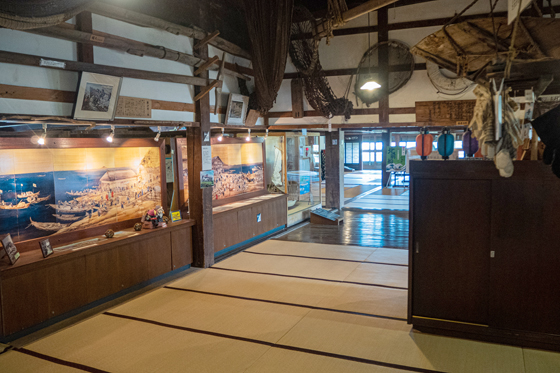 Educated yet hungry, we hopped in the car and headed towards Otaru. After eating a yummy bento (Zuzana chose sashimi and Michal feasted on chicken), we strolled along the canal and wandered through old streets of this former banking hub. Glass jingles accompanied our steps: as the Hories' explained to us, these are street decorations which are meant to cool people down because the sound resembles icicles 🙂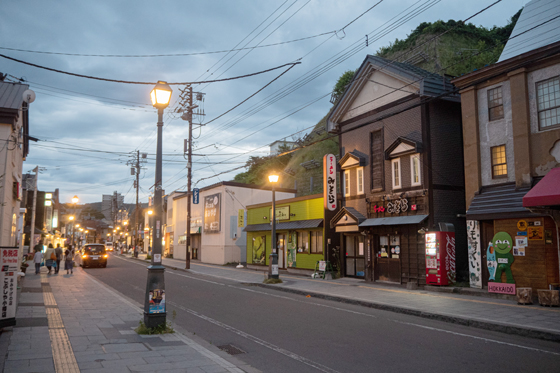 We would like to say a huge どうもありがとうございました to both Nao and Katsuo. It was a wonderful day and we couldn't be happier to spend it with you! Hopefully we get to pay back your immense hospitality when you visit us in Praha!