Episode 45 Magikal Kumano

Zuzana & Michal Czech couple
― CYCLING ACROSS JAPAN ―
Episode 45
Magical Kumano
Before we get to Kumano, let us tell you one kind story. It was 6 PM, dark, cold when we arrived – sweaty and tired – to the Ukishima Campground in Michikata. The site was empty but we noticed an administrator sitting in the main building. He welcomed us deerly and offered an RV camping site for 3800 yen per night. When we sadly expressed it's too expensive, he simply led us to a neat lawn in front of the campsite. "Here it's free!" Surprised and happy we pitched our tent and paid for a cute little private ofuro.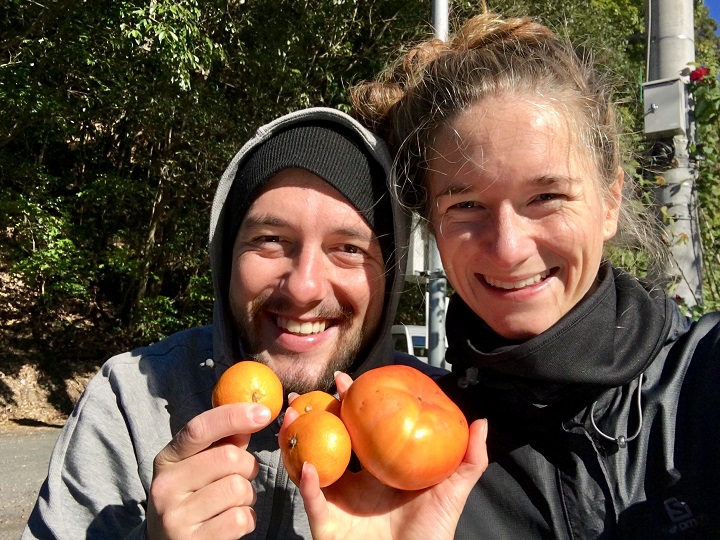 That night was extremely windy. Perhaps as windy as our typhoon experience in Kamikochi. So we didn't get much sleep because we were constantly afraid of our tent poles breaking from the gusts. But mister administrator made up for the lack of rest by bringing us fruit with a wide smile on his face! Once again we were amazed by how lovely Japanese people are.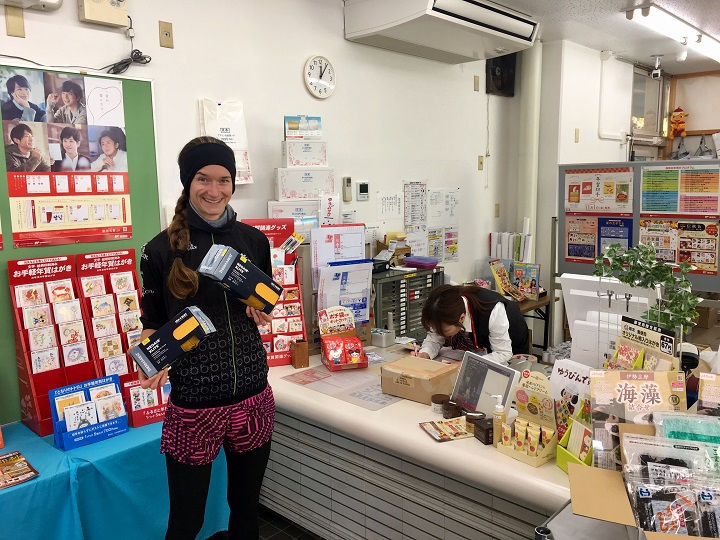 A second pleasant surprise that day was receiving new sleeping mats. Unfortunately, both our pads became moldy from everyday use in cool and moist weather. Once again, Mochizuki Outdoor Tools were extremely quick with our warranty claim. What a huge relief! Oh and not to forget: the lady at the Tashikaraura post office was so thrilled to meet us that we left not only with new pads but also with another load of tangerines!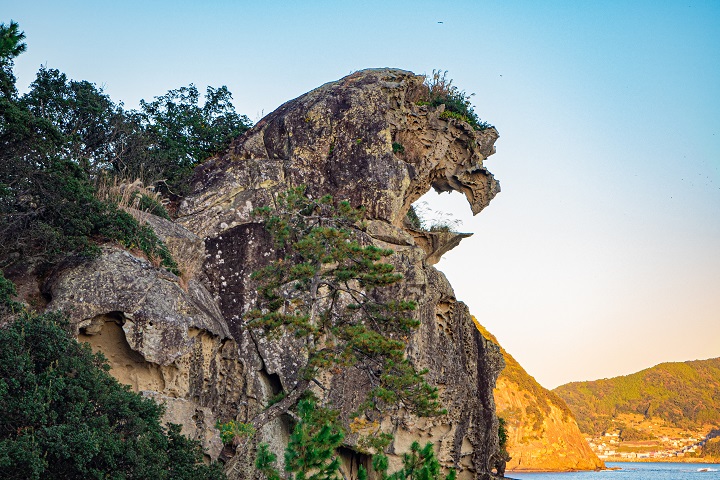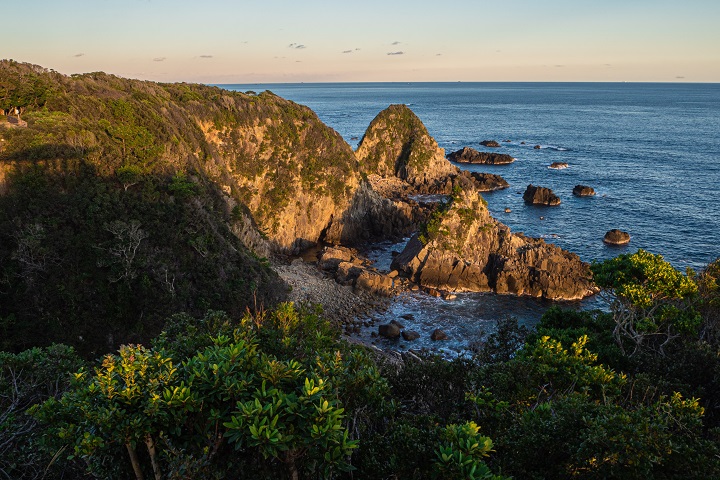 Cycling along the coast of the Kii peninsula is a must-do for any nature lover. We divided the course into two parts. The first one finished in the cozy Kokoyui Guest House in Shimosato, where we stayed for 4 nights.  
First we met with Zuzana's couchsurfing friend Yoko. It was so nice to catch up after 6 years! Next, Kenji and Yuko from Nagoya showed up for a day trip. First they took us to a famous soba & tuna restaurant in Katsuura called Morimotoya. Oishi!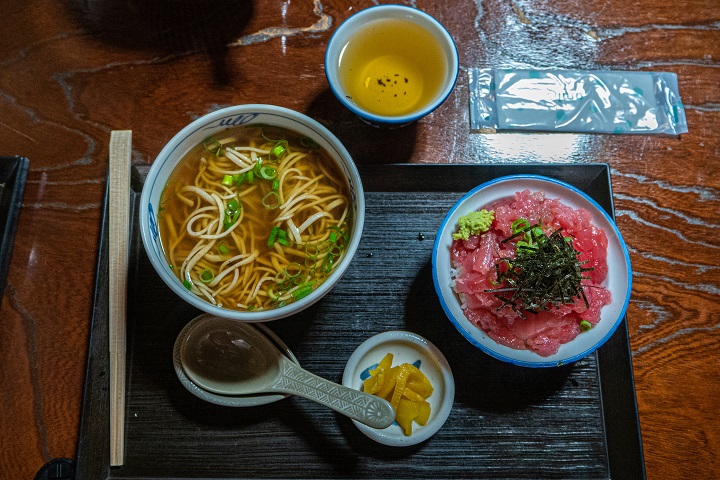 Next we drove up to Kumano Nachi Taisha. It's one of the most picturesque spots in the whole country. Our recommendation to anyone who goes there is: enjoy the shrine but also spend a few hours hiking the Kumano Kodo. It's magical beyond words.