Harnessing Ties Among Factories for Monozukuri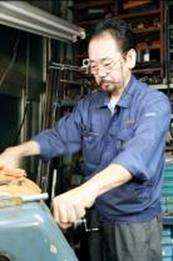 Mr. Takashi Tanaka

President Yasuhisa Koki Biomechanics Co.
Tokyo's Ota-ku is well known for its many small and medium-sized neighborhood factories possessing world-class technological strength. At the peak there were more than 9,000 such factories in the district, but in recent years many have been forced to close down as a result of a drop in business as larger companies, the source of their work, transferred their plants overseas, the difficulty of finding people willing to carry on the business, and other factors. The number has now dwindled to less than a half, around 4,000. Nevertheless, these neighborhood factories are still making headlines. IHCSA Café visited Yasuhisa Koki Biomechanics Co., a local firm that continues to grow and is especially famous for its development of artificial hearts, and spoke with its president, Mr. Takashi Tanaka. Mr. Tanaka plays a leading role in the local Yokouke Network (Cross-Contracting Network), which places great importance on original ideas and ties among factories.
Gathering of outstanding technologies possessed by small neighborhood factories
>> What is the monozukuri (craftsmanship) that is so important to you?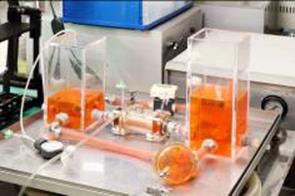 Ever since my father founded our company in 1969, rather than simply scrounging work from large companies, we ourselves have been involved in the design and manufacture of prototype products and various devices that large firms cannot make.
In the processing of materials required for prototypes and product development, we handle all kinds of materials, from metals to resins and rubber. This is possible because we farm work out to more than 50 cooperative companies and engineers with their own outstanding technologies. We call this yokouke, or cross-contracting.
My role is to act as a coordinator linking one technology with another. In practice, I serve as a kind of handyman, or convenience store if you like!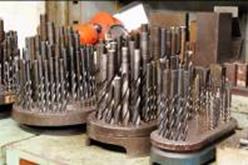 In dealing with both clients and cooperative companies, I try never to forget to show thoughtfulness and consideration. At the same time, though, sometimes I say what has to be said, even to clients, and I ask cooperative companies to actively give me their opinions too. When it comes to monozukuri, I don't compromise.
Monozukuri means standing in the user's shoes
>> Please introduce some products developed by Yasuhisa Koki Biomechanics.

In the five-year period from completing graduate school to joining Yasuhisa Koki Biomechanics , I was involved in the research and development of artificial hearts at the National Cardiovascular Center. Since then, my lifework has been the development of the mechanical blood circulation simulator, which is a test device to investigate the performance and durability of artificial hearts, blood flow, and so on. By using this device, it is possible to reduce the number of animal experiments.
Products that we have developed recently include a tactile drawing pen called Mitsuro-kun, which has pleased visually impaired people immensely. This pen uses beeswax as ink. Drawn lines rise and harden, so visually impaired people can get an image by feeling them with their hands. The pen can be used on paper of almost any material, and repeated corrections are possible simply by scraping off the beeswax with a spatula.
This tactile drawing pen is already being used in several schools for the blind, and with the cooperation of dyeing and weaving artists, we are also experimenting with batik-like techniques (beeswax dyeing) using it.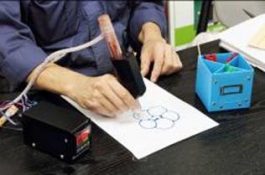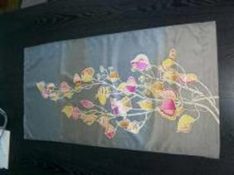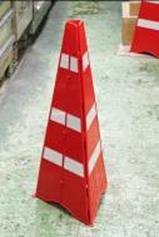 Another interesting product of ours is the foldable color cone for use as a marker in roadwork and so on. When the cone is not being used, it can be folded up and stored in the trunk of a car, where it does not take up much space.
The important thing about monozukuri is to make products from the point of view of the people who are going to use them. A product can only be described as good when it gets accepted in the market.
Finding refreshment in exchange with other cultures
>> What do you like to do in your free time?

I am very interested in other cultures, so I like to be a home-stay host. And when I go overseas, I like to stay with ordinary families so that I get a good understanding of that country's culture, customs, and lifestyle. Once, when I was visiting Mexico, I stayed in a private home in the town of Camargo, which is in the north of the country. My host was a middle-aged woman. In my profile sent beforehand, I had written that I liked alcohol, so she had two bottles of tequila, named "100 Years," waiting for me. She said that one bottle was for drinking during my stay and the other was to take back as a souvenir.
The infrastructure in Camargo is not as good as Japan's. There are water stoppages and power stoppages. But the people who live there seemed to be very happy and full of life. I couldn't help but wonder which is the happier place: Japan, where life is convenient and people have everything, or Camargo, where life is often inconvenient but people are very warmhearted.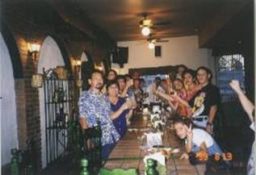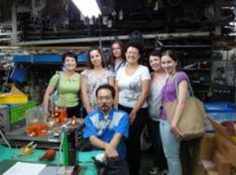 Only neighborhood factories, but very important role
>> What are the prospects for the small neighborhood factories in Ota-ku, and what are your own ambitions?

There are still many neighborhood factories in Ota-ku with outstanding technologies that are unique in the world, and I think they will continue to pool their know-how and develop new products for niche markets.
Personally, as well as my work, in order to expand the scope of neighborhood factories, I would like to hold visiting lessons and factory practice for local elementary and junior high school children and convey the enjoyment of monozukuri to young people.
Monozukuri is my joie de vivre, so I will most likely continue making things at this factory until the day I die.
Profile of Mr. Takashi Tanaka
Oct 1955    Born in Tokyo.
Mar 1982    Graduated from the Graduate School of Engineering, Tokyo University of Agriculture and Technology.

1982-86    Trainee in the Department of Artificial Organs, Research Institute, National Cardiovascular Center; involved in the design and manufacture of a blood circulation simulator for artificial hearts.
1986    Joined Yasuhisa Koki Biomechanics Co. Engaged in the design and manufacture of prototypes for customers and the company's own products.
2006    Appointed president of the company.
Mar 2008    Entered the doctoral course in life science and engineering of the Faculty of Science and Engineering, Waseda University; left the university after acquiring the necessary credits.