Smart Agriculture to Nourish Japan's Future —The f-seed.Lab experimental farm initiative—
The city of Sukagawa in central Fukushima Prefecture is located in a long east-west region with splendid views of nature stretching all the way from the Nasu Mountain Range in the west to Abukuma Highland in the east. In the Edo period (1603–1868) the city flourished as a staging-post town on the Oshu Kaido, one of the five major highways at that time, and it has prospered as a commercial town for ages. Lots of delicious fruit and vegetables, such as apples, pears, and tomatoes, are grown in Sukagawa. Year after year, however, the environment surrounding the city's agricultural industry has become increasingly severe due to such factors as the aging of farmers and shortage of successors. Until recently Sukagawa boasted Japan's highest production of cucumbers harvested in the summer and fall, but now that title has been taken over by the city of Date (also in Fukushima Prefecture).
     Moves are beginning to break out of these doldrums and increase the farming population through the utilization of productivity-improving information technology and robots. In this article, I introduce the efforts of the Fukushima Seed Center, which, in cooperation with a couple of IT ventures, aims to reduce the amount of labor required in cucumber cultivation and make farming more attractive.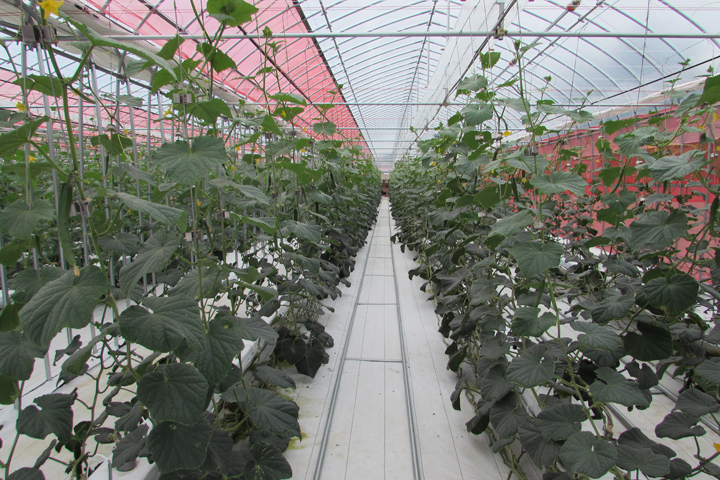 Cucumber cultivation inside the f-seed.Lab greenhouse
Continue reading
The latest category news list