Episode 79 Enjoying the beautiful coast of Yakushima

Zuzana & Michal Czech couple
― CYCLING ACROSS JAPAN ―
Episode 79 
Enjoying the beautiful coast of Yakushima  
There are many things to do and many sights to admire on Yakushima. After hiking its inner mountains, we were curious to explore Yakushima's coastal attractions.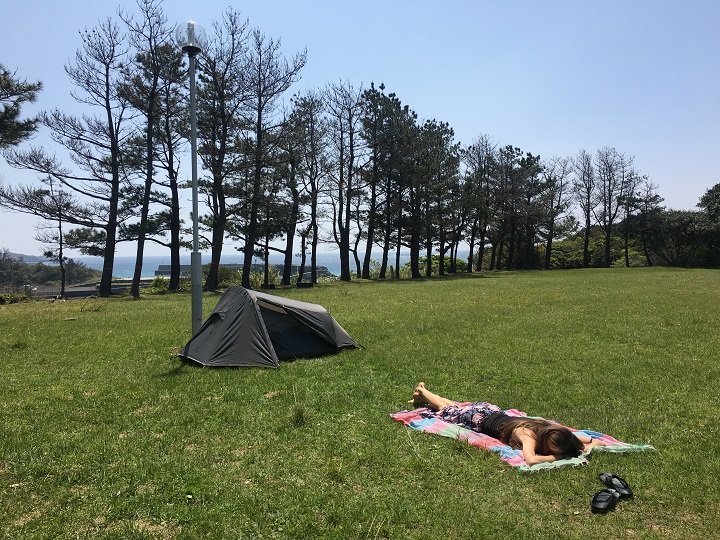 Even though guide books indicate there are several campsites around the island, only one remains functional: The Youth Travel Village. It became our home for two great nights. We were the only guests and so could even have a little disco party to celebrate Michal's birthday.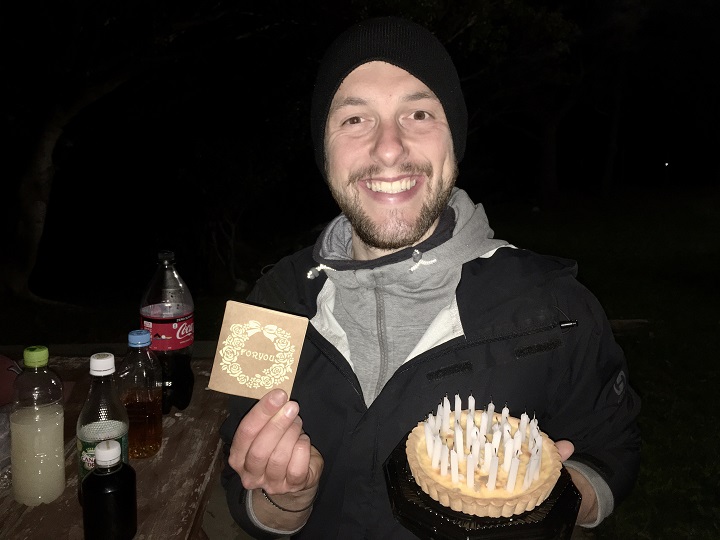 Thanks to Yakushima's Bus Passes, we were able to explore many locations without paying too much for transportation. We covered both main waterfalls in one day: Ohko-no-taki and Senpiro-no-taki are each breathtaking in their own way. While the former is easy to walk to, the latter lies about 3km uphill away from the nearest bus stop, so be ready for some exercise!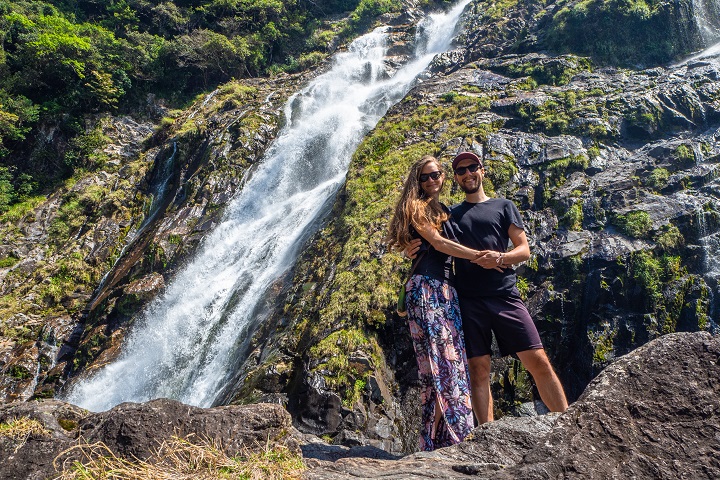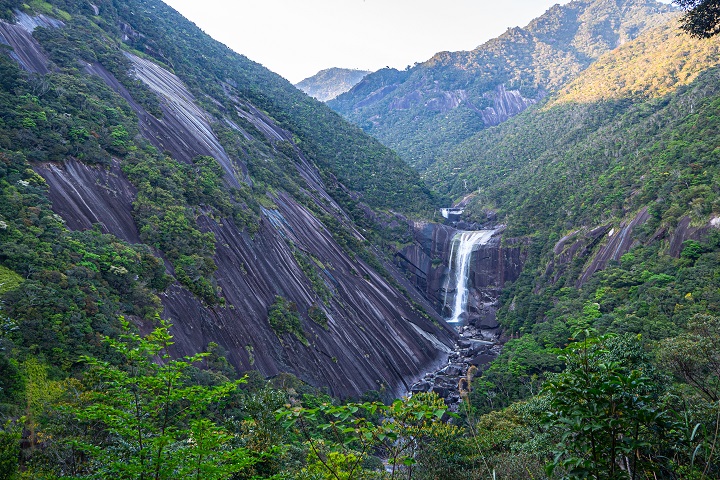 The highlights of our days in the south of Yakushima were its hot springs. Hirauchi-Kaichu onsen is a mixed-sexes, deep sea spa which can only be used during low tide. Residents are welcoming towards tourists and will explain the etiquette. We easily spent a whole afternoon here because sea lagoons around the onsen are full of fascinating creatures. One can observe different fish, colourful beasts and a variety of crabs.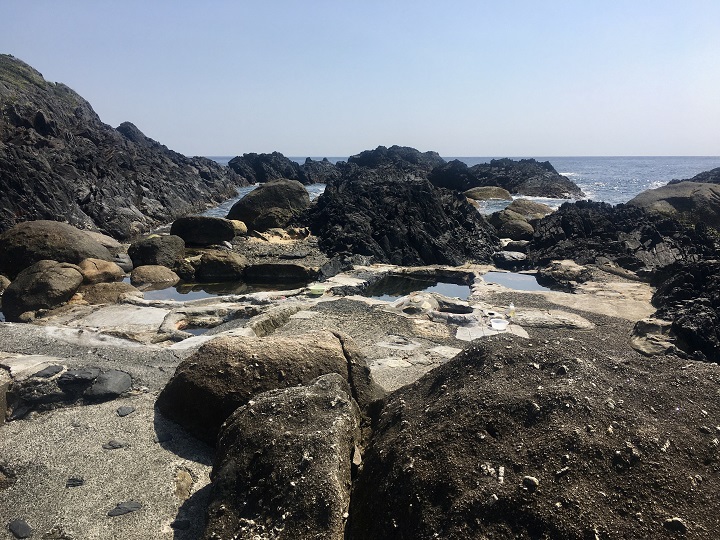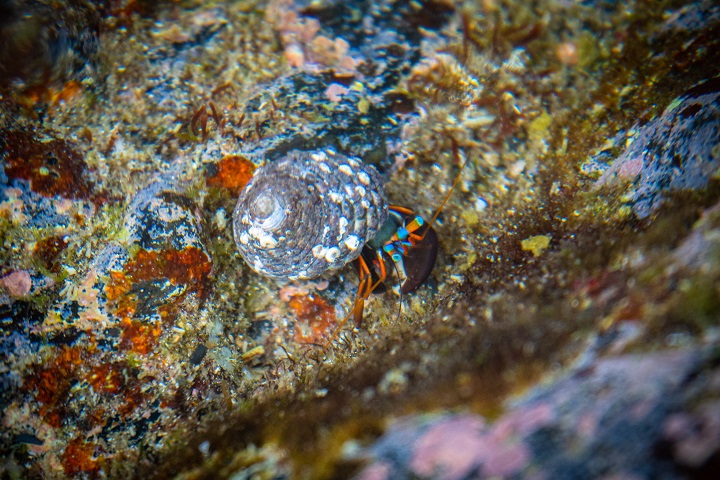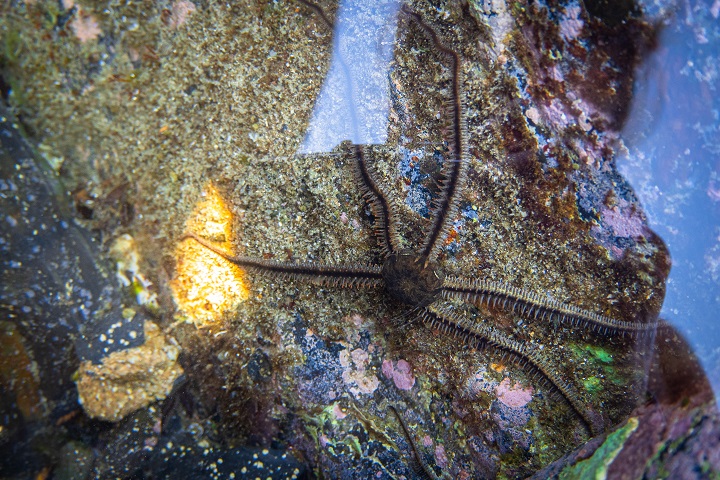 Another onsen that left us highly excited was a small public bath in Onoaida. This place is like no other in Japan. What makes it so different? Firstly, the sulphuric water is, with its 49°C, PAINFULLY hot. Secondly, it has a very lively and busy atmosphere, people come and go in big numbers and many kids play around, too. Thirdly, the local onsen culture feels a bit exotic because there is only one bath, everyone sits on the ground around it and pours themself with the hot water using a bucket.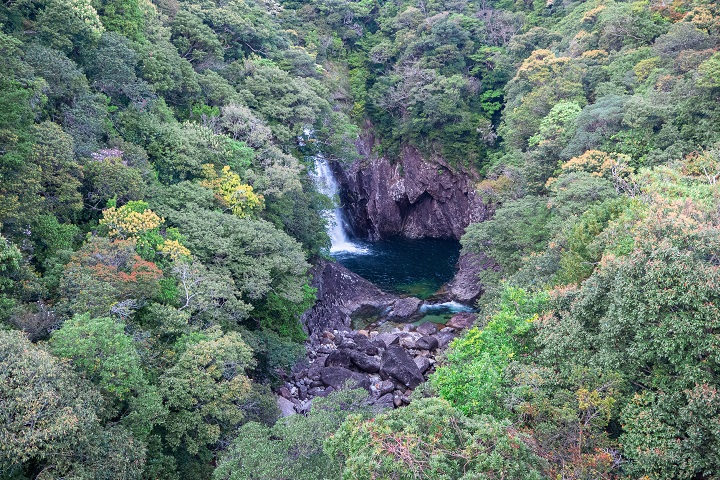 To conclude, we have to praise Yakushima as a true island paradise. It's nature, people and culture are noticeably different from mainland Japan (to name an example, there's an omnipresent smell of tropical flowers there) and we dearly recommend everyone to visit this UNESCO heritage!