Episode 70 Surfing in Hyuga and admiring Aoshima Island

Zuzana & Michal Czech couple
― CYCLING ACROSS JAPAN ―
Episode 70 
Surfing in Hyuga and admiring Aoshima Island  
Miyazaki is known as Japan's surfing paradise. After our exciting practise of this difficult sport in Ichinomiya, we were keen to test our riding skills again.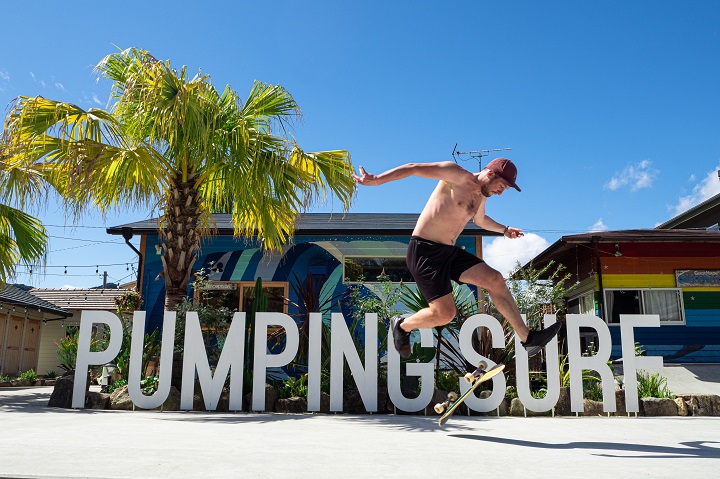 By chance, we ran into a lovely guesthouse and surf rental shop called Pumping Surf on the famous Okuragahama Beach.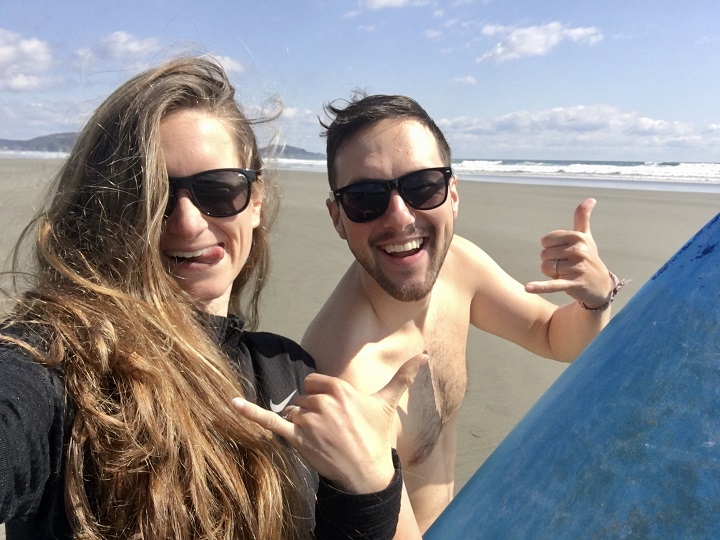 It's a family run business and the owners are so friendly and kind! They even helped Zuzana find a bicycle shop in Hyuga which would repair a broken brake.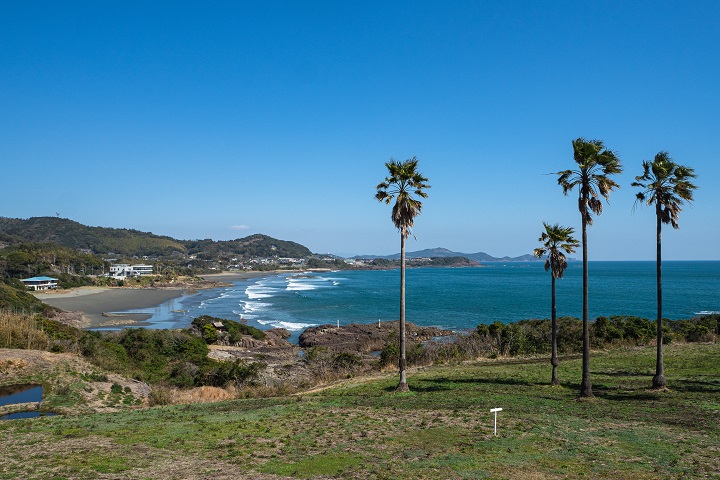 After three nights of waves and sun, we continued south along the coast via Miyazaki city.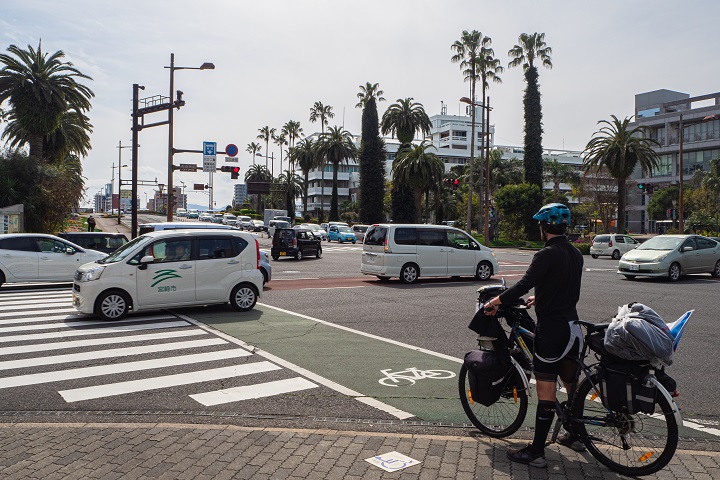 Finally, ten months after our wedding, we managed to buy this cute flag in Daiso in Miyazaki city to show everyone we're on a happy honeymoon.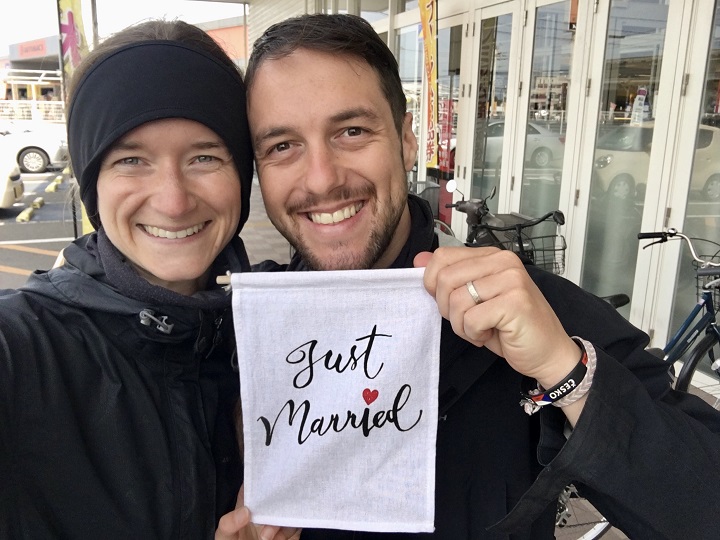 Thanks to a lucky recommendation from one Australian expat, we changed plans. Instead of heading to Kirishima, we kept a southward direction to explore Nichinan. Aoshima and it's shrine were one of the most breathtaking surprises of our journey. The geology as well as the ecosystem of this little haven are simply unbelievable!