Episode 68 Aso Nature Land – paragliding and mountainboarding

Zuzana & Michal Czech couple
― CYCLING ACROSS JAPAN ―
Episode 68 
Aso Nature Land – paragliding and mountainboarding  
Ever since skydiving for her 18th birthday, Zuzana has always wanted to fly more. To feel like a bird. Likewise, Michal loves boards in any shape and for any purpose. So when we found out that Aso Nature Land offers paragliding sessions as well as mountainboarding, we got super excited to try both!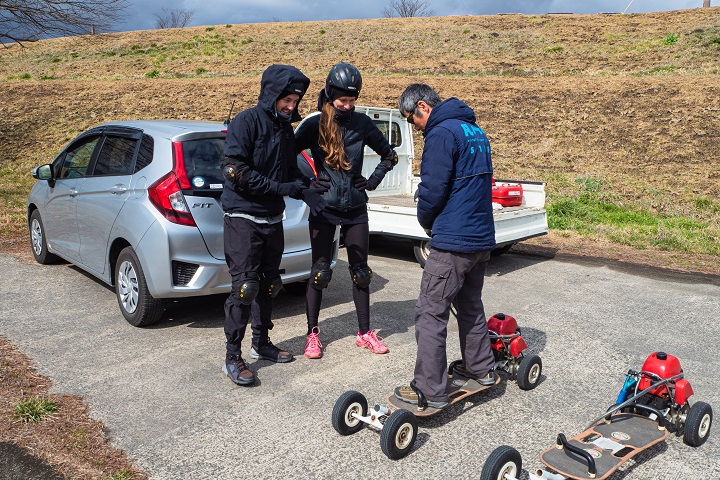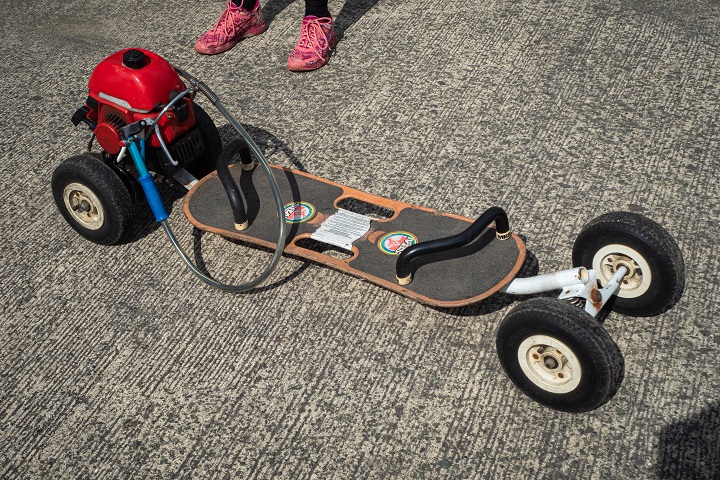 Mr. Hideki Sakata of ANL drove us out onto a concrete pitch surrounded by grass. He explained how to control the boards in a few easy steps and then off we went! Michal did very well and curved really naturally. It was great fun for both of us and we loved trying something new!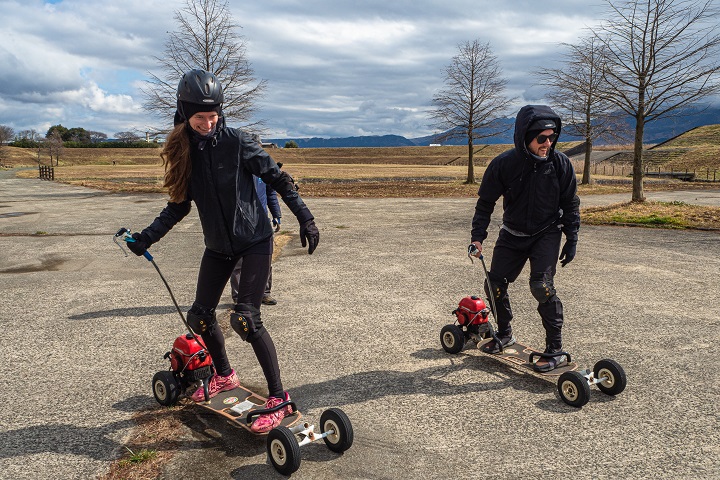 The boards are sturdy yet flexible so one can cross different terrains, ride uphill and simply play around. When we commented that the movements actually resemble snowboarding, Mr. Sakata replied originally these vehicles were invented for summer downhill boarding!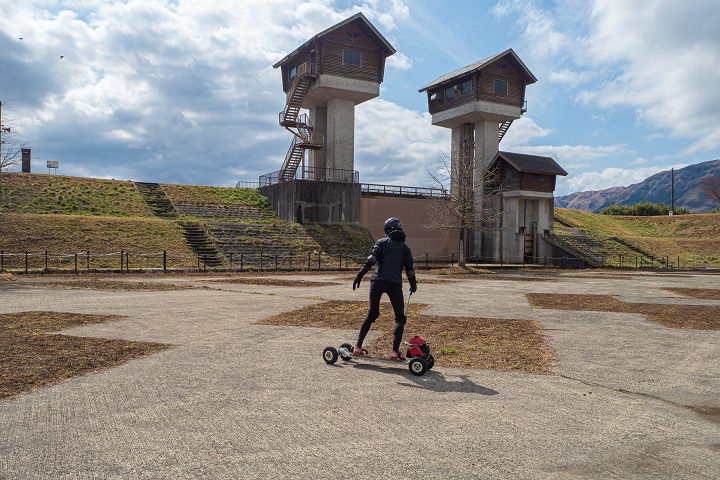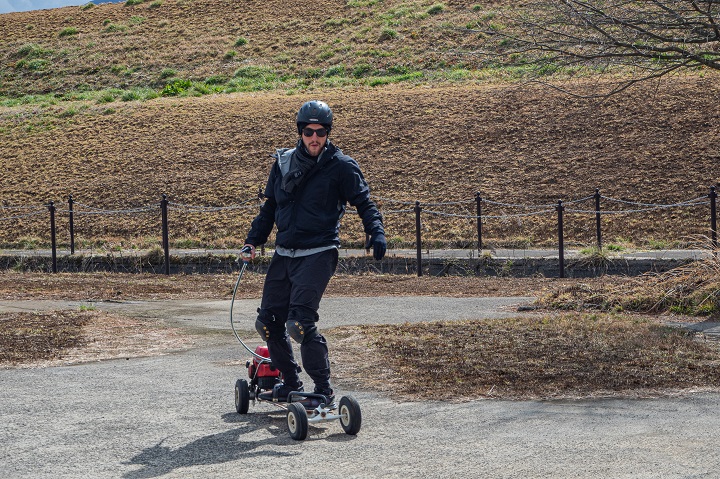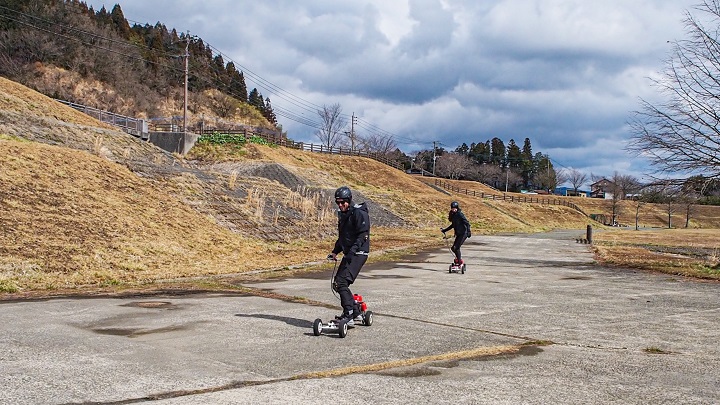 The following day, skies cleared and wind ceased, which meant a green light for flying! Michal was a bit scared to try so he preferred to play the role of a photographer. This time Mr. Sakata was joined by two of his colleagues, all really kind and smiley professionals.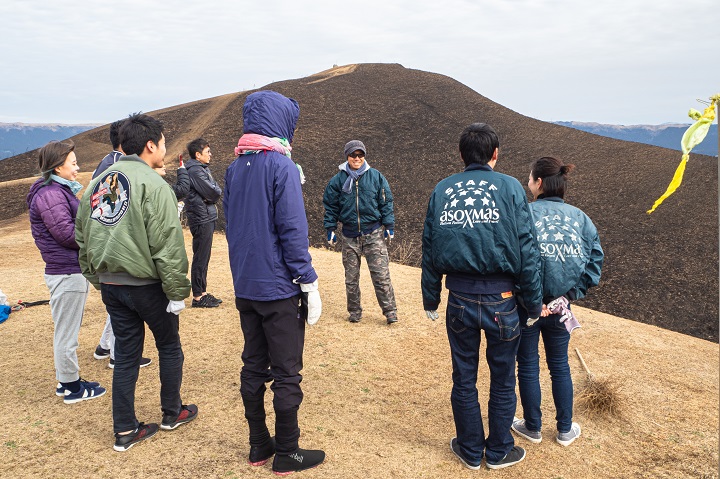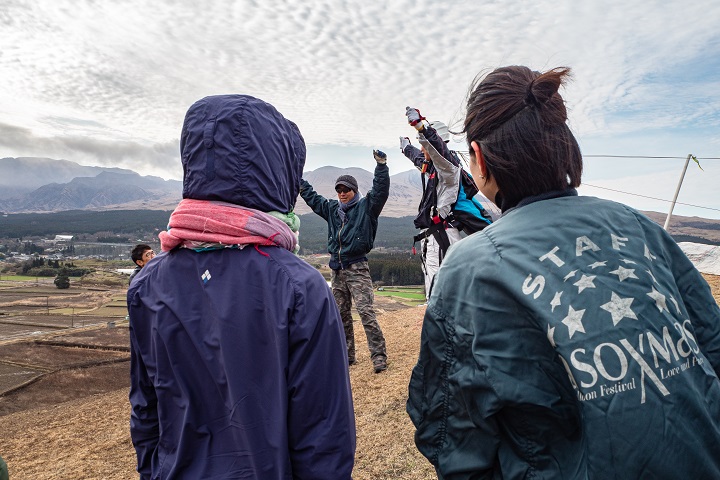 After warming up and receiving a clear and concise lesson on how to take off and control the paraglide, all participants got two chances to try out their skills (and luck).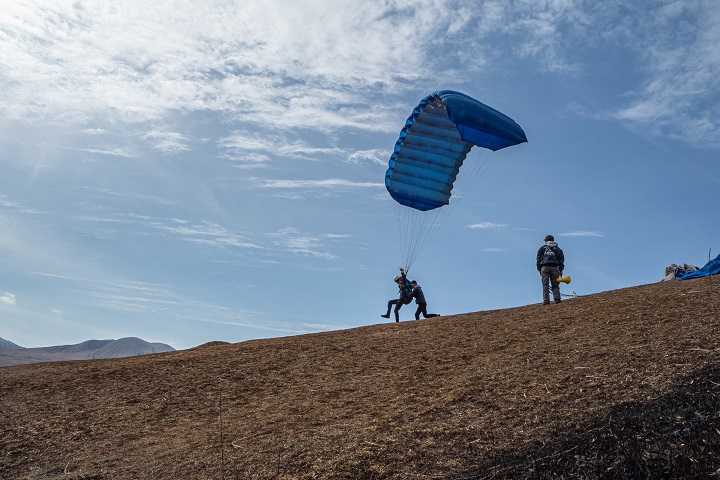 We were surprised to see how difficult it is to take off: running against the wind's resistance would have been impossible without the help of ANL's instructors! But once up in the air, steering is easy and so incredibly lovely! Especially in Aso'd magical landscape. Zuzana wants to continue practising and Michal feels confident about taking up the challenge as well next time!