Episode 67 Sightseeing in Aso National Park

Zuzana & Michal Czech couple
― CYCLING ACROSS JAPAN ―
Episode 67 
Sightseeing in Aso National Park  
Back in 2013, Aso is where Zuzana and Mr. Ushiyama of IHCSA made friends. Now, over 6 years later, we reunited here and enjoyed local wonders in a different season than last time. 
Aso is the world's fourth largest caldera, but the biggest inhabited one. We reached its rim via road 212 and couldn't believe the views from the Daikanbo lookout.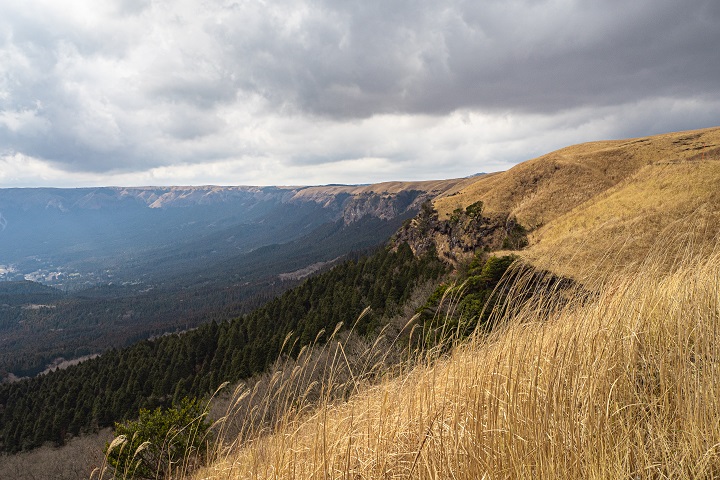 Leaving our bicycles to rest, we drove around with Mr. Ushiyama. Firstly up to the steaming Nakadake crater, which had a kilometre-wide no-go-zone around it. But admiring Earth in action was mind-blowing even from a distance. We visited the Aso Volcano Museum, which shows a really nice film about the area.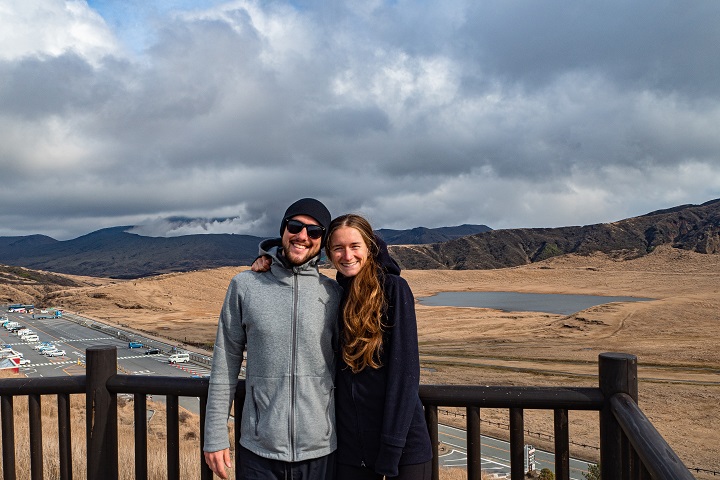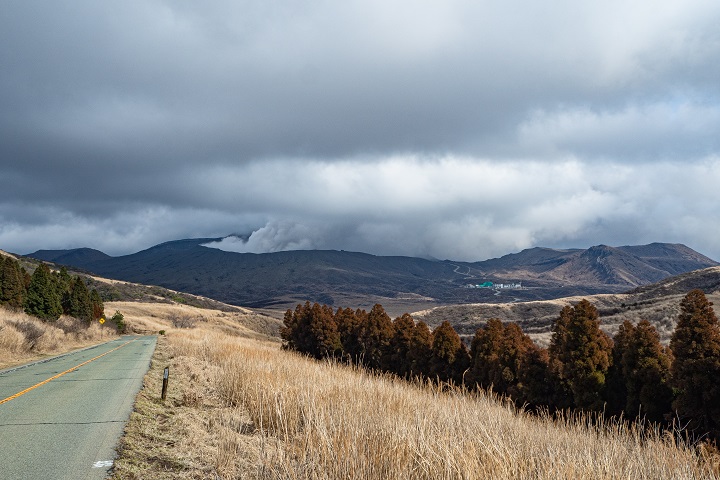 Secondly, on our way down into the caldera, we took pictures of the cute little volcano called Komezuka. It's located within the grassland area, where annual manmade burning takes place. In spring, summer and autumn, cows and horses then graze on these pasture lands.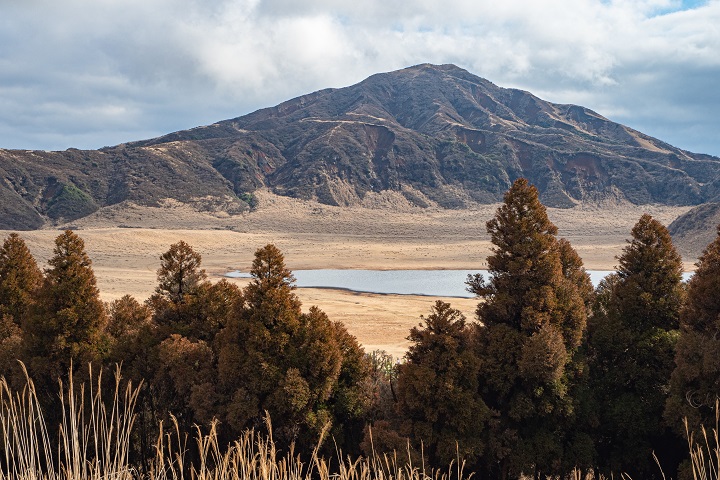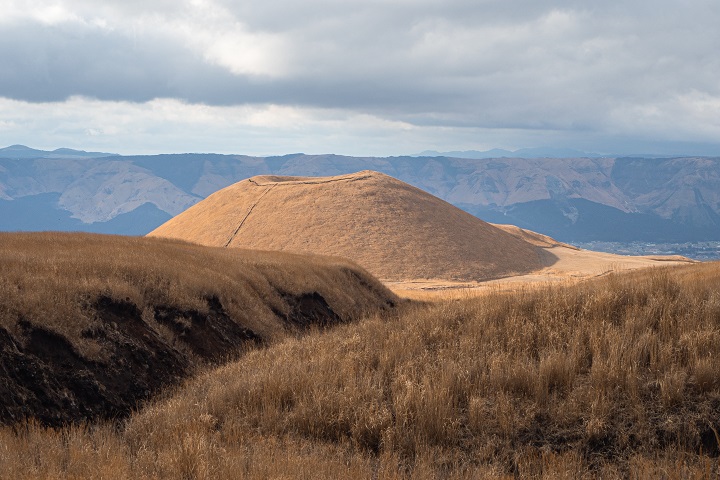 Next, we drove to the southern part of the caldera and tasted various sake at the Reizan family-owned brewery. Our favourite was their flavourful umeshu! Yummy!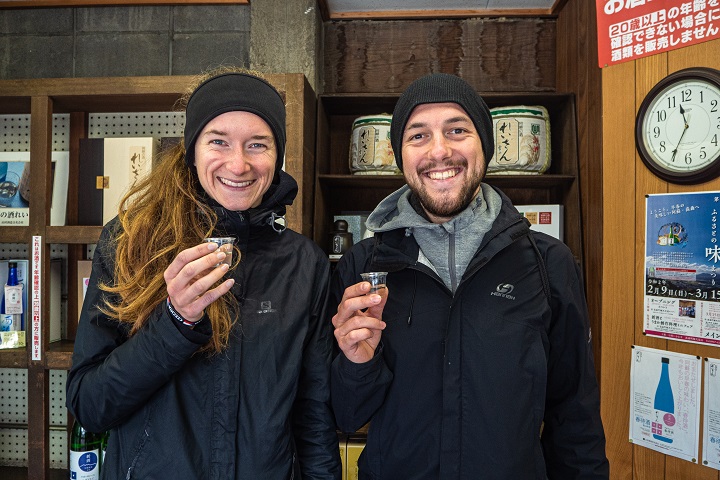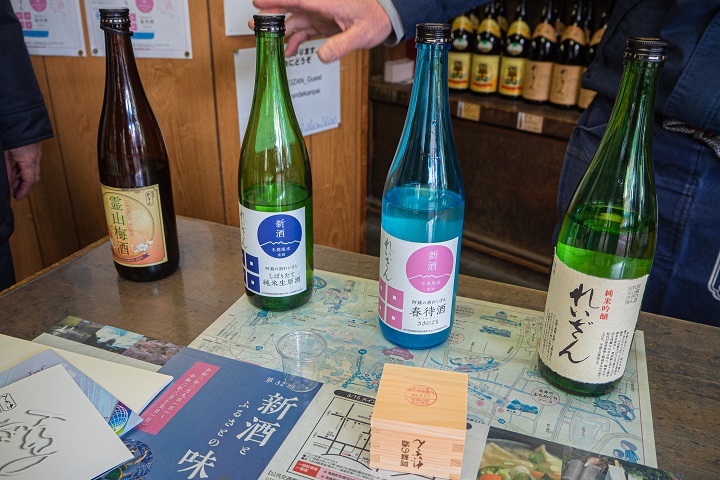 Nearby the brewery lies a curious tourist attraction: an abandoned railway tunnel. During its construction, the builders dag into a water spring so mighty, that they couldn't block it. Instead, the municipality turned the tunnel into a park and artspace with a fascinating sonic water fountain, you have to see that yourselves!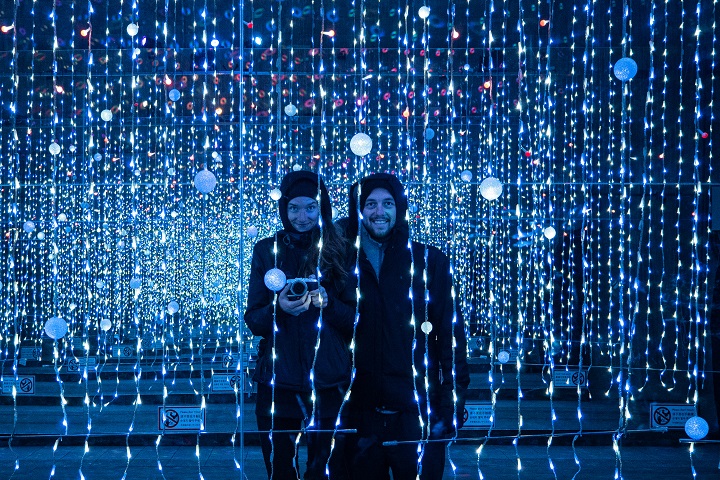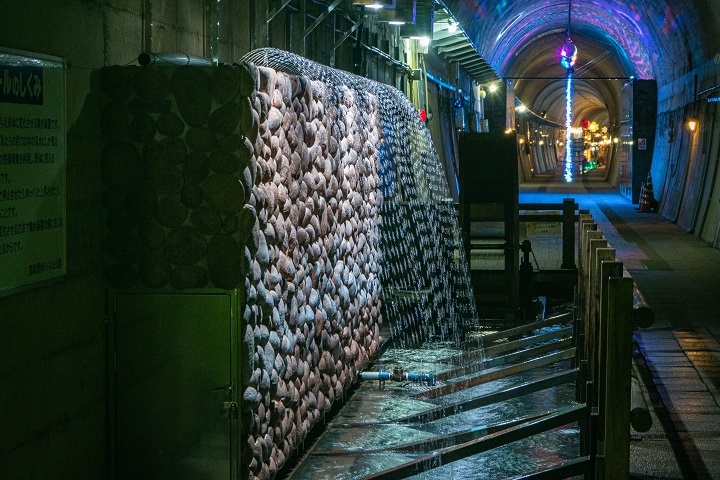 To wrap up the day, we tasted rice with Takana pickles and Akaushi (red beef) rice bowl at the Asobo no sato Kugino roadside station. It's a bit like a buffet so you can pick what looks good – that's handy for non-Japanese speakers like us!