Episode 66 Aso Hotel Ichibankan: heavenly food, hospitality and relaxation

Zuzana & Michal Czech couple
― CYCLING ACROSS JAPAN ―
Episode 66  
Aso Hotel Ichibankan: heavenly food, hospitality and relaxation  
Mr. Ushiyama, the president of IHCSA, recommended us to take a nice break in Aso Hotel after the demanding hills of Kuju. We ended up staying at this comfortable ryokan for 6 days due to heavy rain! And we used this time well – our spacious room was an ideal working base. Seeing Kumamon everywhere around cheared us up despite the grey weather.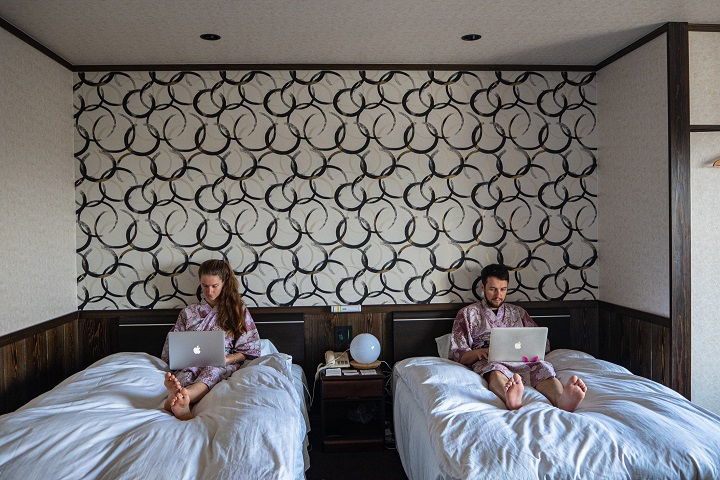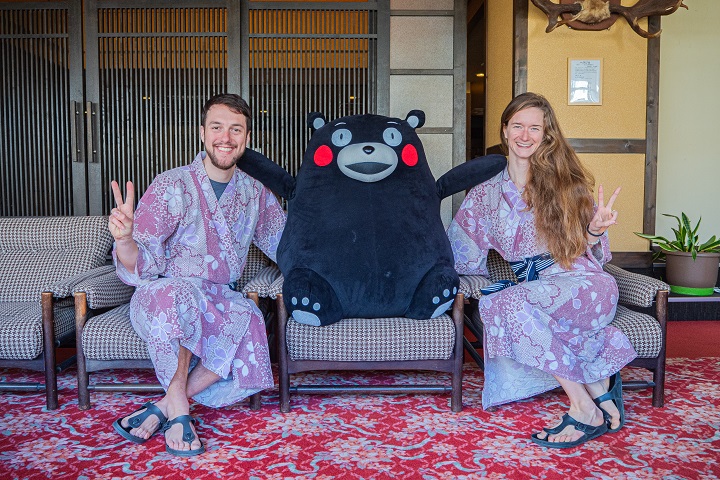 But work is the least interesting about our time at the Nibankan. To start with, we reunited with Ushiyama san and Ishimatsu san, tourism division, Aso City Office at an amazing dinner. What a heavenly experience! All the dishes were absolutely mouthwatering. There were several new tastes for us so we could once again deepen our knowledge of the unbelievable variety of Japanese cuisine.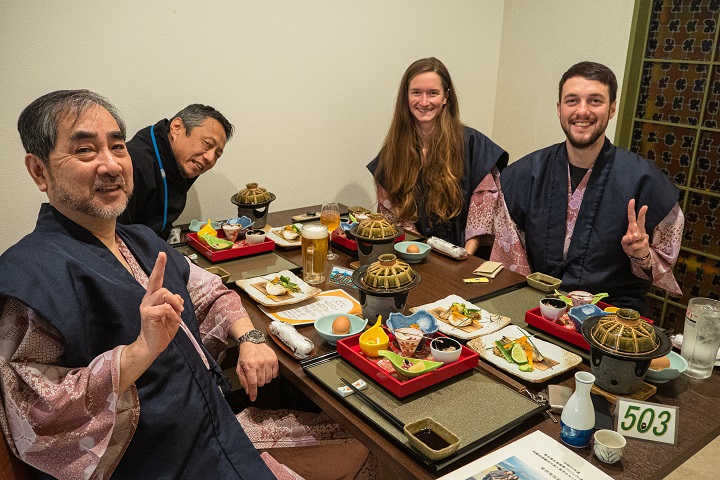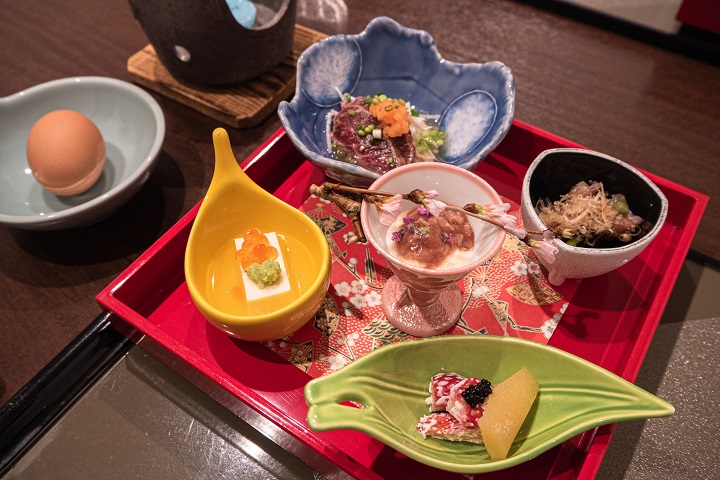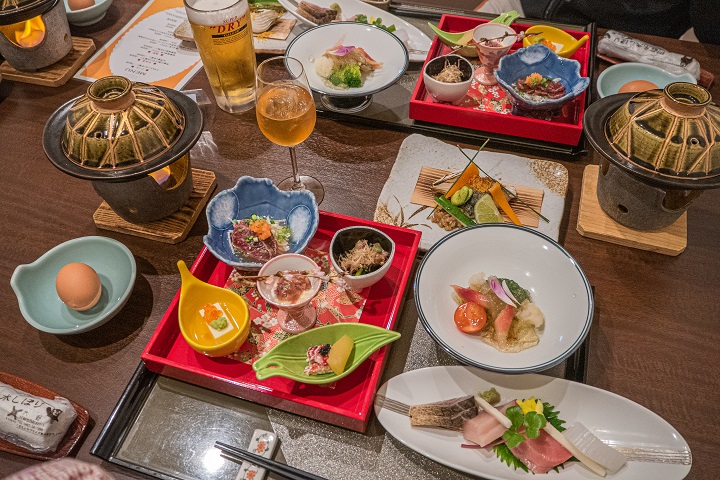 The hotel has both indoor and outdoor baths, which are great for warming up and relaxing. On top of that, there's a drinkable foot onsen in front of the building! The combination of feet and drinking sounds funny, right? But no worries, it's risk-free. The spring is really rich in iron, which makes it a great supplement for healthy blood cells.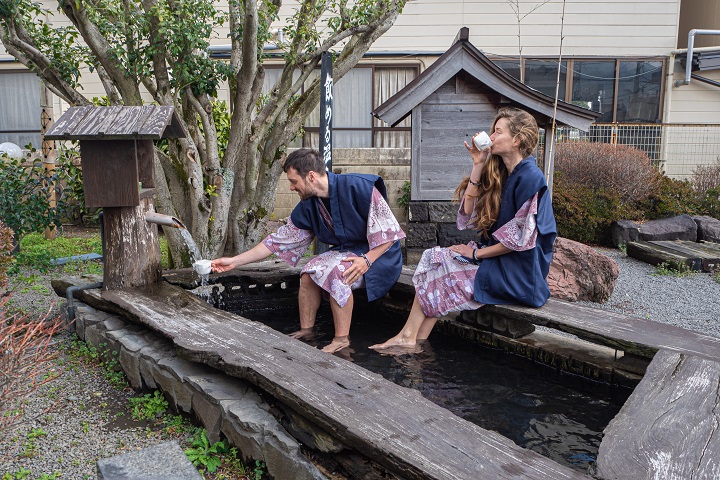 The entire time, were hosted and taken care of by Mr. and Mrs. Wada, the hotel owners who have run the business together with their family members for over a century. They are an adorable couple, warmhearted and genuine people who we were privileged to spend time with. One night they even took us out to a local sake bar and izakaya, it was such a pleasant evening! We tried horse sashimi and deep fried ham, both local specialities. The Wadas were so kind to speak English with us even though it was out of their comfort zone.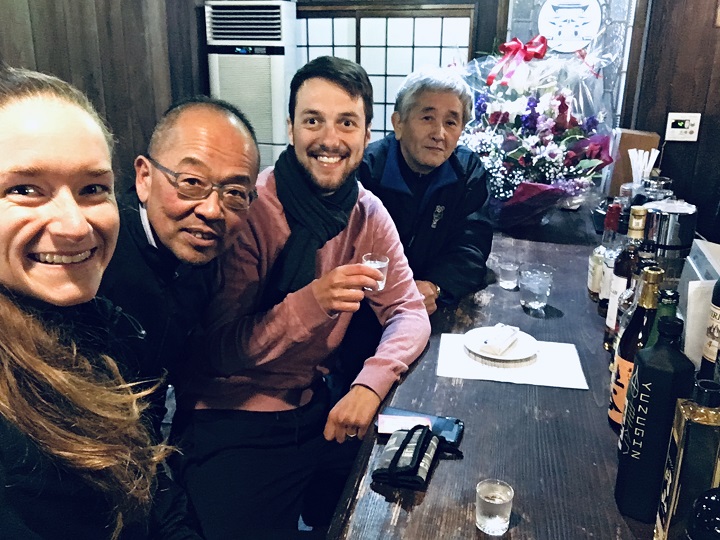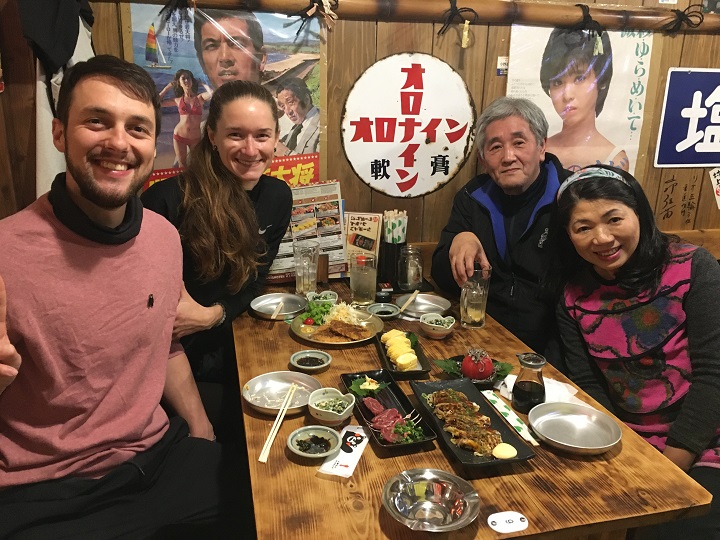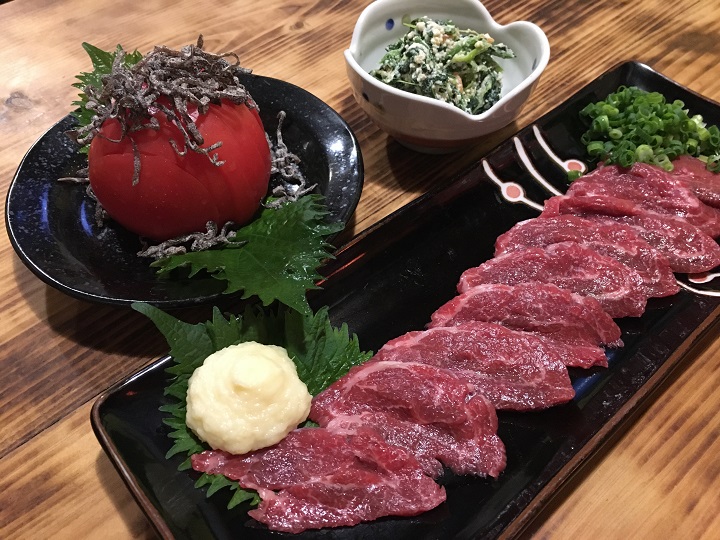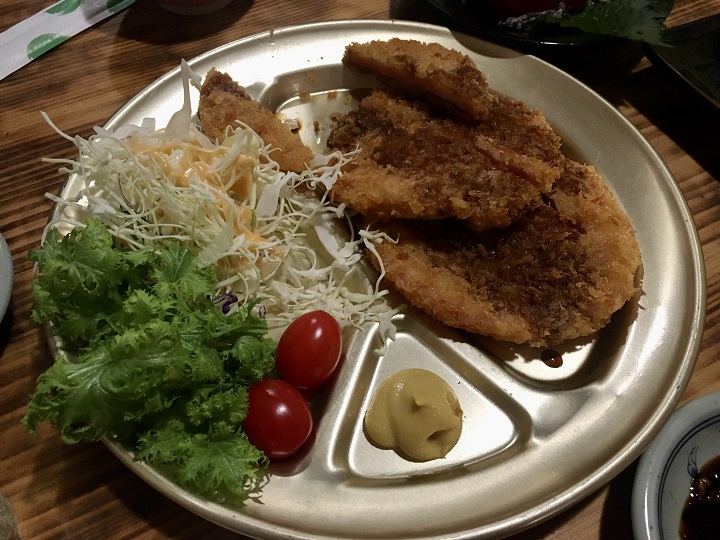 On our last day, Mr. Wada invited us to a family dinner to celebrate his son's return from a 5 year-long job in Thailand. We were deeply grateful and humbled to share the table with them, exchange stories and feast together. Most of all, we could whitness and realize that even such a big and successful business can be made by a loving, respectful and unaffectedly charming family. They're a huge inspiration for us!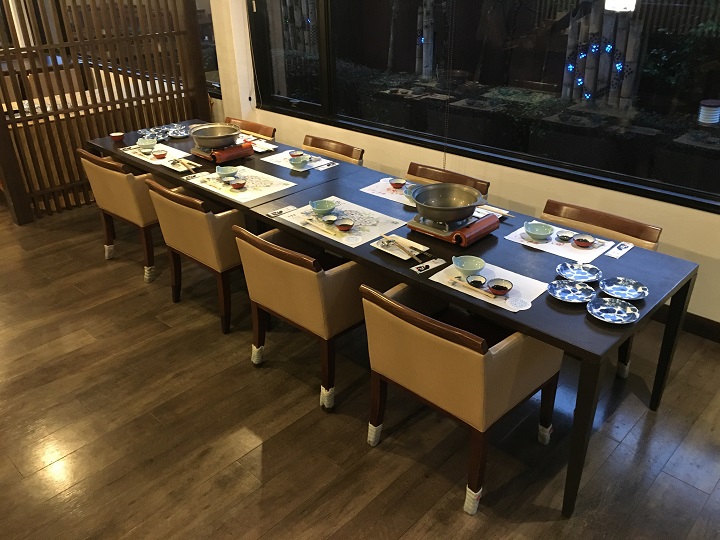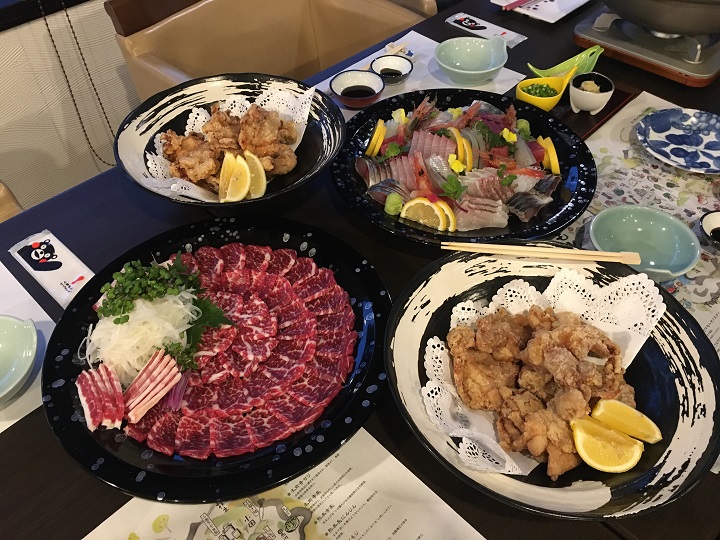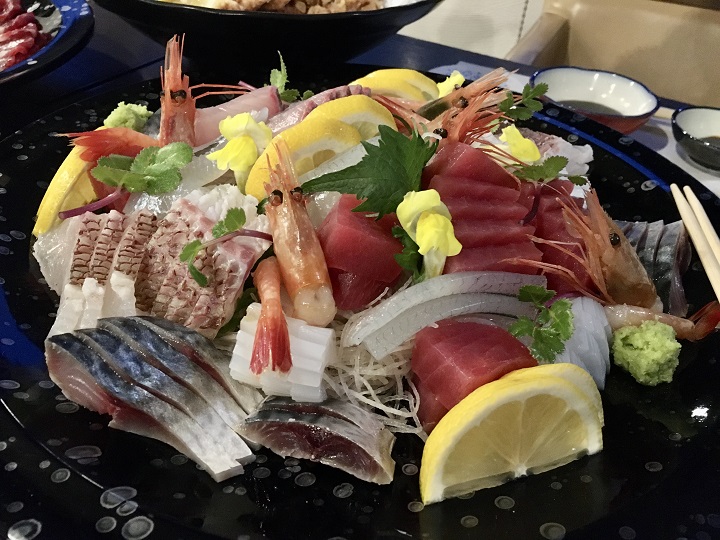 The skies cleared and so it's time for us to express our endless thanks and count ties!