Episode 65 Onsen hopping in Kurokawa Onsen

Zuzana & Michal Czech couple
― CYCLING ACROSS JAPAN ―
Episode 65  
Onsen hopping in Kurokawa Onsen  
One of the most upmarket onsen towns in Japan boasts countless beautiful ryokans and hotels for a relaxing overnight stay. But even day visitors to Kurokawa Onsen will leave happy and satisfied all thanks to a special onsen hopping pass!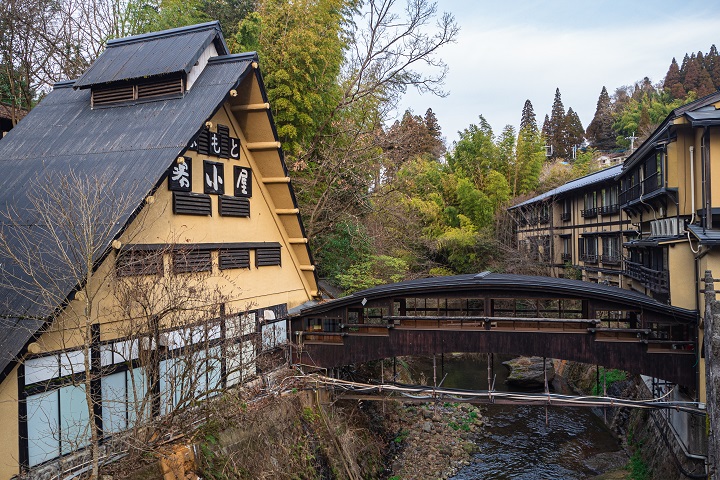 Available at the tourist information centre, this pass costs only 1300 yen (700 for children) and allows you to experience 3 out of around 25 rotemburo (open-air bath) around town.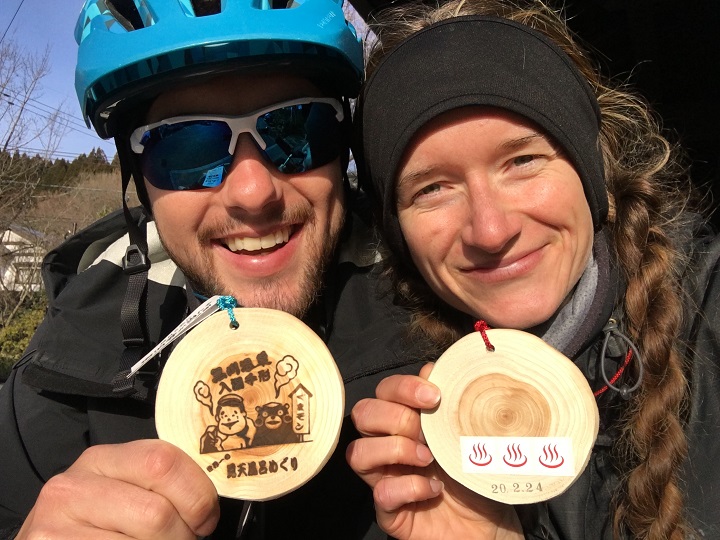 We were keen to spend time together so we searched the provided onsen map to identify mixed baths. No swimsuits, no shame, simply men and women soaking naked in the same waters.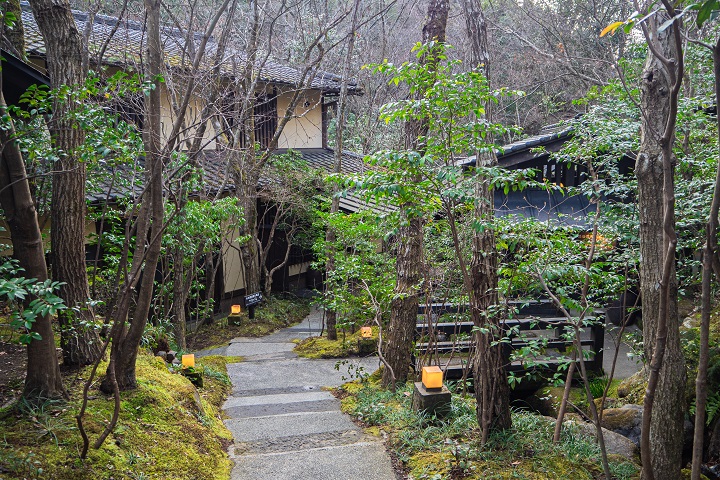 First we cycled a bit out of town to Ryokan Sanga. Its tranquil setting in the woods offers a peaceful, slightly milky bath with a very basic changing room and washing area. It felt really like in the good old times!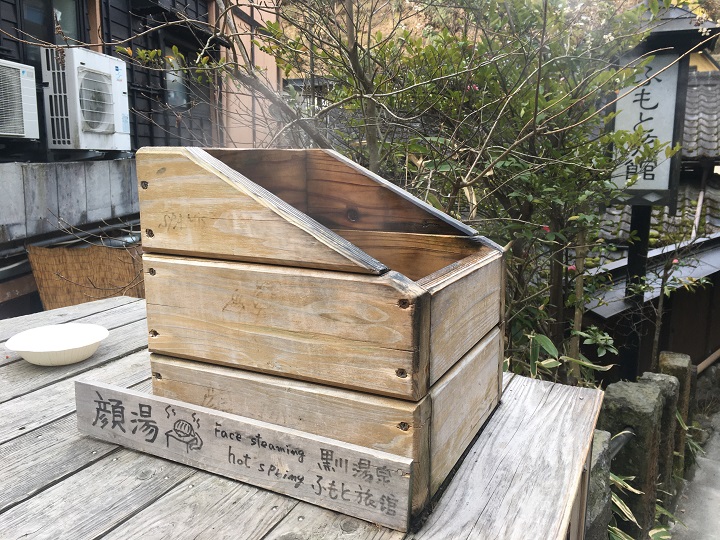 Next we pedaled to the very opposite side of Kurokawa Onsen and enjoyed a face onsen on the way! Iyashinosato Kiyashiki provides separate bathing areas which lead to one quite large mixed bath with little fountains to massage one's back. 
Ikoi Ryokan became our last and nicest pick. This authentic wooden hotel on the Kamikawabata Dori main street stole our hearts. The design, variability and plants of this rotemburo are simply adorable! Plus, you can buy an onsen tamago, or egg boiled by hot springs just in front of the entrance!