Episode 62 Kyushu, here we come!

Zuzana & Michal Czech couple
― CYCLING ACROSS JAPAN ―
Episode 62
Kyushu, here we come!  
HELLO KYUSHU! We've made it to Japan's southernmost large island and we can't wait for all the beauties awaiting us there.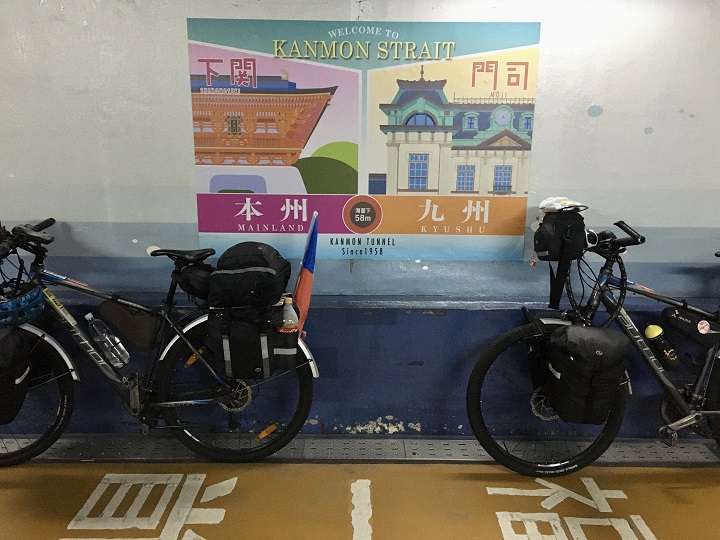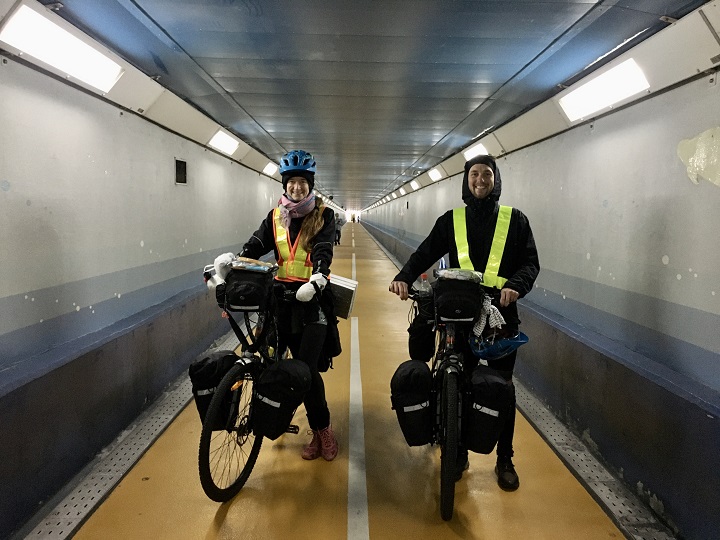 While January treated us with a lot of sunny warm days, February gave us some harder times. Rain is usual in Japan and we handled many wet days on our expedition. But getting soaked in winter is bad: things don't dry and sicknesses come easily.  
Due to a series of cloudy and rainy days, we spent our premiere on Kyushu rushing. Firstly to a love hotel, where we found a cheap and comfortable shelter for one night. We still can't believe how these Japanese traits can be such a bargain when they offer notably more space than any regular accommodation! Of course we look very amusing arriving at such a place on our bicycles but well, that's the life of cycle tourists.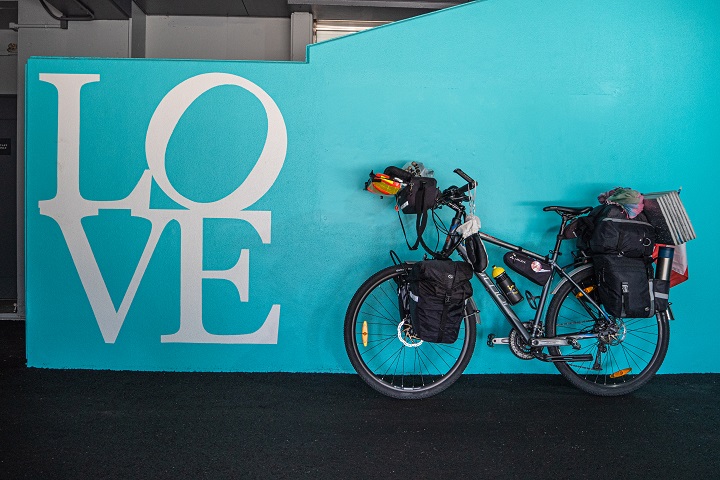 Kind news: Kyushu also has hospitable and lovely people. Many strangers engaged in conversations with us, curious about our journey. Once we even received cute marshmallows to replenish energy!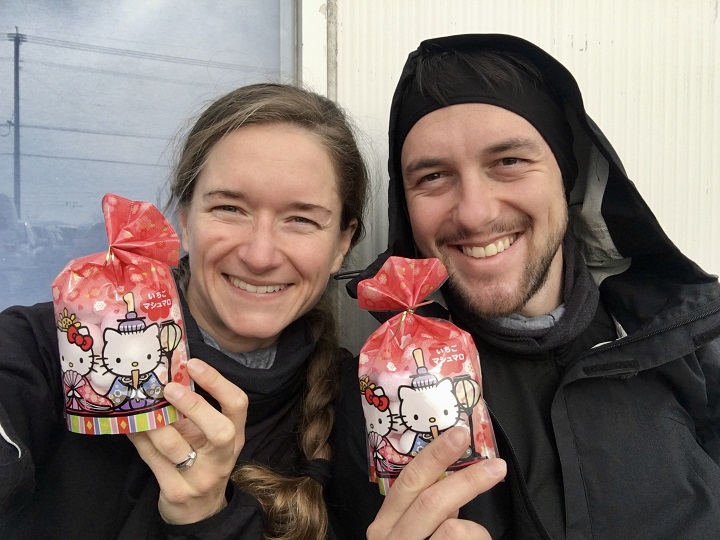 How funny was it to arrive to USA! What a village. We would like to thank the staff of Myoken Onsen who have been very compassionate and friendly to us on a bad weather night! And their outdoor rotemburo was just what our exhausted muscles needed.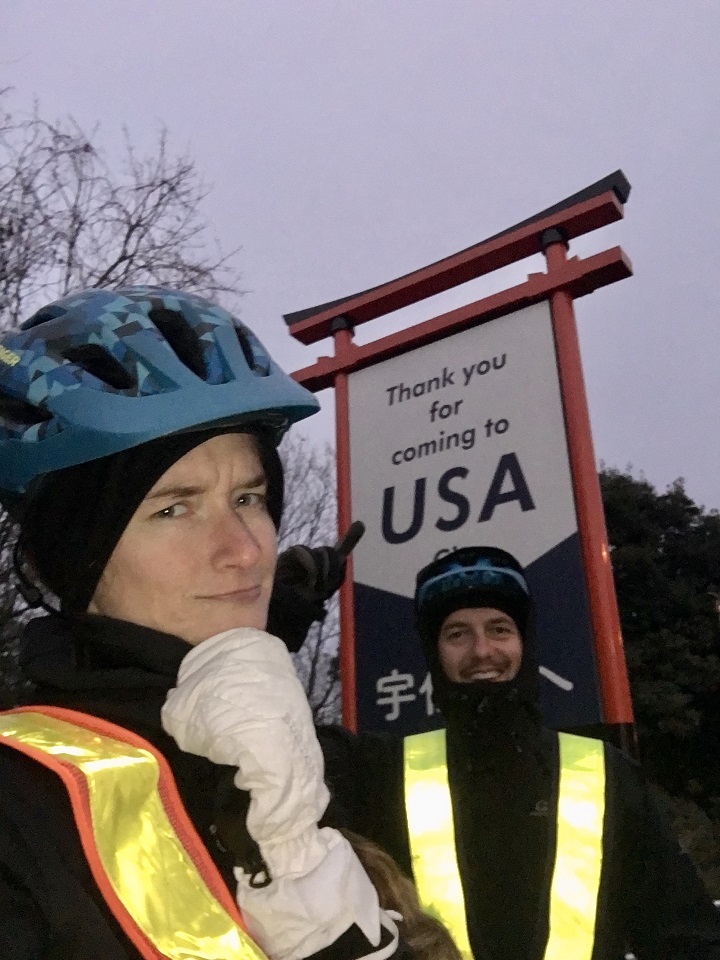 From Usa, we struggled on a steep ascent to Yufuin, our shelter for almost two weeks. What we did there will follow in the next episode, stay tuned!