Episode 57 Ashizurimisaki: a cape worth a detour

Zuzana & Michal Czech couple
― CYCLING ACROSS JAPAN ―
Episode 57
Ashizurimisaki: a cape worth a detour 
We were highly hesitant to go all the way to Shikoku's southernmost point. Time was tight and our expectations of this place weren't too high. Luckily we did manage to come here in the end and didn't regret it at all!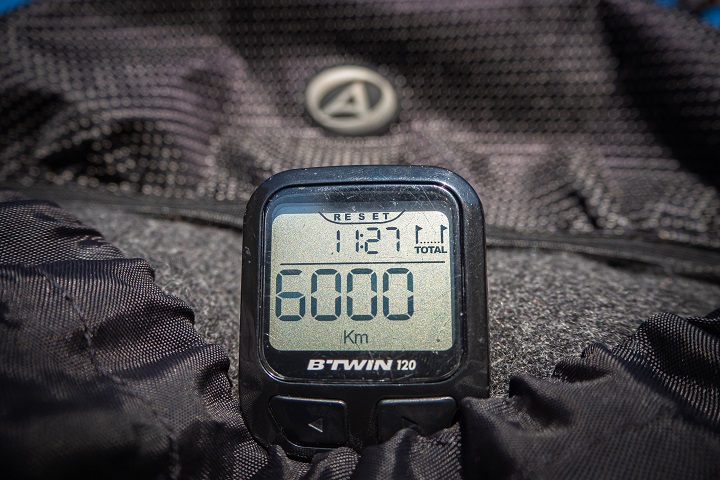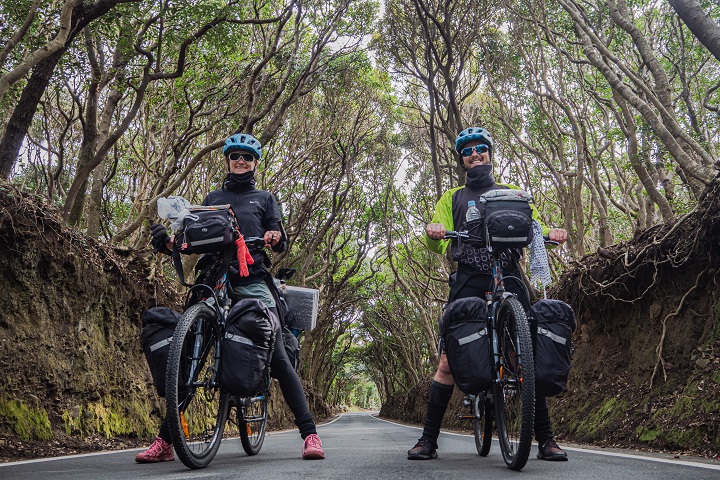 There are several fascinating aspects of Ashizuri Misaki: it's trees, the Kongofukuji Temple, the Hakusan Natural Arch, and, of course, the spectacular cliffs.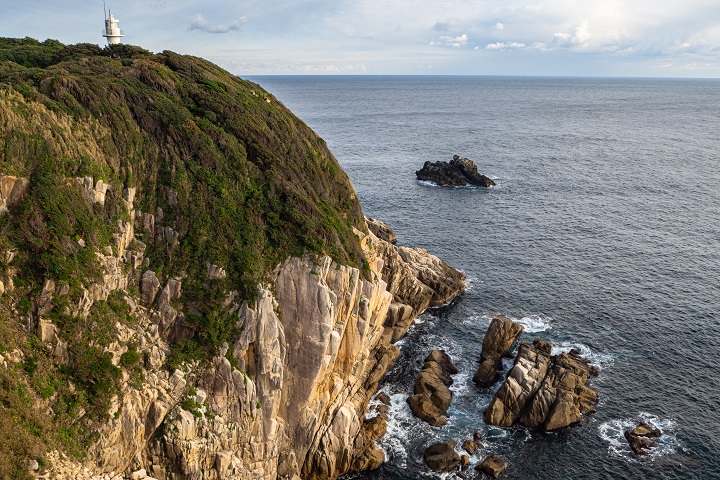 We parked our bicycles at the local tourist info and spent perhaps two hours strolling around. Romantic, almost tunnel-like paths lead through the forested rocks. If you visit Ashizuri cape, do walk all the way to the heart-shaped Hakusan Natural Arch, it's a stunning piece of art made by nature herself!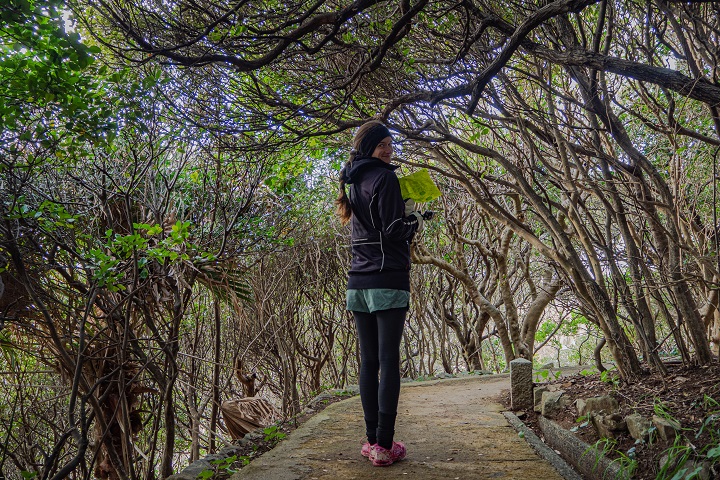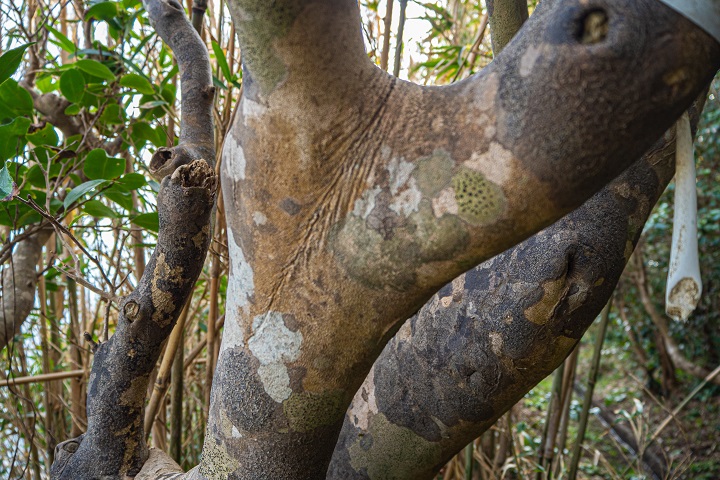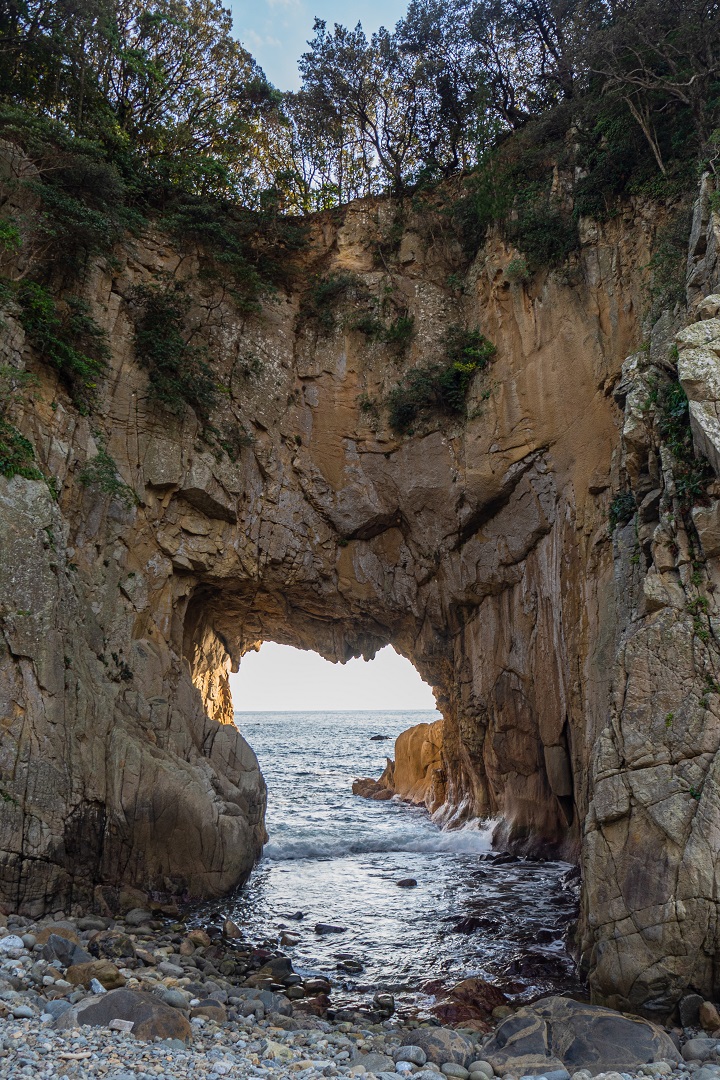 Our last stop was the unique Kongofukuji Temple. It's number 38 on the Shikoku 88-temple pilgrimage road and supposedly one of the most special ones. There are hundreds of Buddha statues, some of them made of stone, some made of bronze, all admirable. Kongofukuji's pond surrounded by carefully picked stones is a highly meditative feature.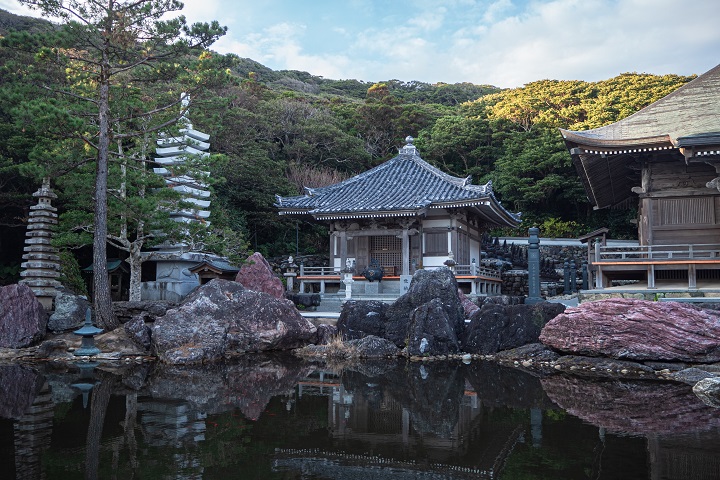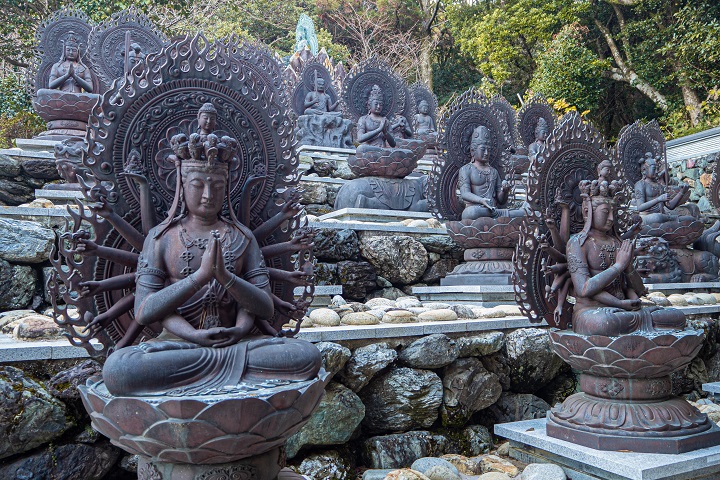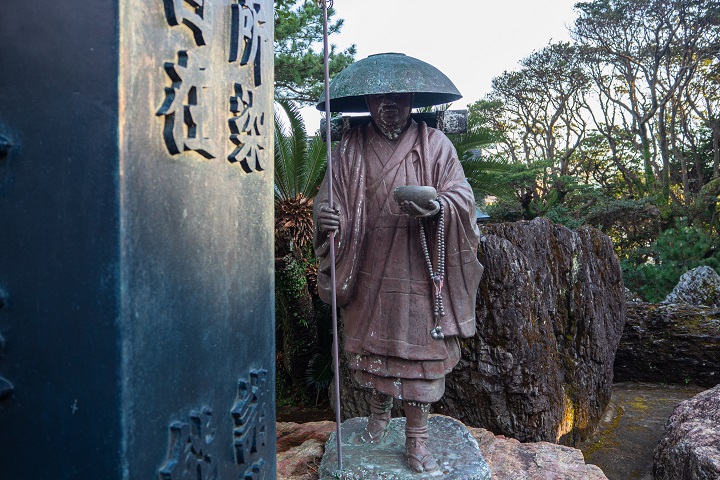 Finally, cycling west via the small scenic road 27 along the Usubae coast was a perfect end to this pleasant day!