Episode 56 Western Kochi: delicious fish, 5 star onsen and drumming

Zuzana & Michal Czech couple
― CYCLING ACROSS JAPAN ―
Episode 56
Western Kochi: delicious fish, 5 star onsen and drumming 
Following the coastal road and designated cycling path around Shikoku, we arrived to the village of Nakatosa.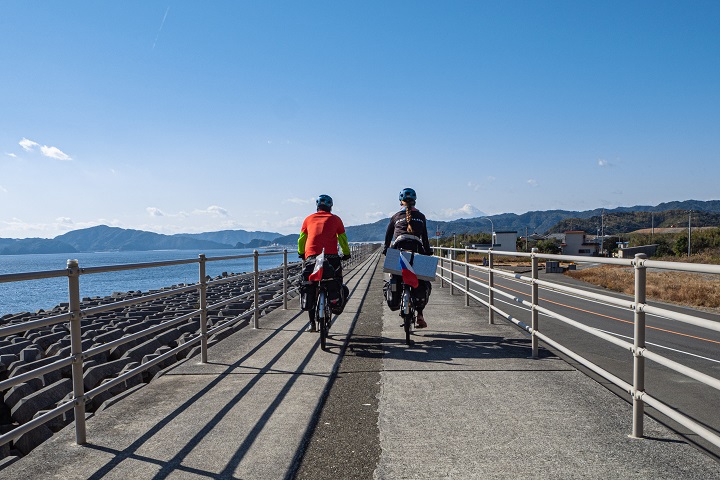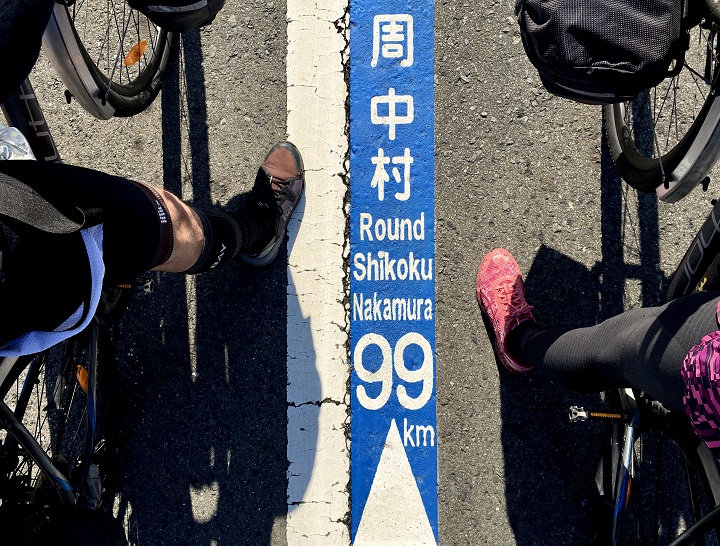 With no expectations but a place to spend the night, we pitched out tent at the local michinoeki. Only then did we discover that there is an exceptional ryokan with a highly rated bonito restaurant and onsen next to us.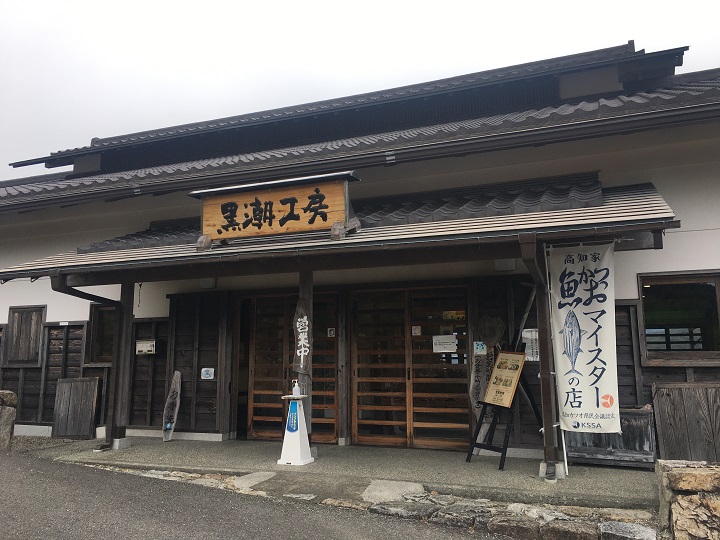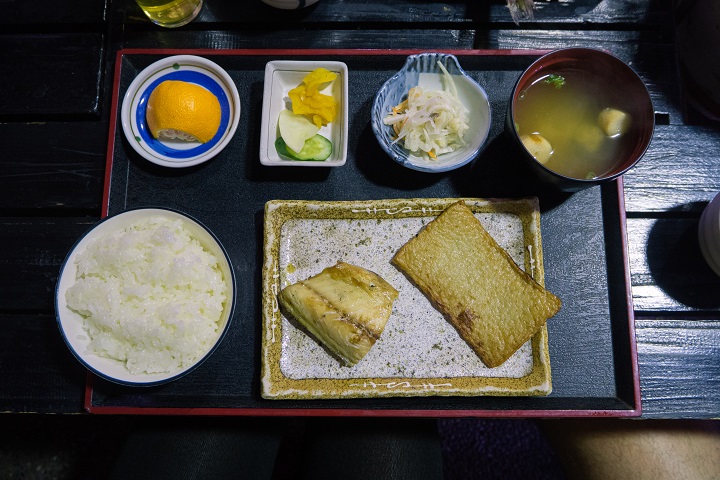 The fish in Kuroshio Kobo was arguably one of the best ones we've tasted. At first, the staff of the restaurant were a bit shy to have foreign guests. But once we told them about our journey and kept complimenting their delicious food, they started feeling comfortable! Eventually, the chief even presented us with fish hearts and special belly slices. How kind!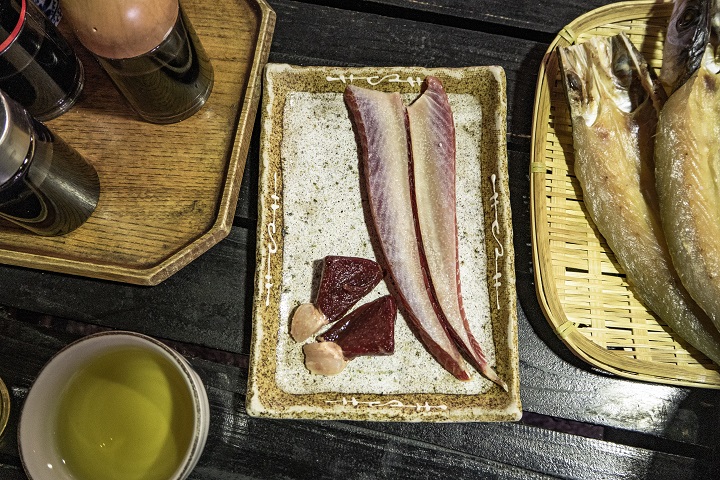 High-class food was followed by a high-class onsen experience in the neighbouring Kuroshio Honjin ryokan. We had it basically to ourselves in the afternoon and couldn't get enough of the amazing view despite heavy rain.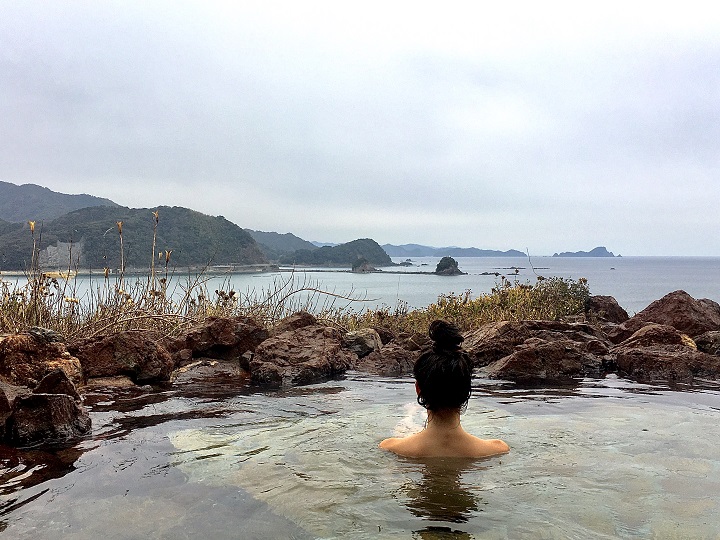 The next morning, the cycling route took us away from the coast, up to the mountains to eventually follow the river Shimanto.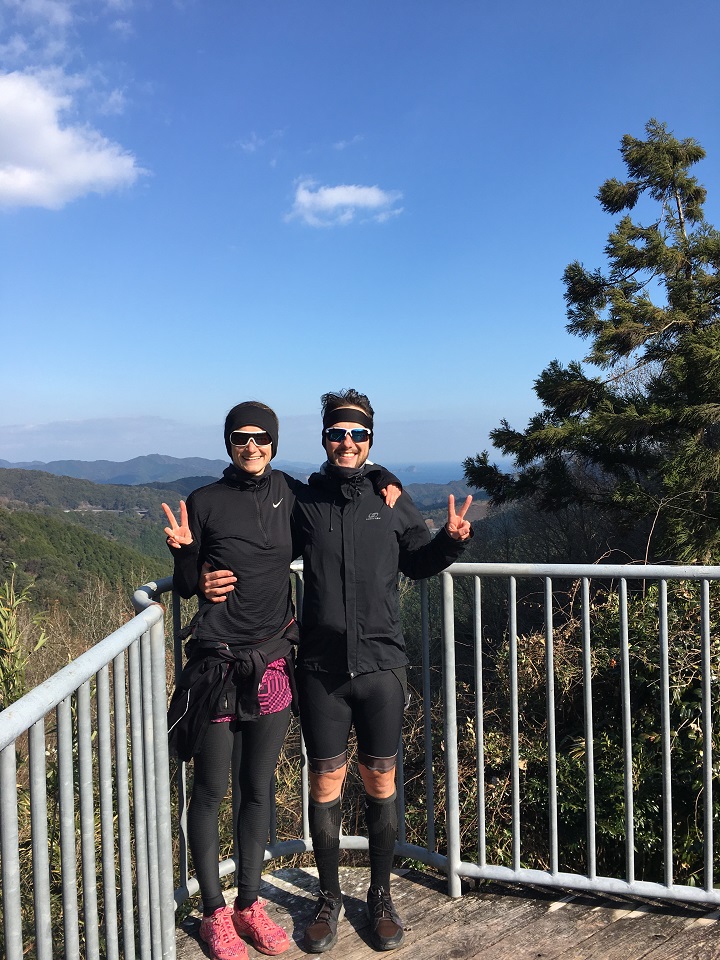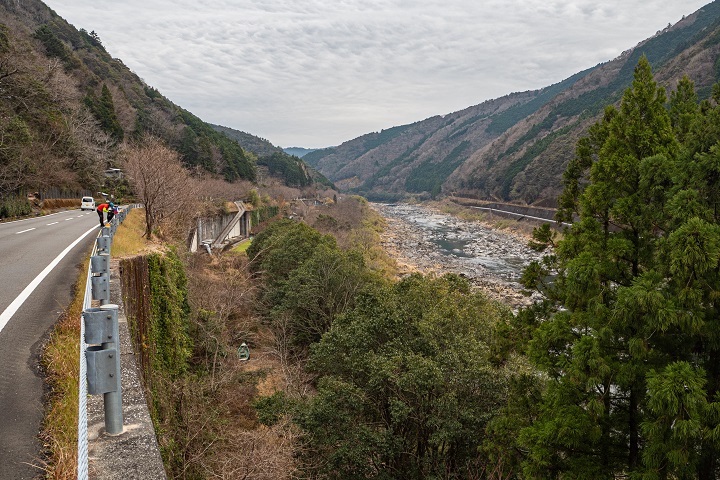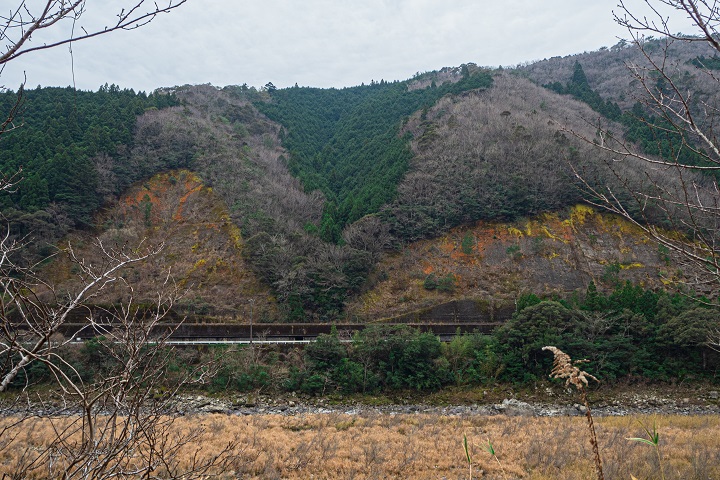 Zuzana selected Todori Park in Taisho as a good place for the night. It seemed like the park was closed for winter so we wouldn't disturb anyone. Much to our surprise, an older lady came up to us around 6 PM and explained that we built a tent next to their practice Taiko room. Mrs. Todoroki Yuyi turned out to be the loveliest sensei who included us in the village's taiko session! We were invited to try our several performances with both children and adults. This is one of the most mind-blowing memories we'll bring home from Japan!