Episode 54 The wonderful coastline of Tokushima

Zuzana & Michal Czech couple
― CYCLING ACROSS JAPAN ―
Episode 54
The wonderful coastline of Tokushima 
Shikoku titles itself as the cycling island of Japan. There's an official loop labeled "Around Shikoku", which is marked in blue colour on the road and helps cyclists navigate. The coastline of Tokushima is certainly a highlight of this course.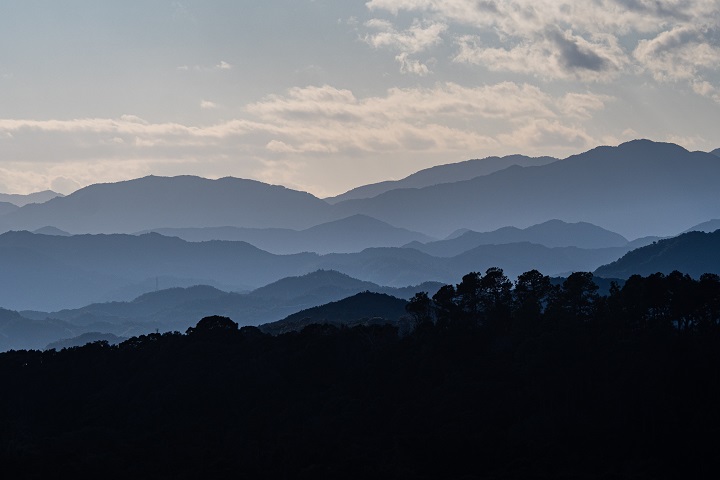 The pleasant part starts at Naruto town, where several bridges (including an elevated one with a 10% steep climb) lead to Naruto Whirlpools. We weren't exactly lucky with timing. The whirlpools are biggest during low tide and high tide, full moon and in early spring. But we still had fun observing them from the walkway of the Ōnaruto bridge.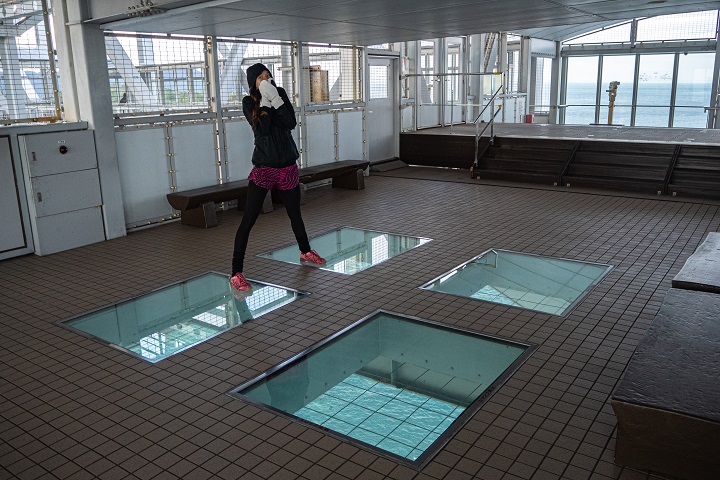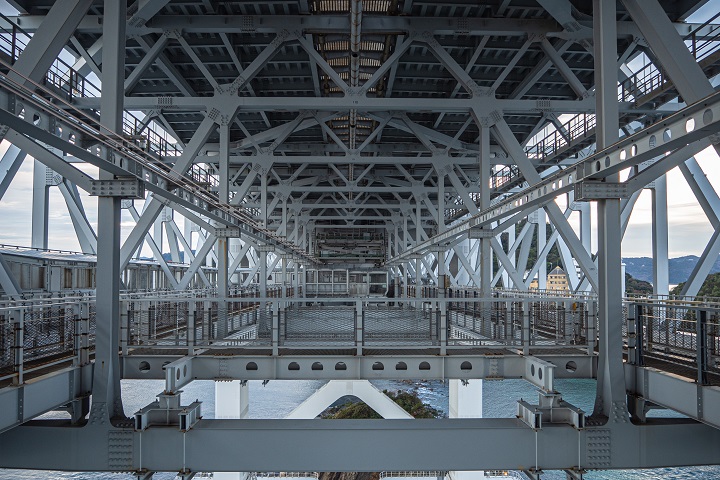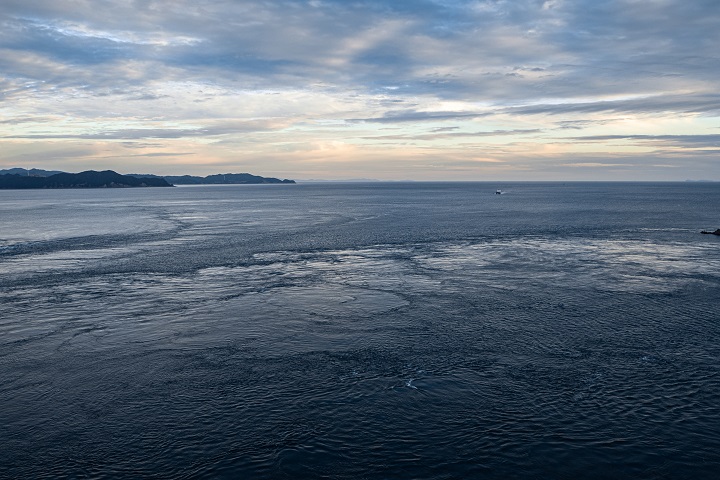 We'll forever remember Naruto for a different reason though. Michal discovered denki buro, electric baths in the amazing Narutotennenonsen, so we could try this crazy physiotherapy for the first time! We've visited countless onsens in Japan but none of them had these electric pulses. It's… well, shocking! In a great way.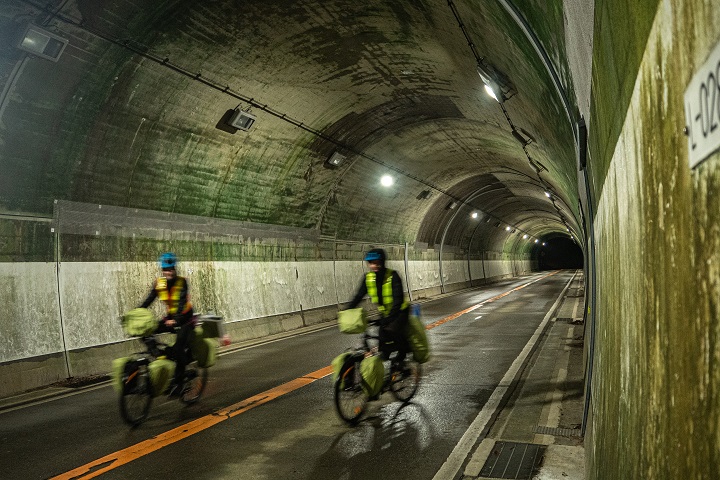 Hiro and his newly opened Ichi The Hostel saved us from a storm in Hiwasa. It's a beautiful, super comfortable and stylish place with a genuinely friendly owner, please visit him and support his great work!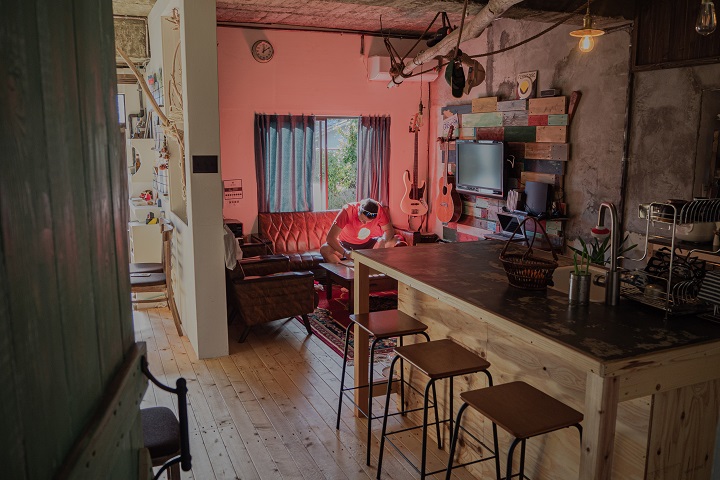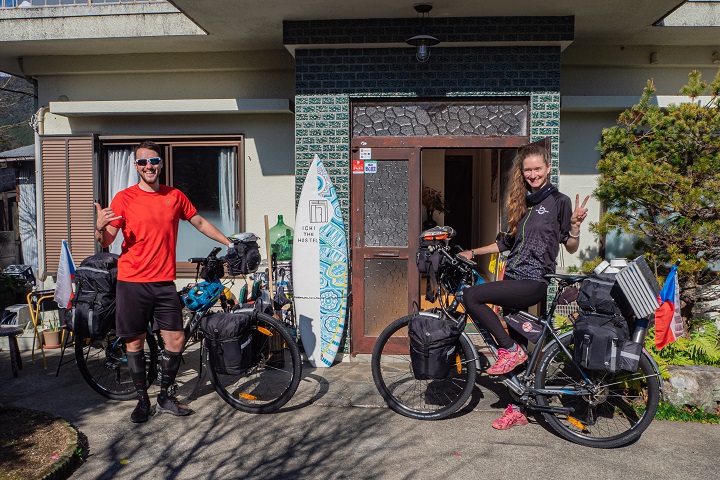 Hiro also convinced us to take the harder but more rewarding route 147 westwards. This was one of the most scenic courses we've done in our whole trip. The beauty of the coastline left us speechless. It was impossible to capture on camera, you have to see it for yourselves.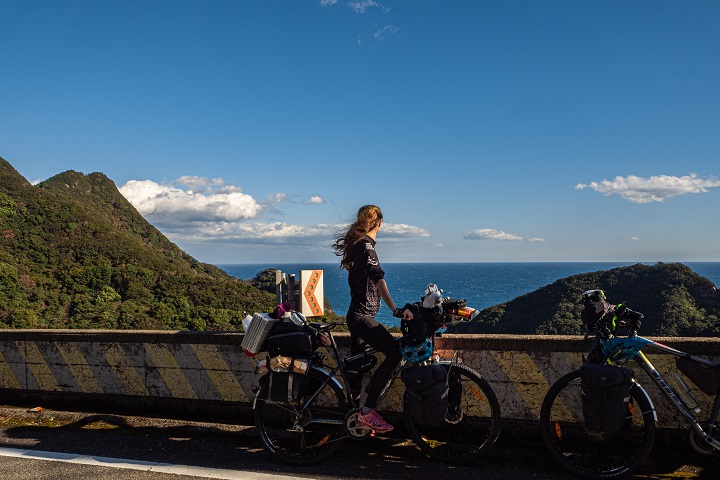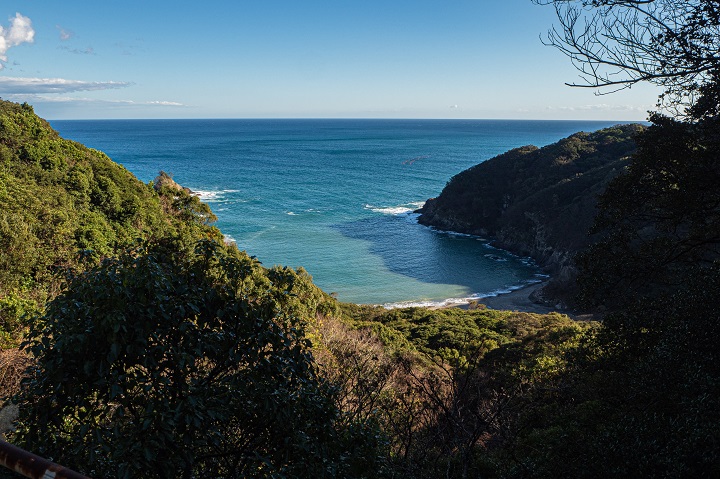 To celebrate this particularly pleasant ride, we took a swim in the Pacific Ocean at Shirahama's beach to strengthen our immune system.