Episode 50 Christmas in Kyoto

Zuzana & Michal Czech couple
― CYCLING ACROSS JAPAN ―
Episode 50
Christnas in Kyoto
We were warned about how packed Kyoto is these days. Our first chance to see the situation for ourselves was at the exciting Fushimi Inari shrine. Zuzana visited this unique and wonderful city 6 years ago and was really shocked by how the amount of tourists has increased since then.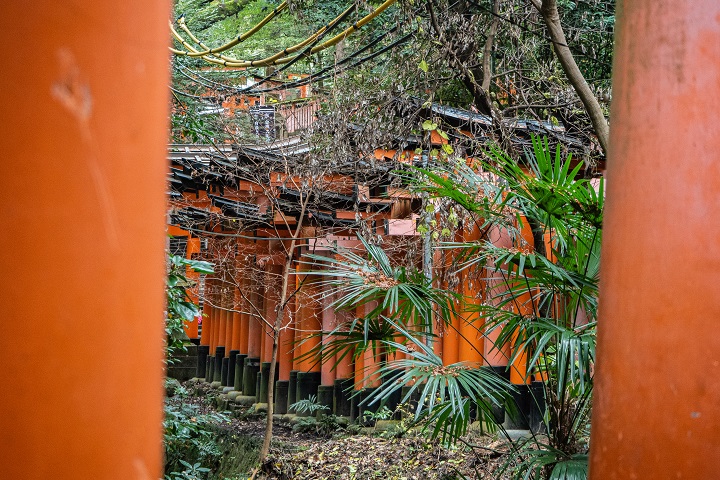 Since we don't like crowds, we settled for a compromise: less attractions and more relaxing time at the hotel, that was our plan. Afteralll, Christmas should be about chilling, eating a lot and watching fairy tales.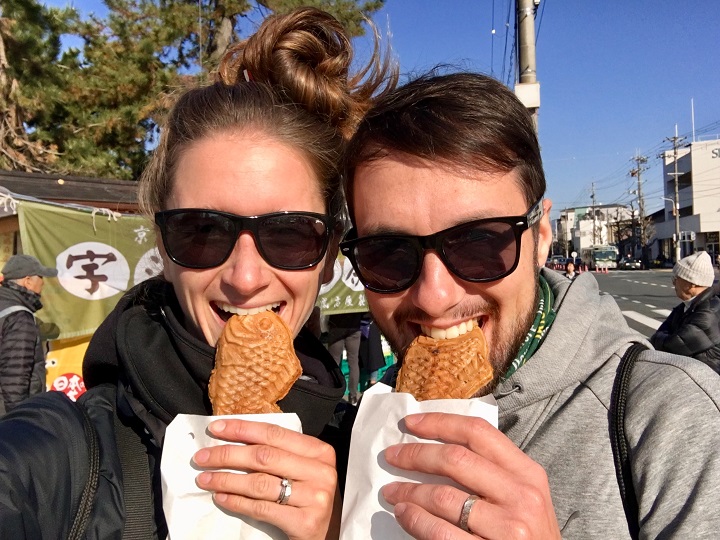 On our first day, we strolled around Gion, Kodaiji, Ninenzaka and Sannenzaka; all picturesque sights that justly fill instagram accounts. But when we got stepped on for the tenth time, we cleared the hotspots and spent the rest of the evening feeding ducks by the Kamo River (Michal's family's Christmas habit).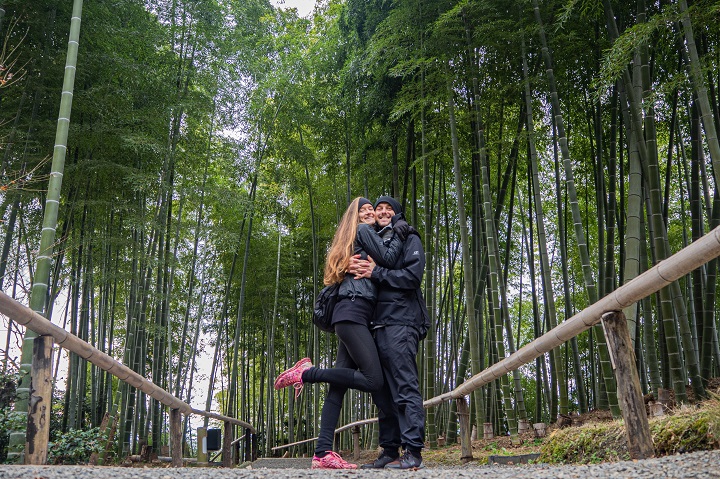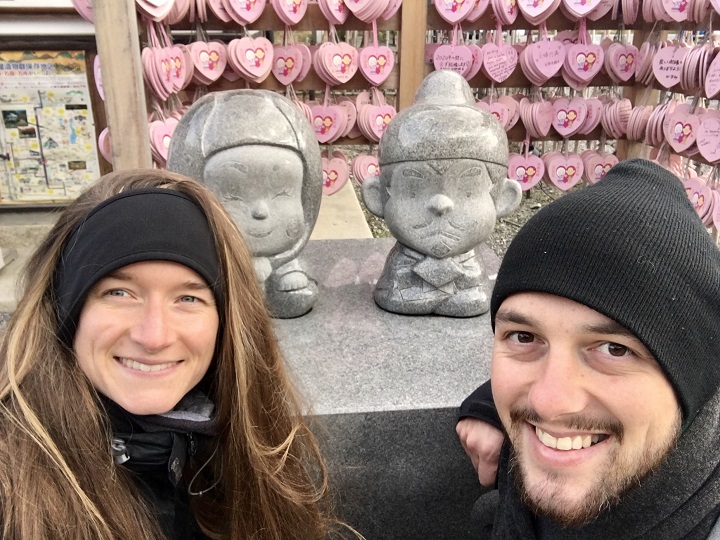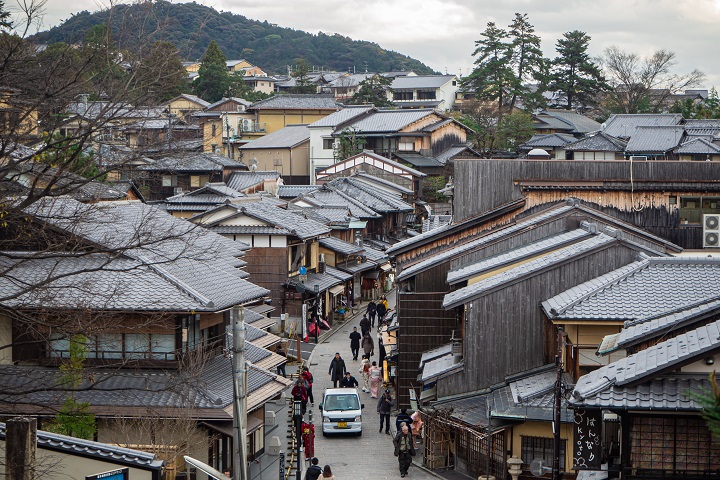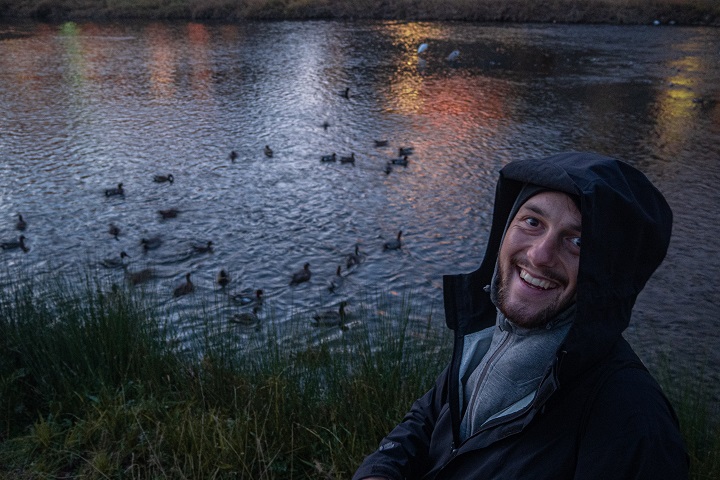 Our second trip within Kyoto comprised of the one and only Kinkakuji, where we purchased lucky charms for 2020, and an extraordinary flea market by the Kitano Tenmangu shrine. This special market only happens once a month, lucky us! This display and trade of… well, everything was perhaps the only authentic thing we could experience in busy Kyoto.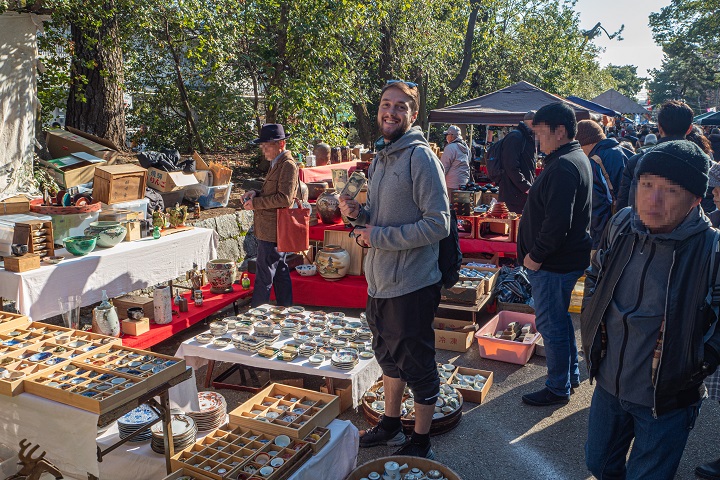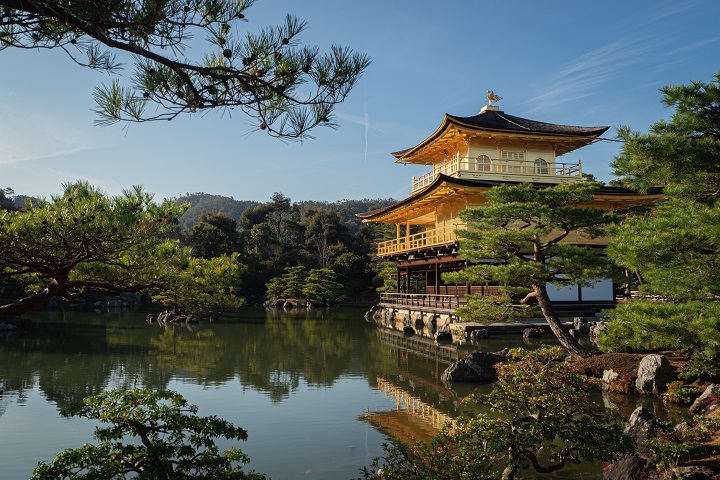 Of course it would be silly to complain about tourists in Kyoto as we are tourists ourselves! We just felt sorry for local people who must feel like their city and its cultural heritage have been under siege by masses of foreigners. This trend is something we regret in Praha, our own capital city.
Nevertheless, we are happy to have visited this globally unmatched city and wish it's citizens a lot of optimism.