Episode 48 Nara – deer's paradise

Zuzana & Michal Czech couple
― CYCLING ACROSS JAPAN ―
Episode 48
Nara – deer's paradise
Nara was all about deer for us since the minute we arrived: even our accommodation was called Nara Deer Hostel. We stayed here for 5 nights and to be perfectly honest, we didn't go out all that much. But of course we had to experience the famous feeding opportunity!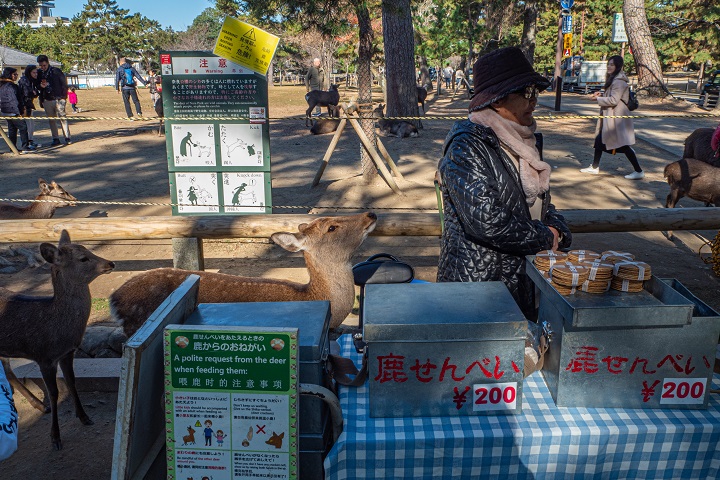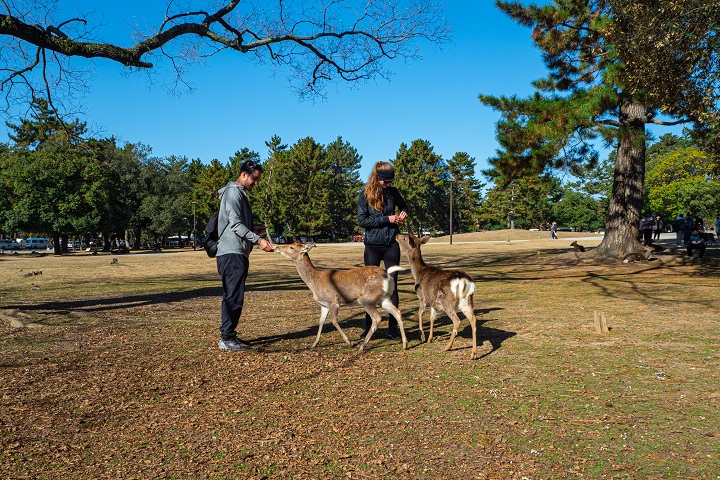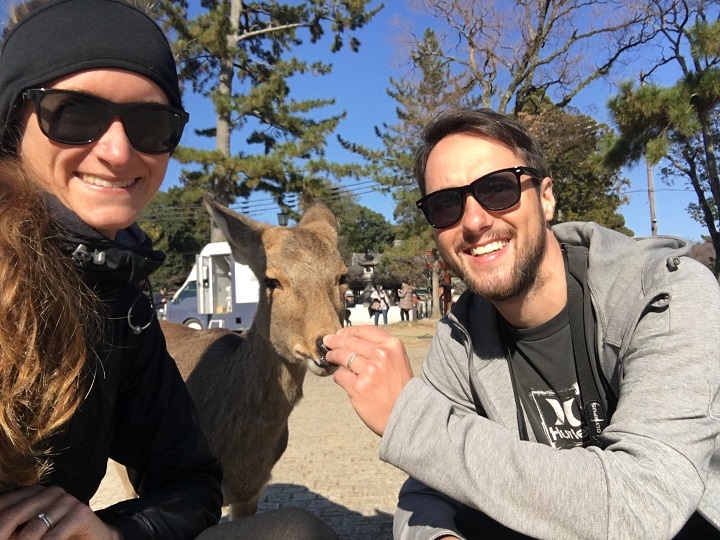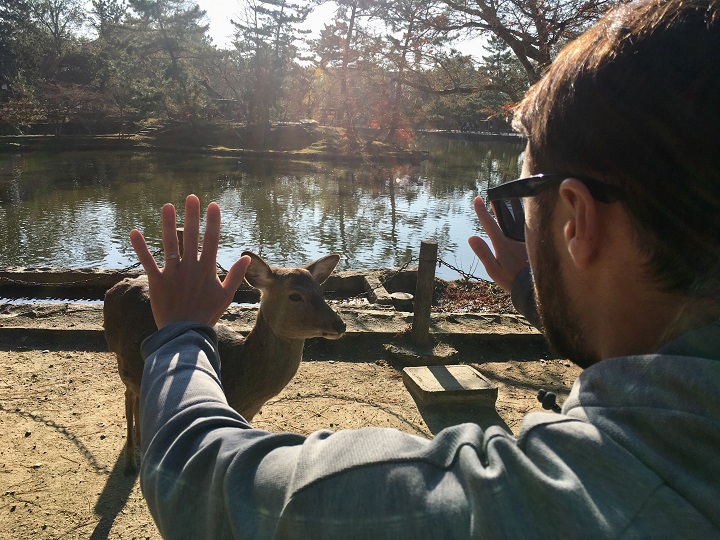 The whole Nara park is an extremely crowded area. Nevertheless, it is truly spectacular and we spent many hours strolling among the various temples. One of our dearest moments was crawling through a pillar in the Todaiji, next to the huge Buddha. Thanks to this ritual, we have neverending happiness.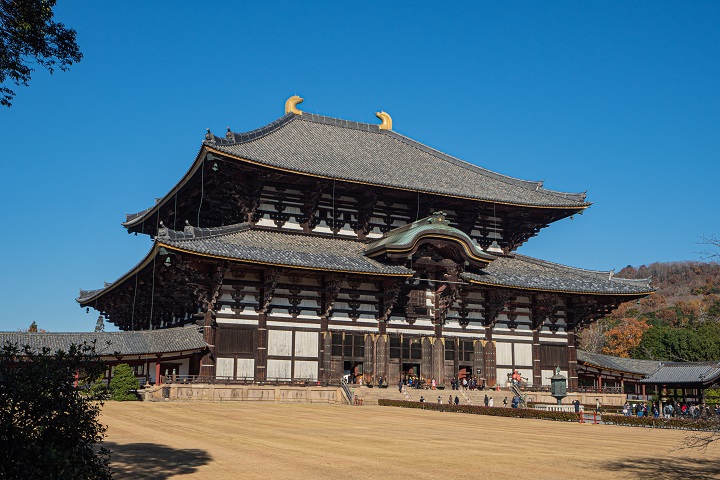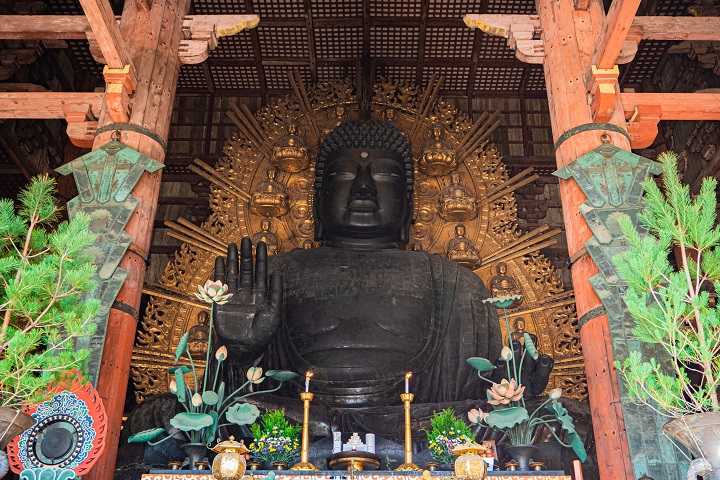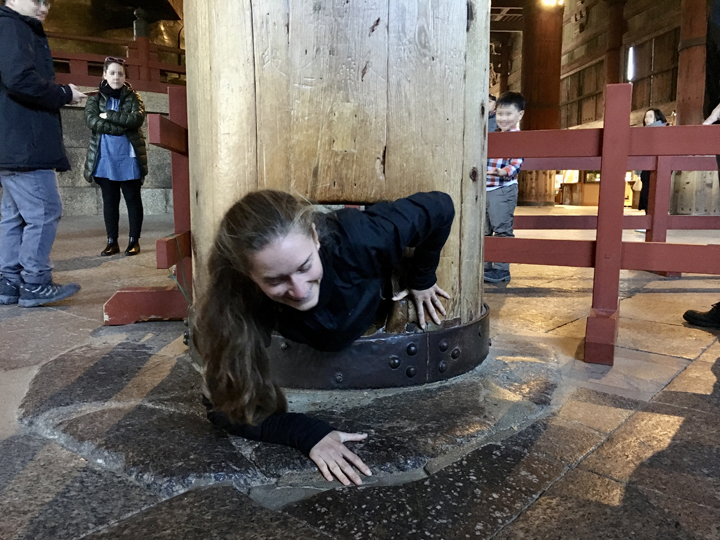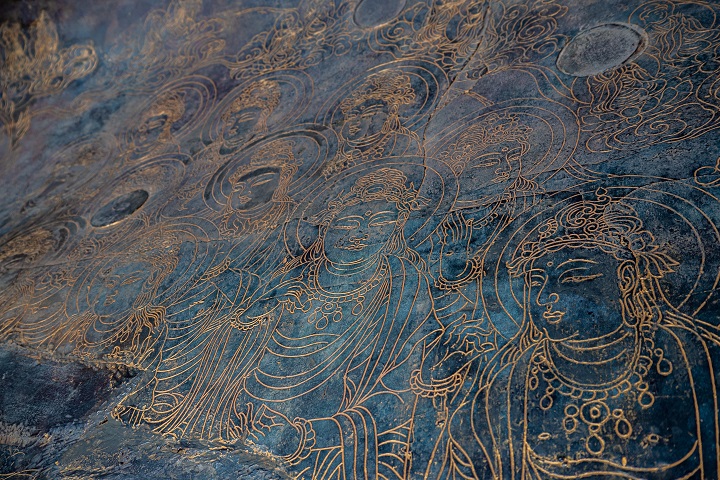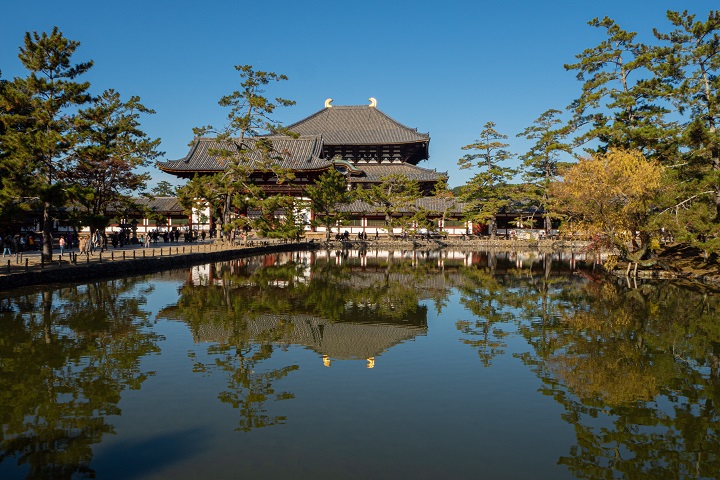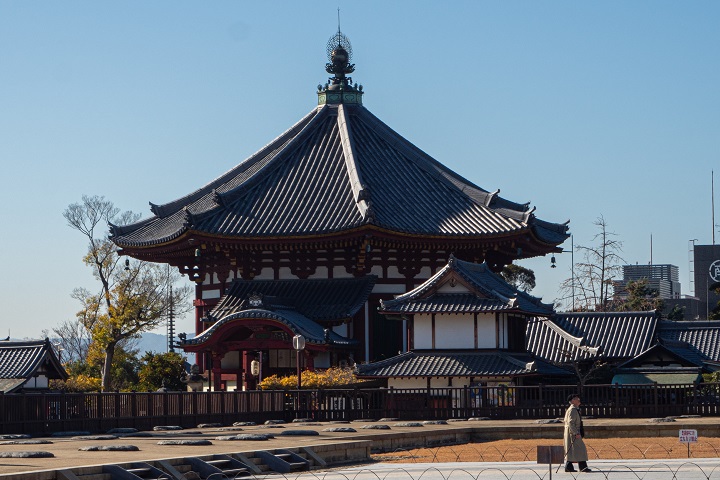 Hungry from all the walking, we were grateful to discover Rokumeien, an authentic restaurant with delicious Tan tan ramen and Kitsune donburi.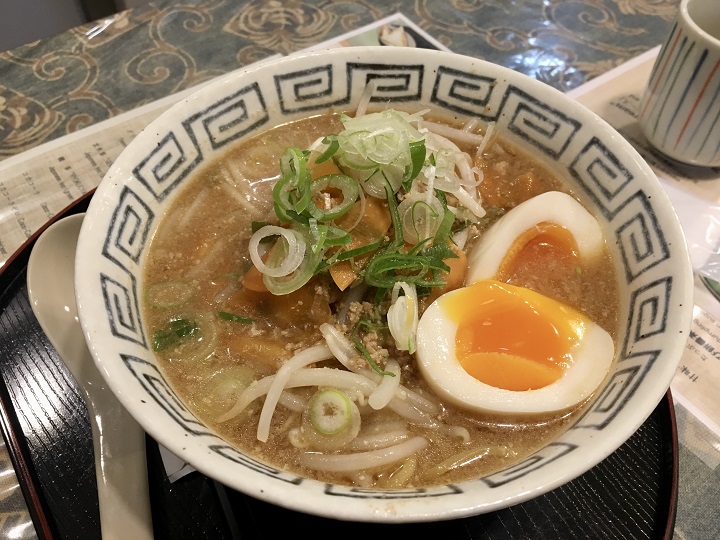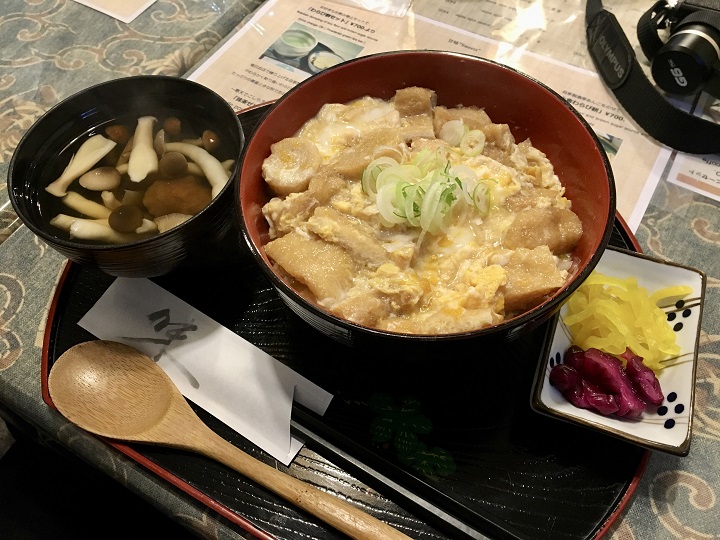 Nara also surprised us with a precious encounter: we bumped into two czech guys, who turned out to be so inspiring and cool that we spent 6 hours just chatting to them instead of sightseeing! Thanks, Jan & Jan! Our last deep memory of Nara is that of Onmatsuri. Even though we only managed to see the evening part of this wonderful festival, we were very impressed and humble. Once again, Japan showed us its inner richness.