Episode 41 Historic Villages of Gokayama and Shirakawa-go

Zuzana & Michal Czech couple
― CYCLING ACROSS JAPAN ―
Episode 41
Historic Villages of Gokayama and Shirakawa-go
On our way out of Kanazawa, we stopped once again in the Higashi-Chaya district. Zuzana's dream was to try playing the shamisen – she loves the sound of it! The Shamisen no Fukushima shop allows visitors to practice. For 500 yen per person, you get a cup of matcha and unlimited practice time!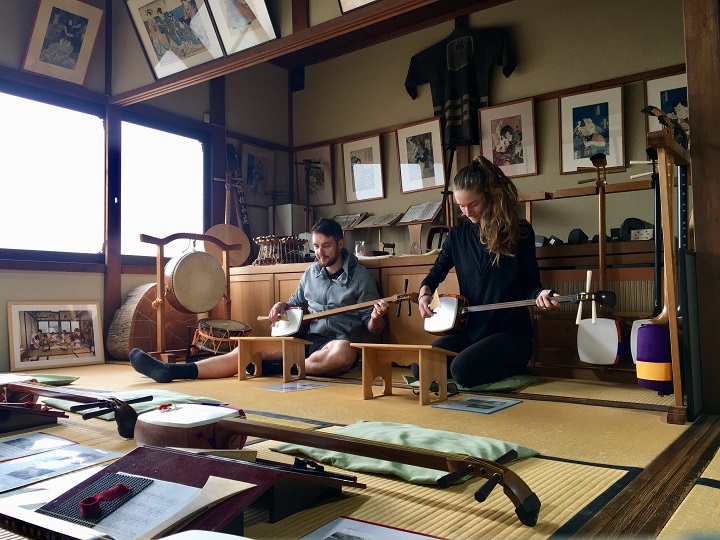 Several hours later, we were building our tent in a campsite in Ainokura, the first of the Gasho villages. Ainokura is probably the least famous one. Thanks to that we could enjoy its atmosphere almost alone. Moreover, Ainokura is located on a foothill so it has great views. After eating delicious udon for breakfast, we packed up and headed down to the valley of river Sho.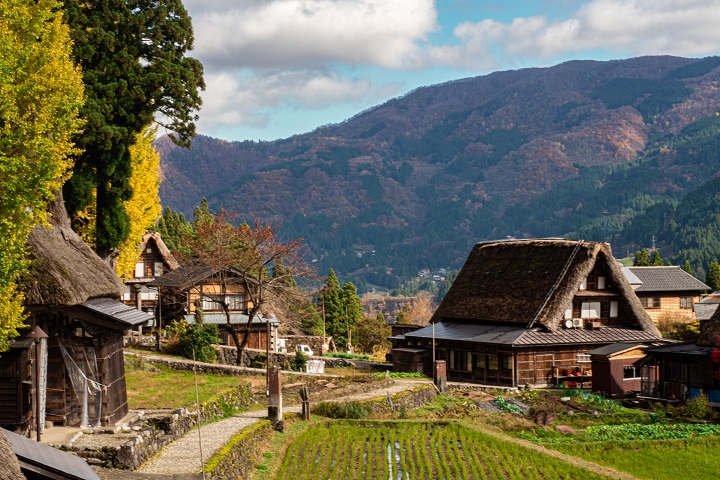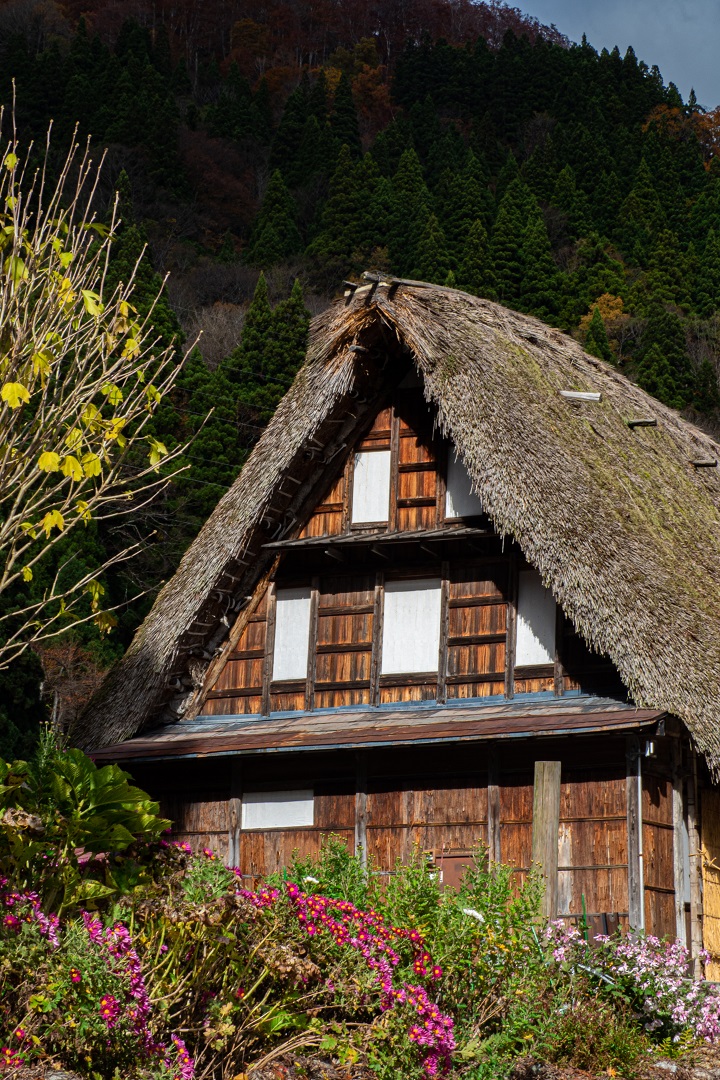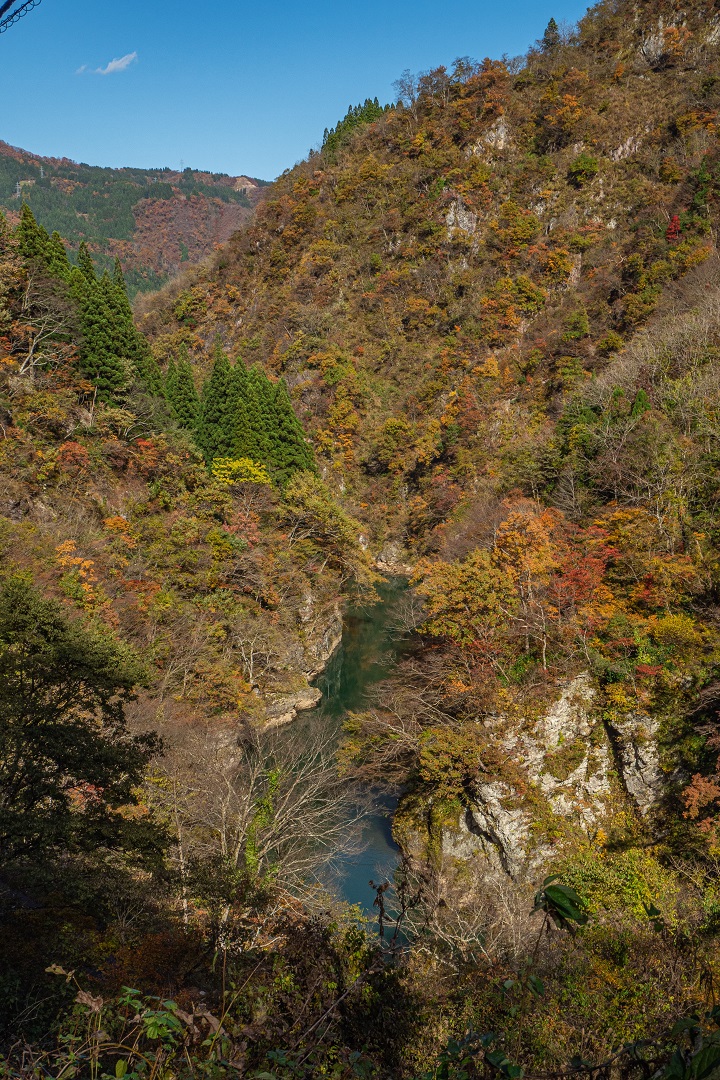 On our way via road 156, we stopped to take a photo of Suganuma, another picturesque Gasho village. The most fascinating thing for us was to observe how people still live a normal life in these houses! Many of them serve as guest houses. We very much wanted to get the experience of an overnight stay, but everything was booked out for many following weeks. So in case you want to go, please plan more in advance than we do.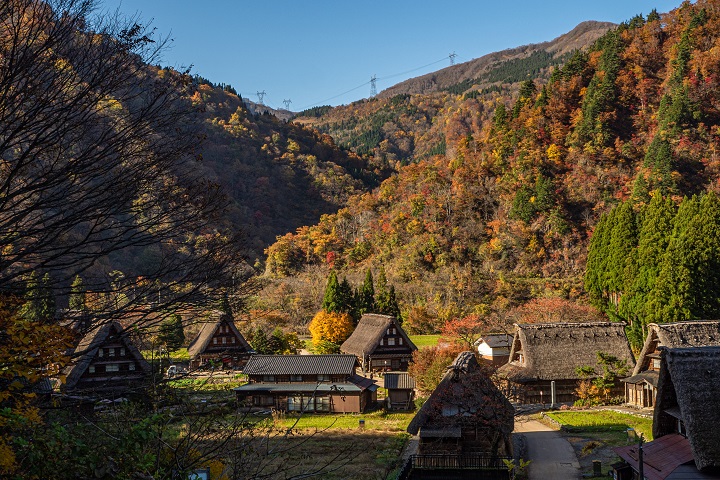 And finally, the one and only Shirakawa-go! Zuzana visited this village 5 years ago in wintertime. Her memories were quite romantic, so we were both looking forward to seeing the UNESCO heritage site in autumn colours, too. Unfortunately, Shirakawa must have become much more famous since 2014. Crowds of tourists stream through the otherwise cozy little streets. Everywhere we pointed our camera was another visitor eager to take an unspoilt photo. Hence a fake photo, because Shirakawa-go is – we're sorry to say – quite deprived of its original tranquility and remoteness. We were also a bit disappointed to see many ugly new buildings in the vicinity of, or even among the so pristinely preserved gassho houses.
Nevertheless, we don't regret climbing all the hills to get here. The craftsmanship and living tradition is admirable. And most of all – we couldn't get enough of the sight of colourful foliage in the valley combined with the first snow on top of the Hakusan National Park.