Episode 38 Shiga Kogen, a UNESCO jewel

Zuzana & Michal Czech couple
― CYCLING ACROSS JAPAN ―
Episode 38
Shiga Kogen, a UNESCO jewel
Yes, we have told similar stories many times already: a horrible, horrible hill, which we regretted while cycling. BUT! Once we finally managed to pedal all the way up, it all became absolutely worthwhile. This is exactly what happened in Shiga Kogen, one of Japan's National Parks so precious, that UNESCO listed it, too.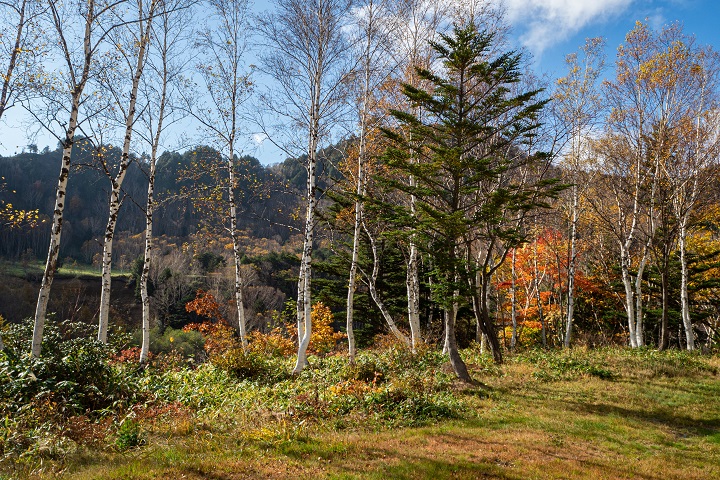 After the demanding climb accompanied by rain, we were incredibly happy to cuddle up in one of Shiga Palace Hotel's cozy rooms. The hotel is unlike any other we visited in Japan. Its atmosphere is quite like mountain hotels we know from Europe – especially the big fireplace in the foyer made us feel really homey!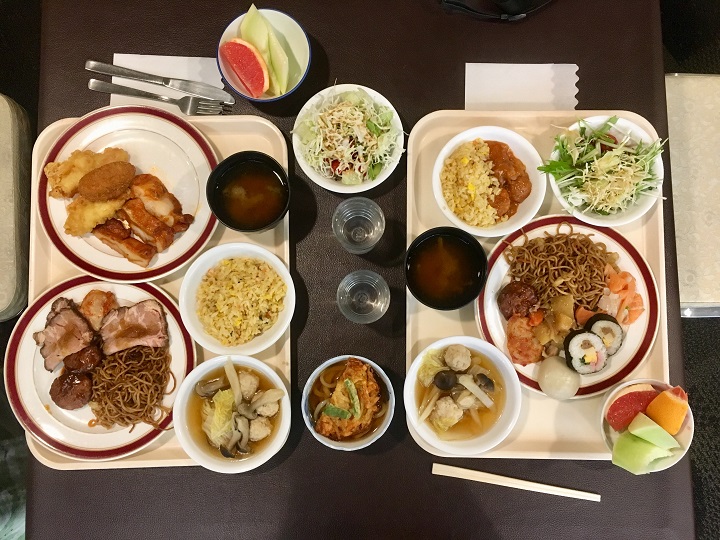 After regenerating in the hot onsen, sleeping well and refuelling at Palace's delicious meal buffets, we went out to explore. First we took Japan's highest chairlift: it carried us to the top of Yokoteyama. There we enjoyed delicious Chai Latté and Cappuccino in Crumpet Cafe, at 2,307 m of altitude.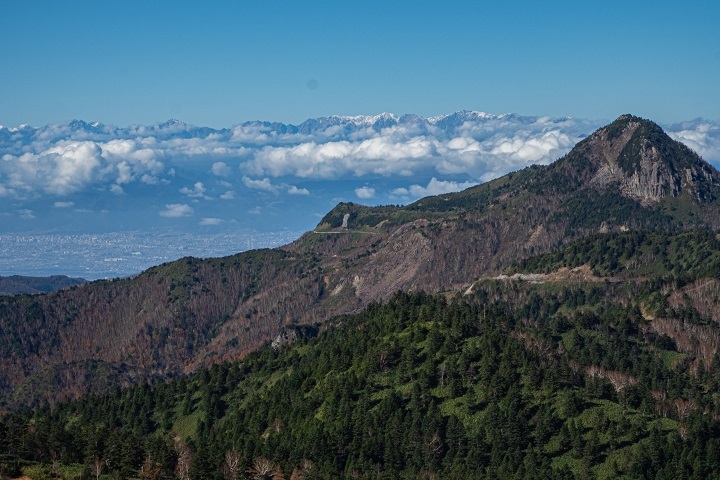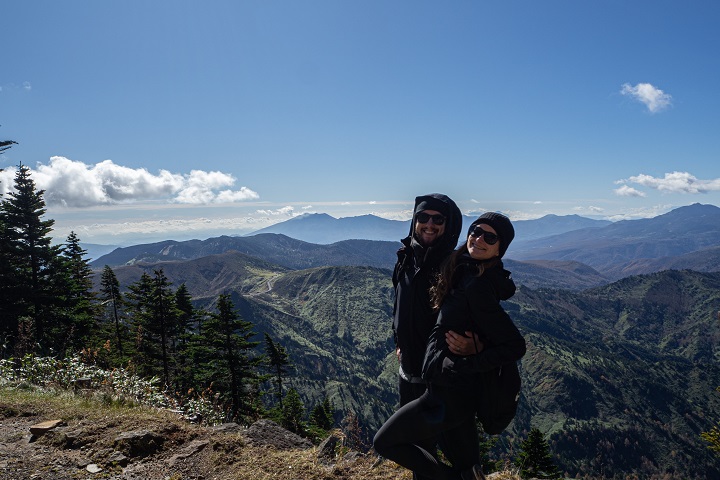 We hiked back to the hotel via a steep ski slope, picked up our bicycles and started our descent back to Yudanaka Onsen.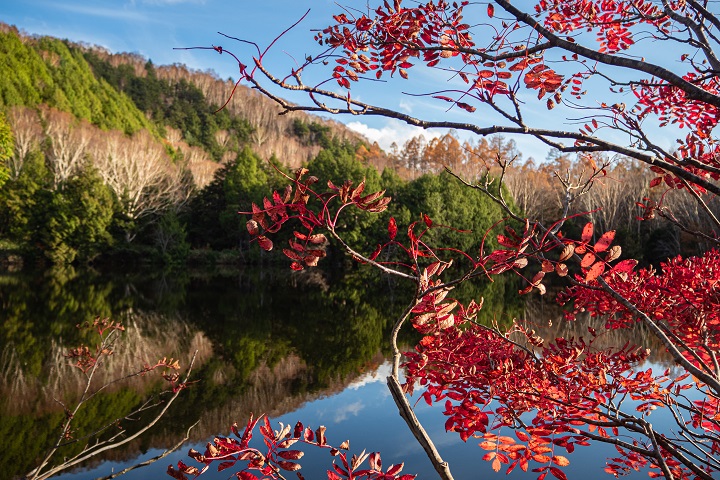 There are many beautiful stops along road 292. You can park and stroll on wooden elevated paths, visit caves and lakes and simply enjoy a fantastic autumn scenery.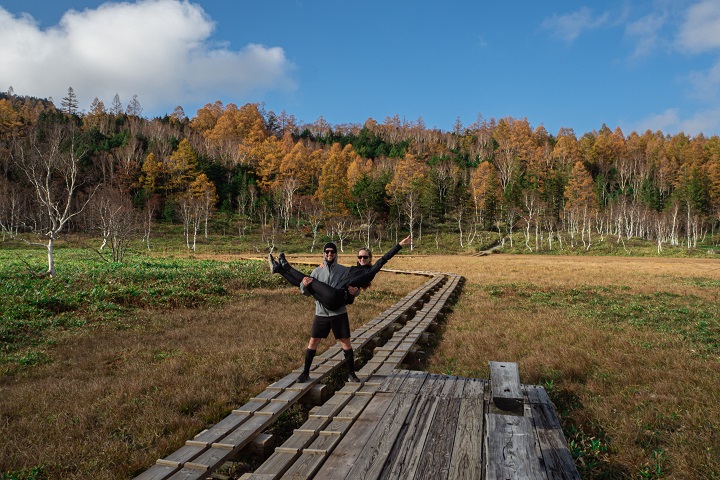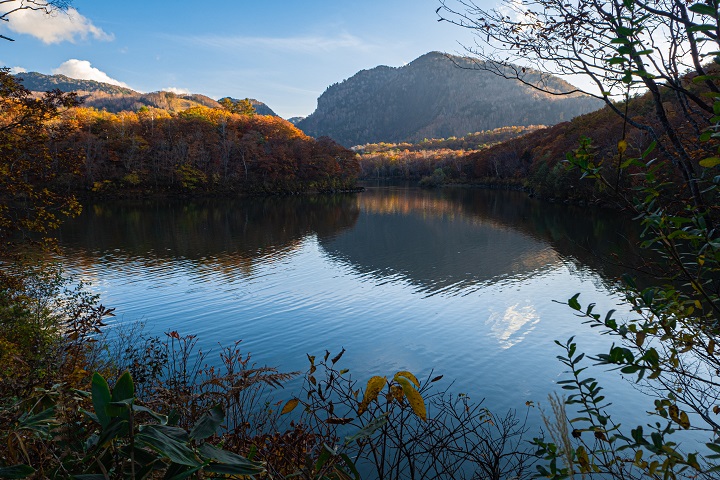 The hotel owner told us that road 292 is actually a famous cycling route because it was portrayed in a Japanese anime, which is why many cyclists are eager to come and tackle the challenge! For us, riding downhill was surely more pleasant than uphill. But there's no joy in life without struggle and painful effort usually yields the most rewarding outcomes. Shiga Kogen is a great proof of that.