Episode 35 Lake Suwa and Matsumoto

Zuzana & Michal Czech couple
― CYCLING ACROSS JAPAN ―
Episode 35
Lake Suwa and Matsumoto 
We knew Nagano would be difficult. But upfront, it was hard to imagine how difficult.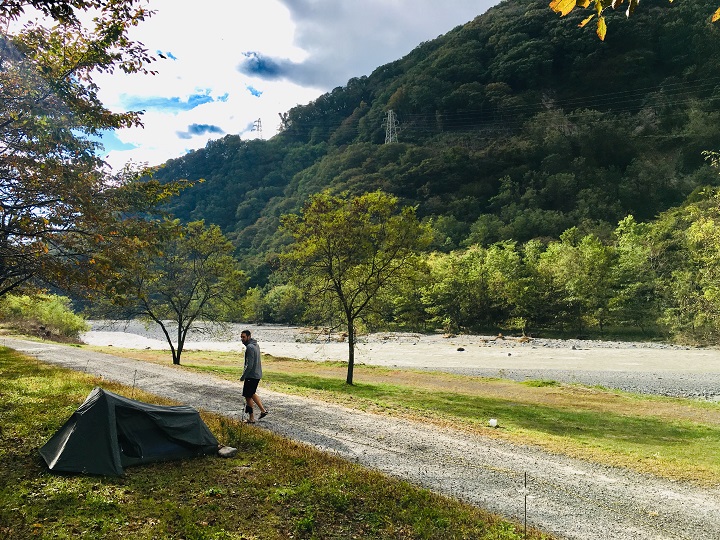 Our very first stop was the perfect Road Side Station Shinshu Tsutakijuku. What's rare about it is that there is an onsen right at the michi-no-eki! That's exactly what cyclists are looking for. We took a great outdoor bath and camped by the beautiful Kamanashi river.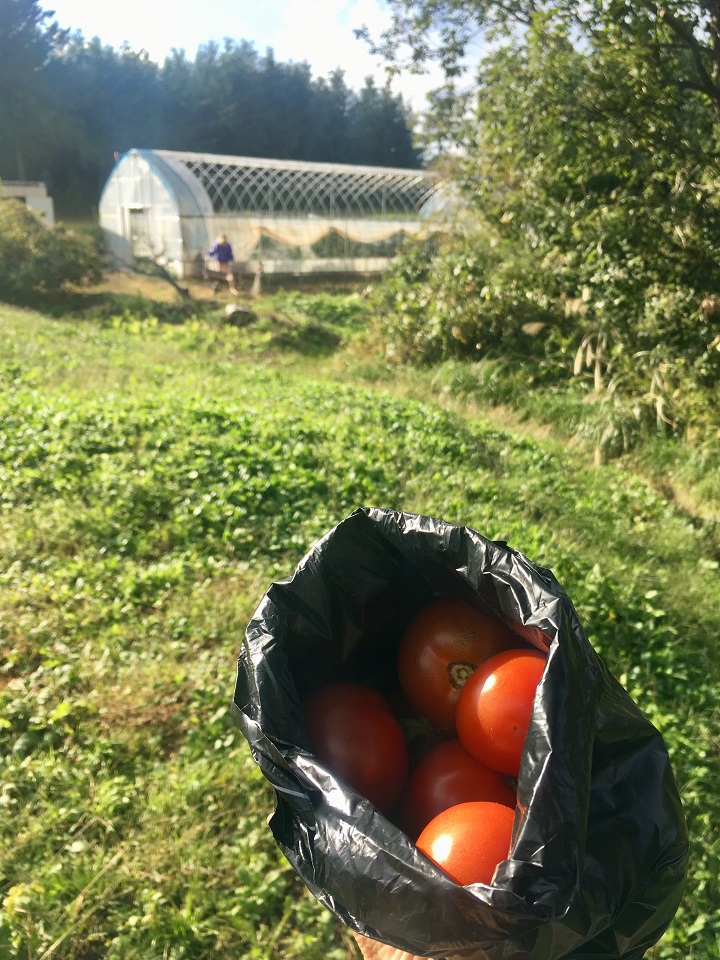 For lunch, we stopped on a meadow close to Fujimi. Two elderly farmers greeted us and brought us a bag full of freshly picked delicious tomatoes. What a treat!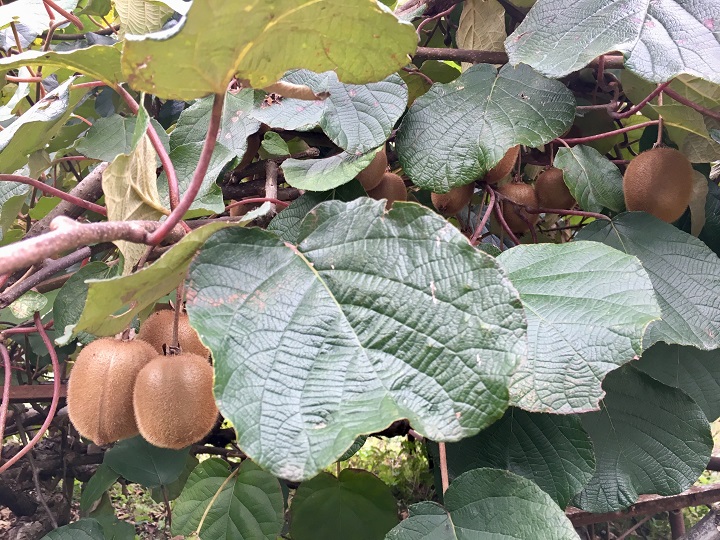 Later, while counting kilometres on road 20, we stopped to admire kiwis. They meant another premiere for us! We have never seen them grow before. There was a perhaps 90-year-old villager working by the kiwi trees. She was clearly struggling to pull out some old bush roots. To return all the goodness we receive, Michal got off his bicycle and helped the grandma clear the garden bed.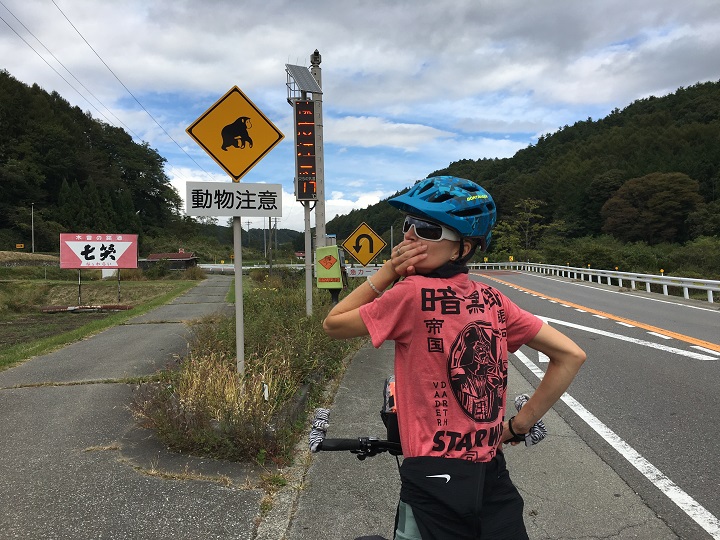 Another novelty in Nagano are monkeys. We're much happier to see these signs than the bear ones in Hokkaido.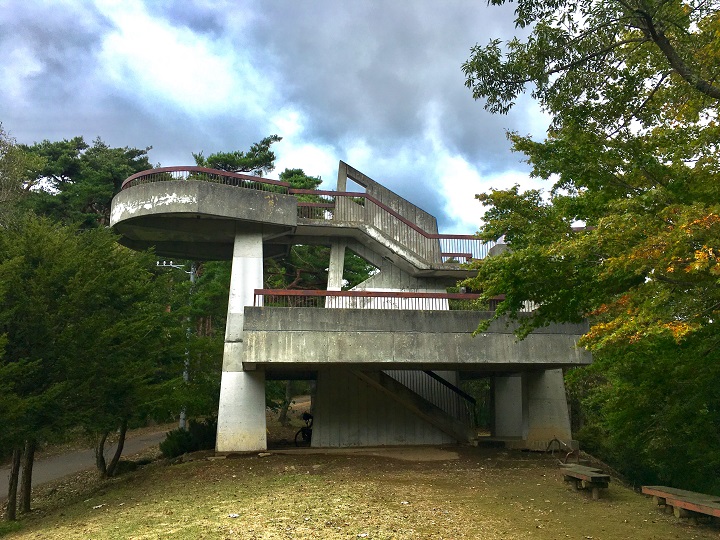 To come back to the difficulty of cycling in Nagano prefecture. We felt it all the previous days, but the climb from Lake Suwa shocked us. The lake itself is a paradise for cycling and jogging: a high-quality concrete path runs around the whole. However, roads that lead from the lake up North are no joy.
As a shortcut, our GPS proposed a small road leading to the Fujimidai Observation Deck. This path was so steep, neither of us could ride. We were hardly able to push the bicycles. The view of Lake Suwa from the deck took our pain away though, beautiful! Pity Mt Fuji was hiding in the clouds.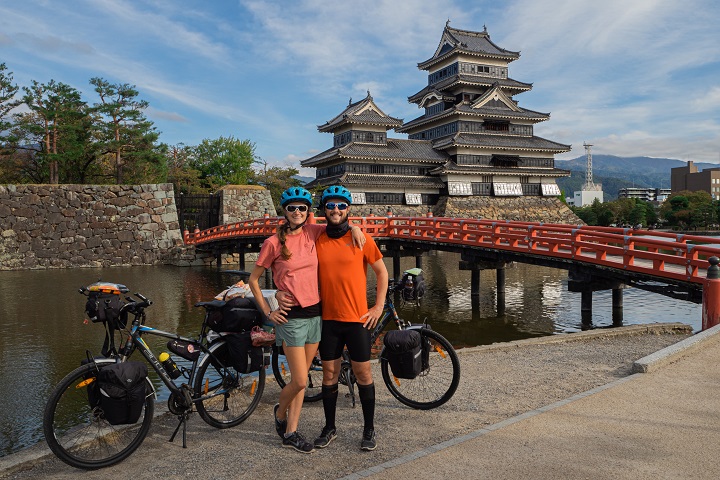 Matsumoto welcomed us with sunshine on the day we arrived. Its castle must be very famous as it was the only place in October where we saw other western tourists. And it was also the last day of cloudless skies…