Episode 34 Typhoon 19 and Yamanashi prefecture

Zuzana & Michal Czech couple
― CYCLING ACROSS JAPAN ―
Episode 34
Typhoon 19 and Yamanashi prefecture
"This hotel is not safe, we have cancelled your booking. Please go to the police station."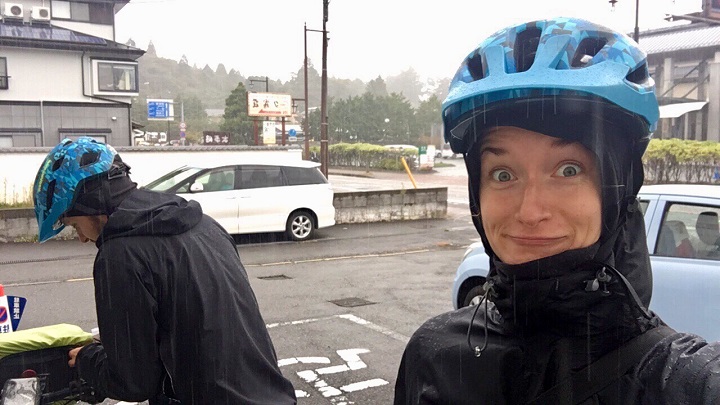 That's what the receptionist told us when we finally, after a very wet day, arrived to our accommodation. Nevertheless, a few desperate hours later, we were safe and dry in LiVEMAX Hotel in Numazu. We stayed for two nights and survived both Typhoon Hagibis and our first earthquake in relative peace.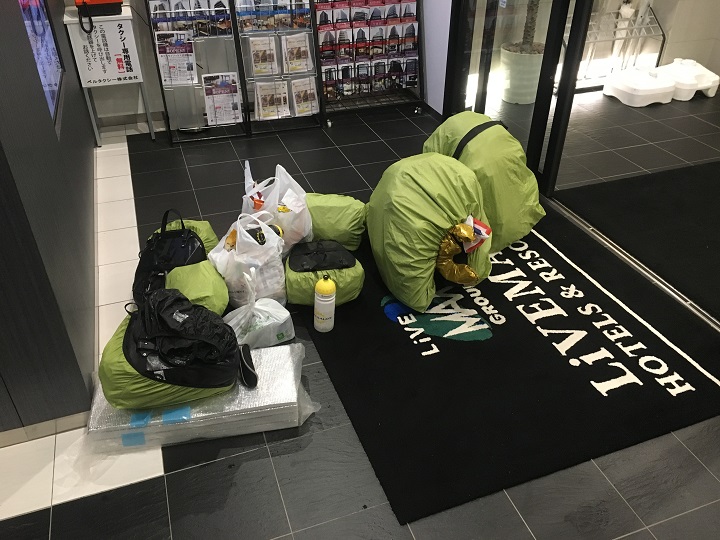 We took the above picture to explain one of the reasons we prefer camping to sleeping in hotels. Even if you've never cycletoured in your life, you can imagine how complicated and annoying it is to take all these paniers off the bicycle, carry them to the hotel room, unpack and pack again.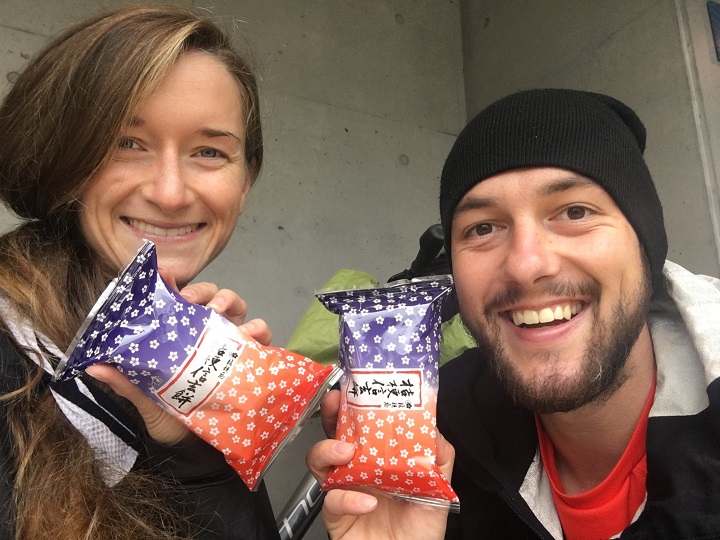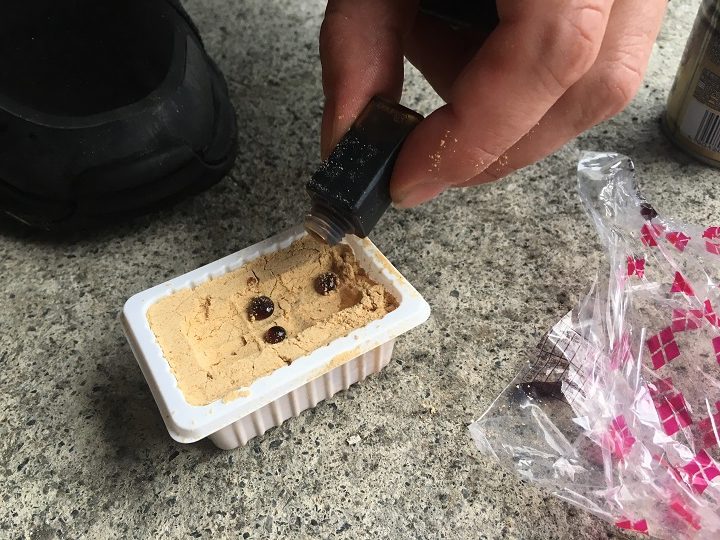 From Numazu, we followed the coast to Fuji town. It was an unbelievably sunny day and we saw no damage.
A friendly family, strangers at a michinoeki, kindly welcomed us in Yamanashi: they gave us sweets typical for the prefecture. Oishi!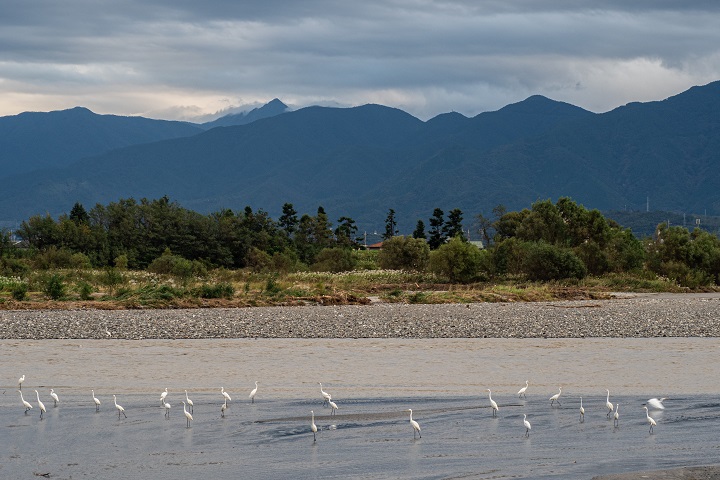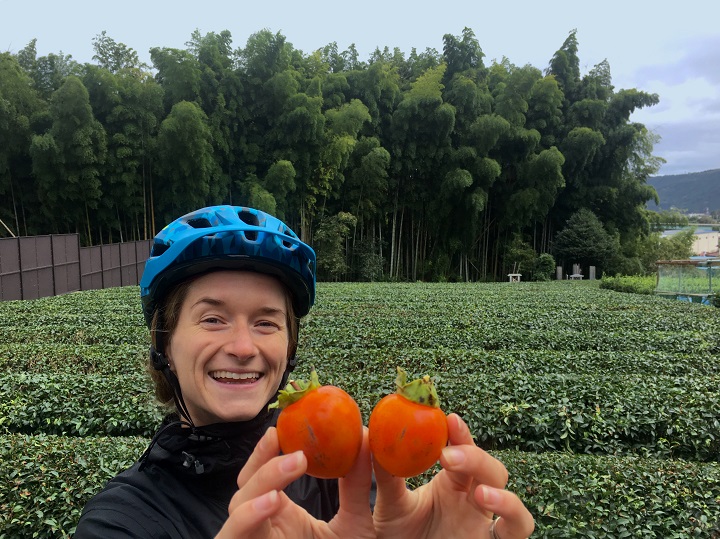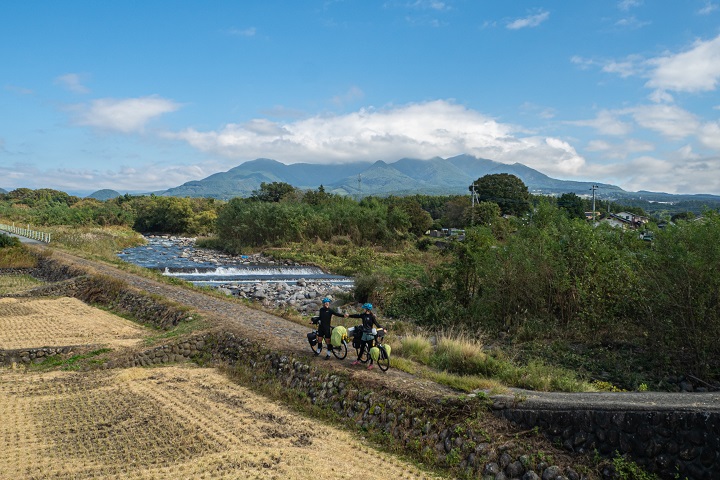 Cycling along the Fuji river, up road 10, was a scenic experience. The river is as grand as the Mount Fuji and evokes as much respect. Almost constant rain troubled us so we tried to find optimism in small pleasures. One of them were kaki fruits, which we saw growing for the first time in our lives. We could collect some fallen ones from wild trees along the road. Another premiere were tea plantations!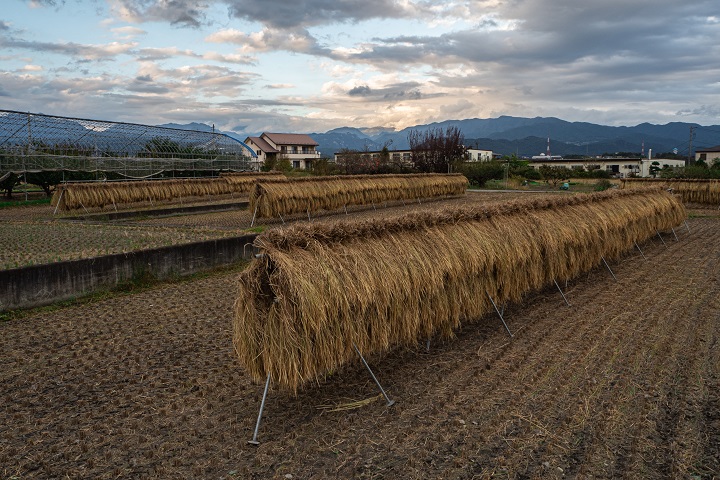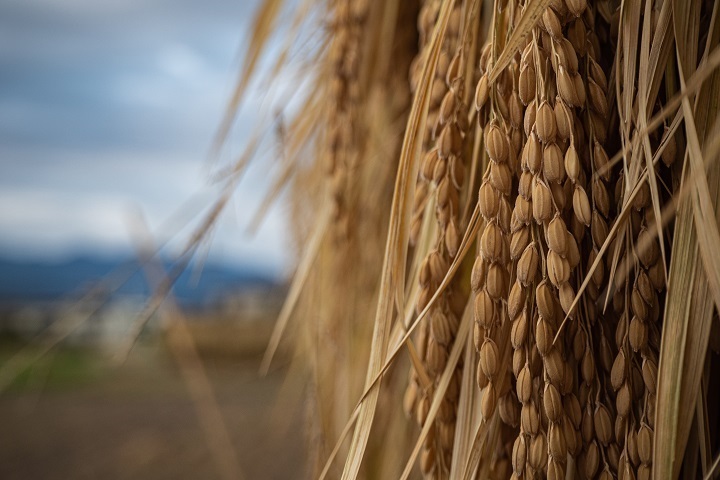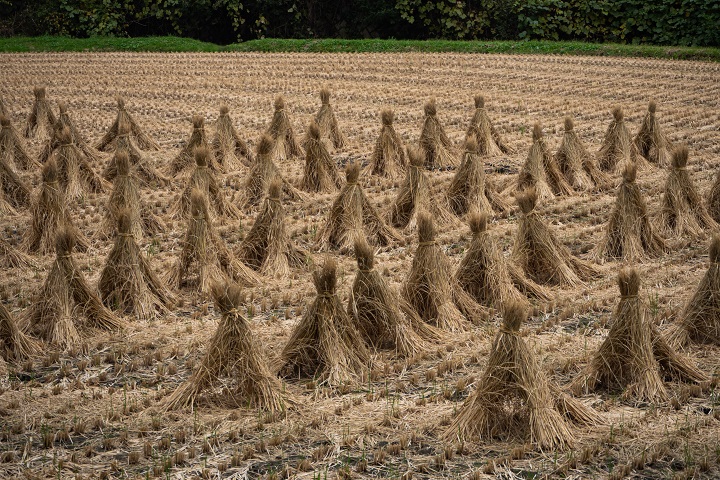 Autumn means we're also able to observe another phase of the rice cycle. From lively green fields in Hokkaido in summer, we're now experiencing harvest. Since rice is such an essential and dominant component of Japanese countryside, we're very much fascinated by how it dictates the circle of life here.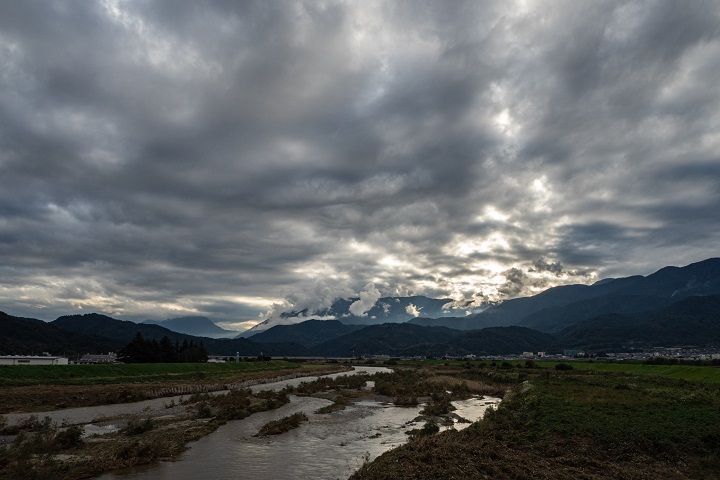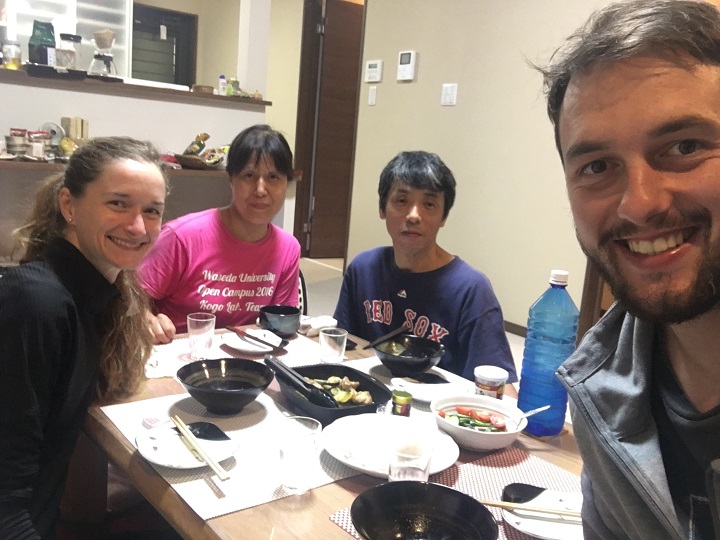 The most amazing thing happened to us in Tsumugi day spa in Iwama town. Zuzana met a fellow Waseda graduate, Seika Kato. When she found out we were looking for a place to pitch our tent, she and her husband Yoshimoto invited us to spend the night at their second home. We were absolutely blown away by their trust in us as strangers. We hope they visit us in Praha, too, so that we can return the favour and spend more quality time together!