Episode 33 Motohakone and Mount Fuji

Zuzana & Michal Czech couple
― CYCLING ACROSS JAPAN ―
Episode 32
Motohakone and Mount Fuji
Now this is what we call a tough climb!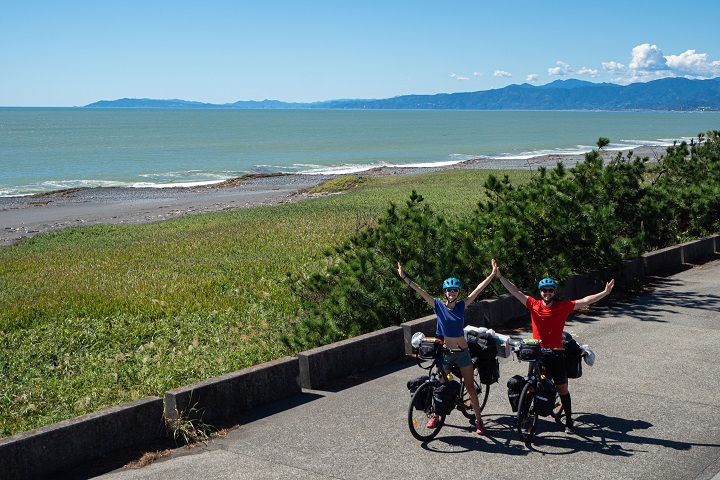 Road 732 from Odawara to Motohakone was one of our hardest courses in Japan. Going from sea level to some 850 metres of altitude in just around 15 km was painful 🙂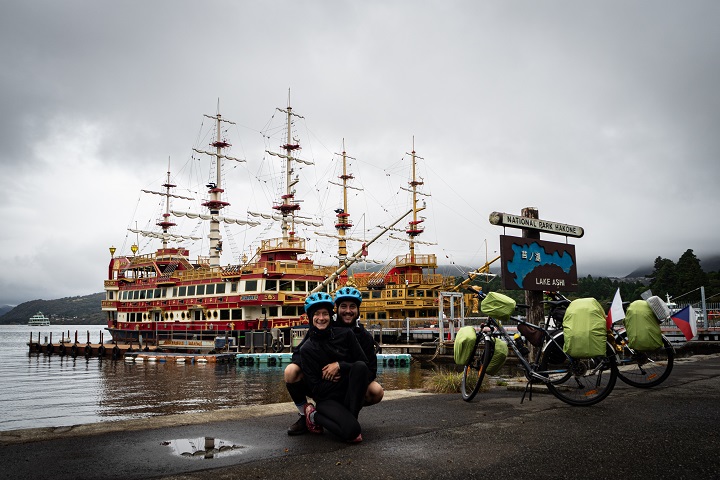 But! Motohakone is such a scenic spot – even in the rain (Typhoon 19 was approaching). We had seen many instagram pictures with the Peace Torii and were happy to have one of our own.  
Motohakone was important for us from a practical point of view, too. While in Urayasu, we had purchased brand new sleeping mats from Praha. On the very first night of cycling again, Michal's mat broke. We contacted Mochizuki Outdoor Tools, the Japanese distributor of the brand and were amazed by how quickly they handled our claim. We had a new mat waiting at the post office in Motohakone within 3 days! This is a perfect relief for foreign travellers in Japan. Thank you!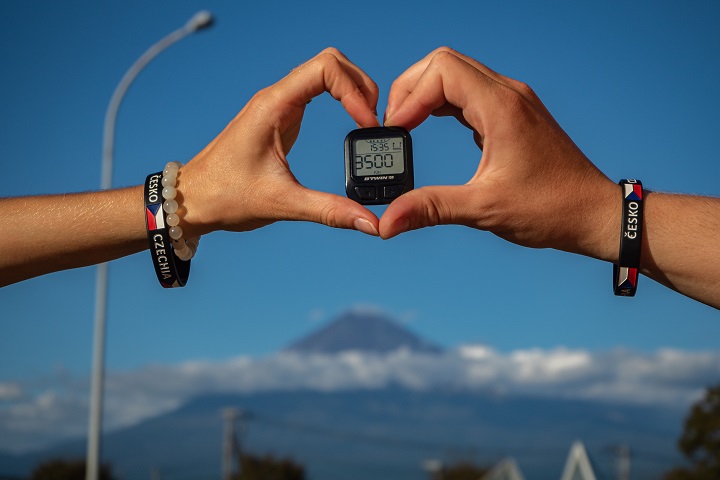 Sadly, the cloudy sky didn't let us enjoy a view of Mt Fuji in Motohakone. But we celebrated 3,500 km with the mountain from a different spot and remembered how we climb the spectacular volcano a few weeks ago (we got there by bus from Tokyo).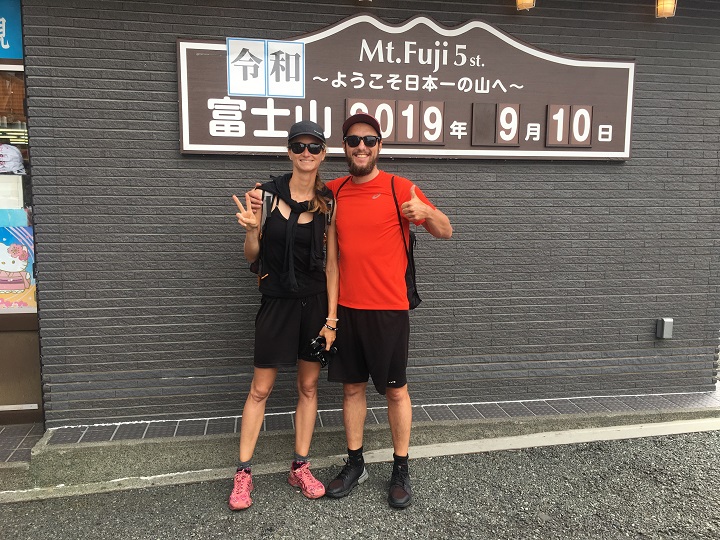 Here follows a series of pictures from the two-day hike without further comments. Zuzana conquered the peak for the second time already (despite the famous saying!) and said it gets more and more stunning every time!