Episode 32 The journey restarts! From Tokyo to Kanagawa

Zuzana & Michal Czech couple
― CYCLING ACROSS JAPAN ―
Episode 32
The journey restarts! From Tokyo to Kanagawa
We spend an amazing month with the Shibata family in Urayasu and around. With endless word of thanks, we had to hit the road again and continue our mission of cycling across Japan!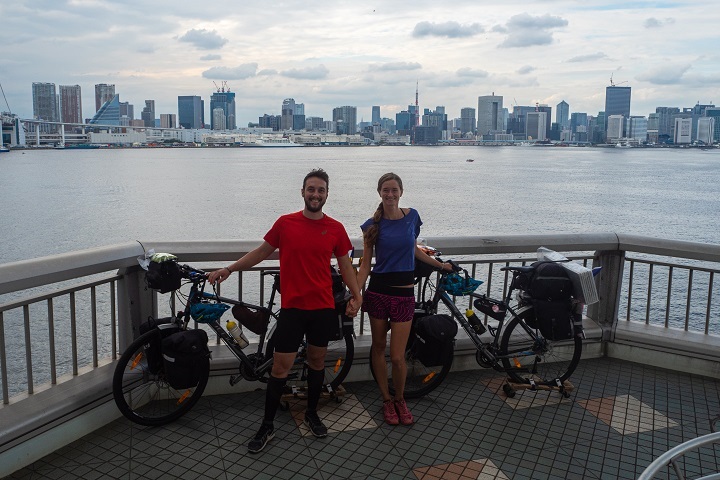 Riding through the city was luckily less complicated than we feared. We did get stuck a few times, especially because huge systems of bridges in Tokyo have only limited cycling/pedestrian paths. But overall it was fun. We especially liked the views from the Rainbow Bridge.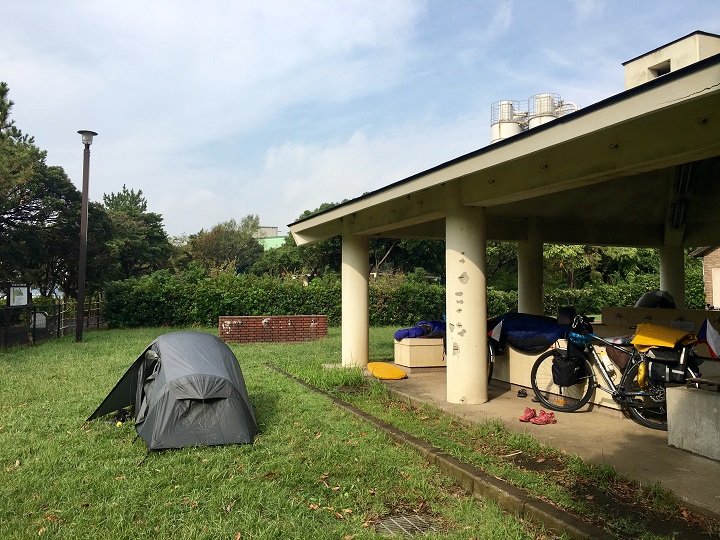 For our first night of camping again, we found a campsite in Jonanjima Seaside Park, just across the river from Haneda airport. We had never seen planes land and take off from so close up, spectacular! It's not a quiet environment for sleeping though 🙂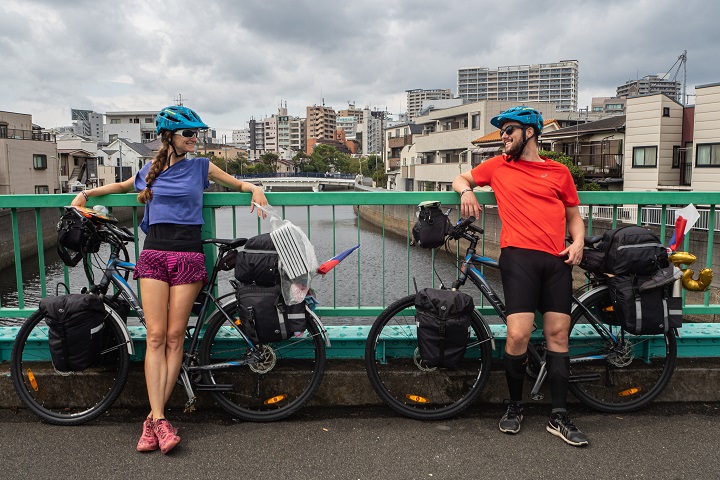 The next day, we were amazed by the streets of Kawasaki. The city's layout is super organic and kind of chaotic compared to Tokyo's right-angled system. Navigation was therefore more challenging but nevermind! Kawasaki reminded us of our visit to Vietnam in some aspects, we liked it for a change. The atmosphere there is really different from any other city we rode through in Japan.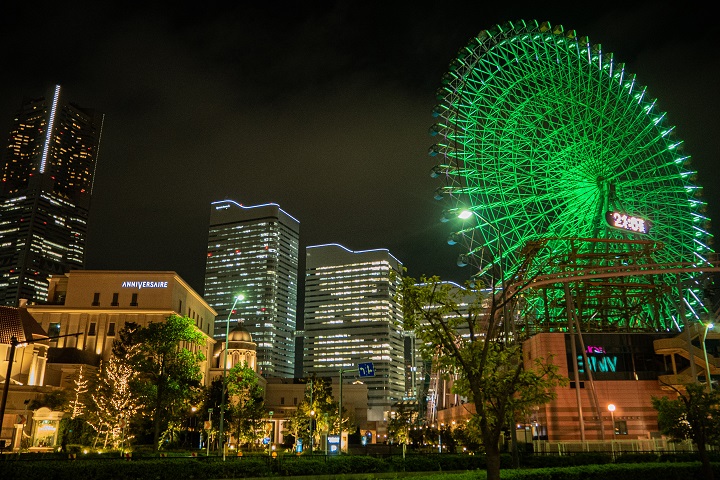 To make more comparisons, Yokohama made us remember Singapore. The city centre is particularly pleasant at night: their huge ferris wheel shines all colours and the modern skyscrapers look very elegant and luxurious when lit-up.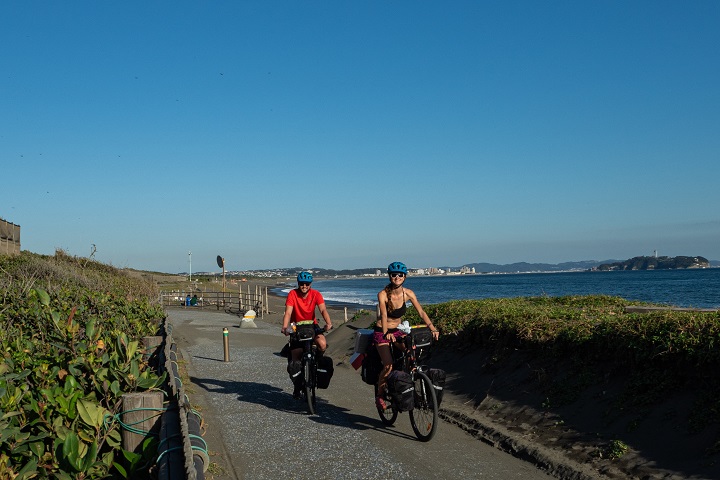 It took us 3 days of riding to escape the concrete jungle of the wider Tokyo area. Finally we arrived to the coast and ate lunch at the Enoshima island. We skipped Kamakura this time because we had already visited it with Michal's parents. It was lovely: our strongest memory is of feeding wild pond turtles!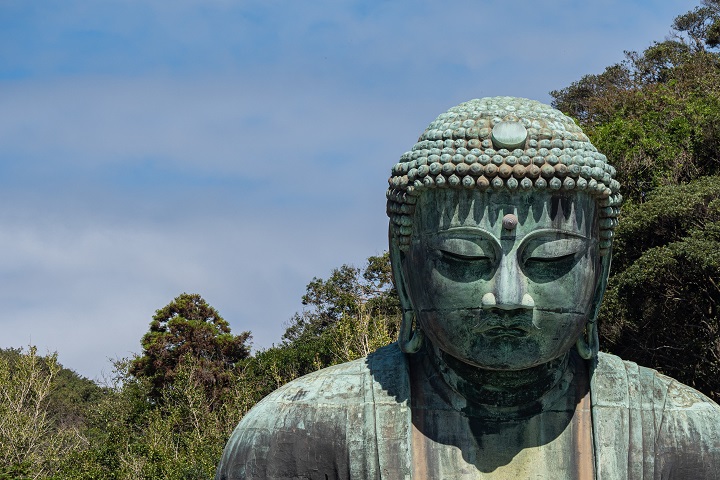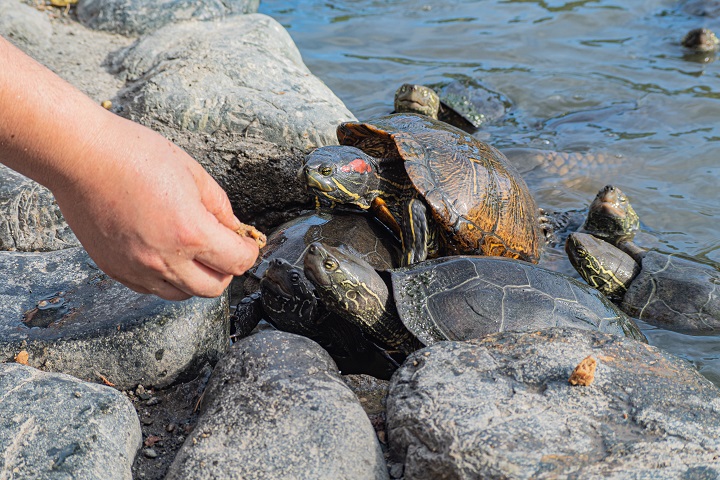 A wonderful cycling road then follows the ocean westwards, all the way to the Yanagishima camping ground. How happy was Michal to bump into the Kugenuma Kaigan Skatepark on the way! We spent two great hours there: Michal had fun riding and we both admired how talented local kids are!