Episode 31 Sharakukan – a great kimono experience

Zuzana & Michal Czech couple
― CYCLING ACROSS JAPAN ―
Episode 31
Sharakukan – a great kimono experience
Thanks to a kind invitation of the IHCSA, we were able to spend a unique afternoon in Kisarazu. Namely in the Sharakukan, a studio which offers kimono wearing experience, Japanese photo shootings and a tea ceremony practice.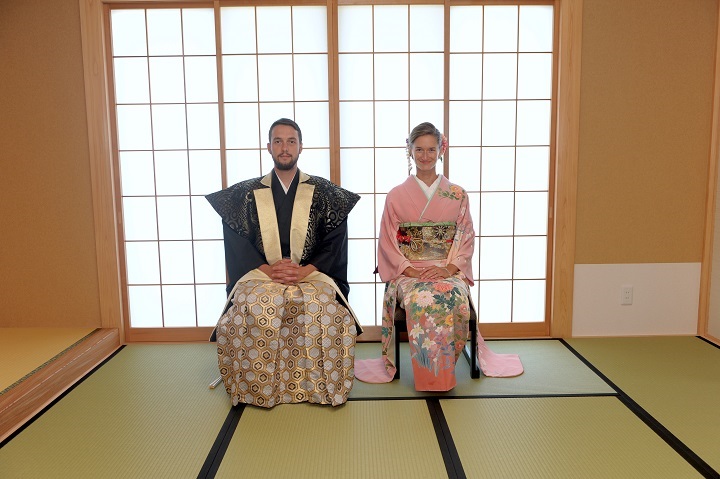 We were personally welcomed by the owner of Sharakukan, Mr. Noguchi Yoshinobu. Their selection of kimonos is so wide and beautiful that we found it difficult to pick just one!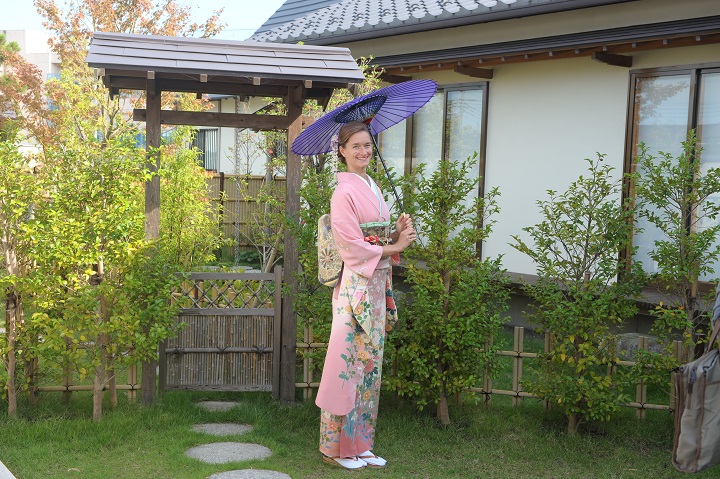 Already the process of getting dressed in kimonos is a unique experience. We had 3 professional ladies take care of us. Especially Zuzana's kimono was so complicated that it must be impossible for laypersons to manage! Her hairstyle was also lovely, Michal was very happy to see his wife dressed up so charmingly!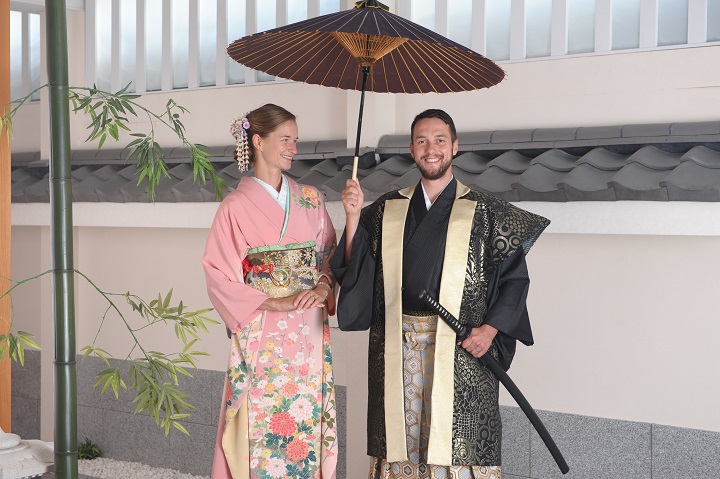 First we took some pictures outside a traditional Japanase house. Later the set changed to a wedding hall and also a staged samurai street. It was fun to switch scenes and try different accessories! Michal loved the samurai sword.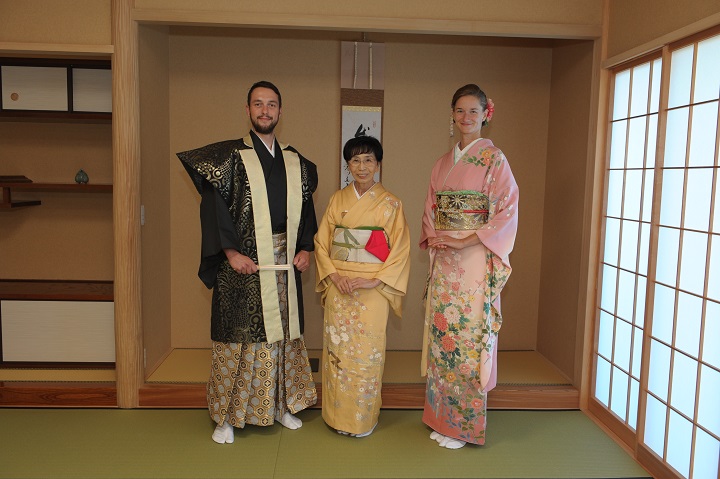 Our favourite time was during the tea ceremony. A highly skilled tea master first did the ceremony for us. Later, we could try ourselves. There was something very special and intimate about serving tea to each other in this ritual way.
Everyone at Sharakukan was very friendly and welcoming. We were delighted to get a chance to feel so Japanese for a few hours! Thank you for the opportunity and the pictures, that we'll keep all our lives as memories.