Episode 28 One World Surf Shop: a stop in Ichinomiya

Zuzana & Michal Czech couple
― CYCLING ACROSS JAPAN ―
Episode 28
One World Surf Shop: a stop in Ichinomiya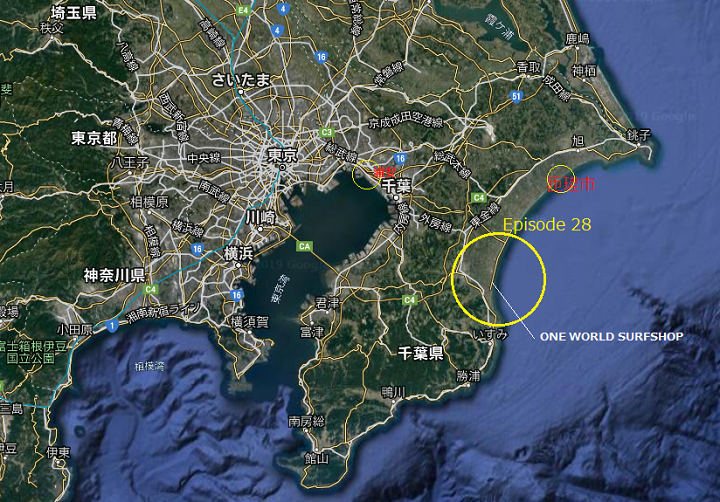 Coming south towards Tokyo, there are fewer and fewer campsites. Our adventurous travelling isn't as easy as on Hokkaido. Luckily we found a nice room on Airbnb in Sousa, where we recovered for three nights. The first part of our journey was coming to an end, so fatigue had built up.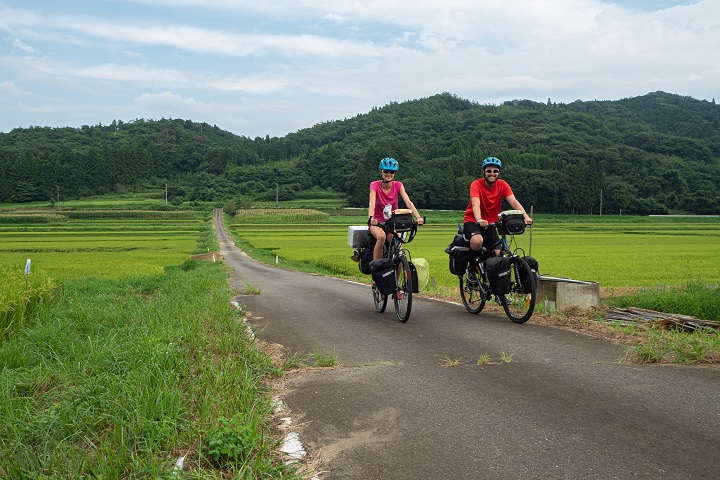 As you know by now, Michal isn't a fan of cycling. He had been looking forward to doing different sports all summer. Surfing was highest on our radar, because Czechia doesn't have any sea so it's a rare possibility for us. We read that Kujukuri beach was supposed to be a famous surfing spot in Japan. However, we couldn't find any blog posts or online recommendations for where exactly to go. So Zuzana simply picked one surf shop on Google Maps in the Ichinomiya area.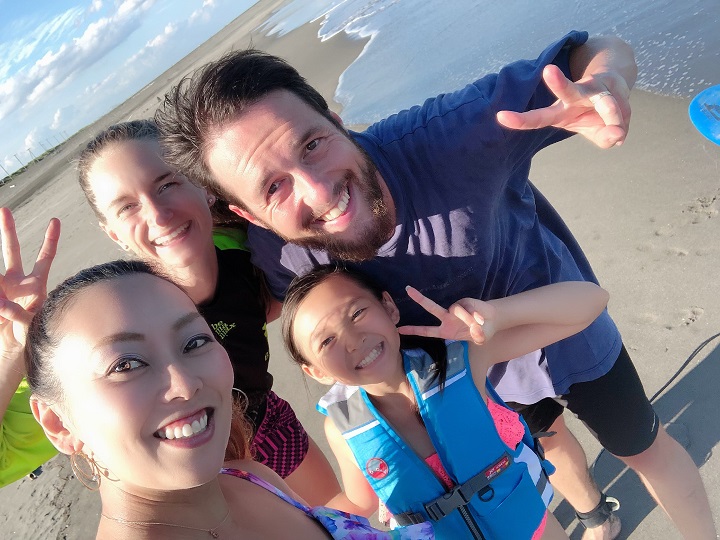 Erika and Erena Shibata, Zuzana's Japanese host mum and her daughter, met us at the One World surf shop. It was great to reunite after three months! Michal invited the girls to spend one night in our adventurous style. Both of them camped for the first time in their lives. It was very funny! Erena later said that it was cool, but once was enough 😀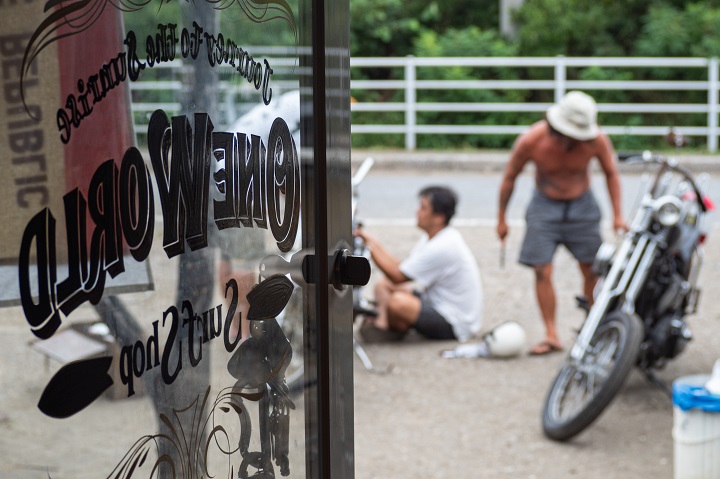 We spent the weekend together, practising our surfing skills. The shop's owner, Hiro Hamano, is the kindest buddy on the coast! He gave the girls a private lesson and he kept helping all of us. Surfing is one of those sports that look very easy but it's very hard actually!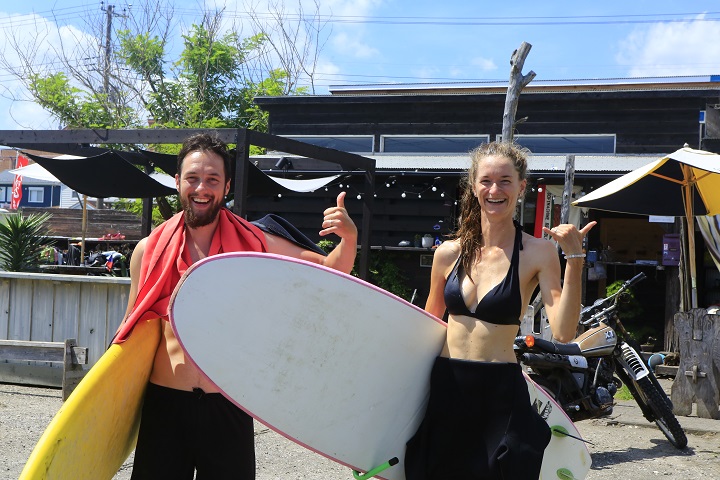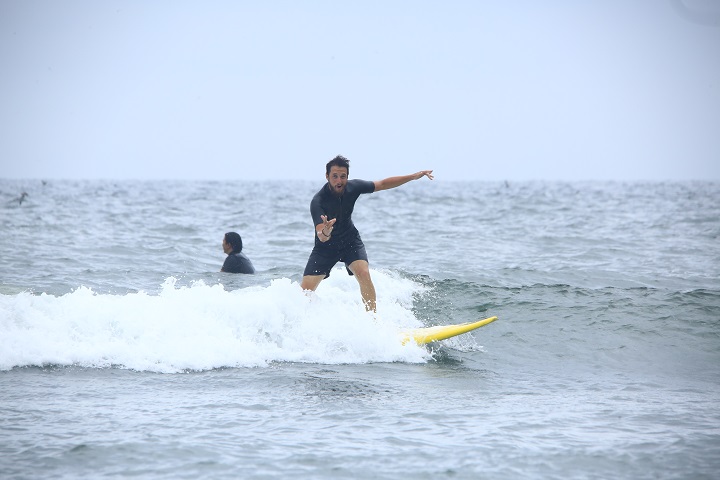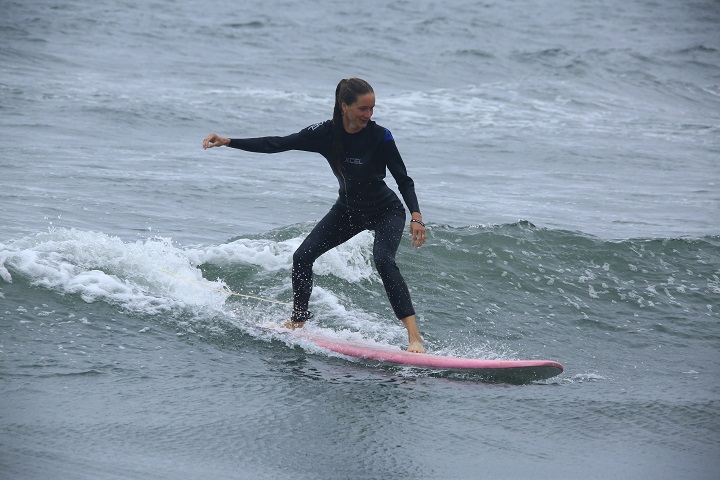 Me and Michal spent another four nights at One World, sleeping under the stars and enjoying a perfectly relaxed ambience. We were getting better and better every day. We still have much to improve though, so we hope to come back and learn more!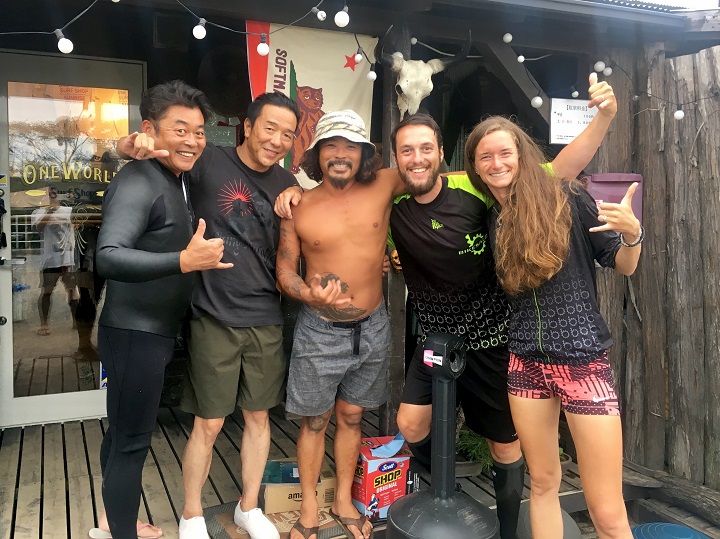 Ichinomiya is where the surfing Olympics of 2020 will take place. It was an honour to ride waves that professionals will compete on next year!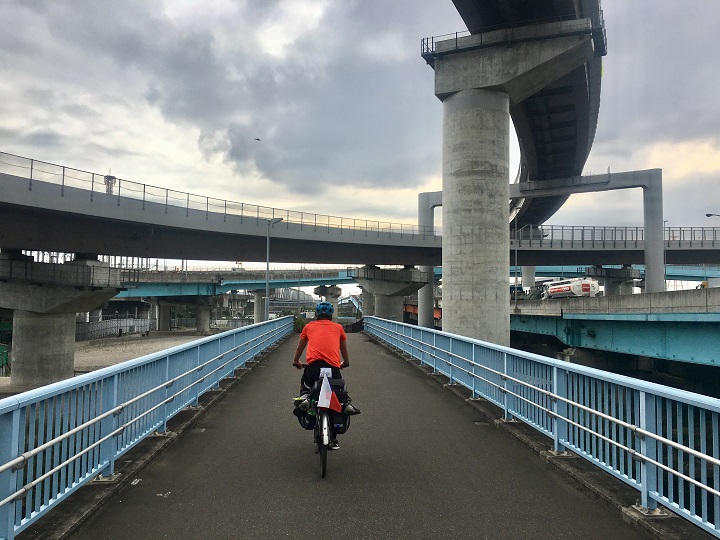 Cycling across Chiba city was easier than we feared. Even though the whole Tokyo Bay coast is very urbanized, the traffic wasn't too bad. On our way home to Urayasu, we could follow a clearly signposted cycling path.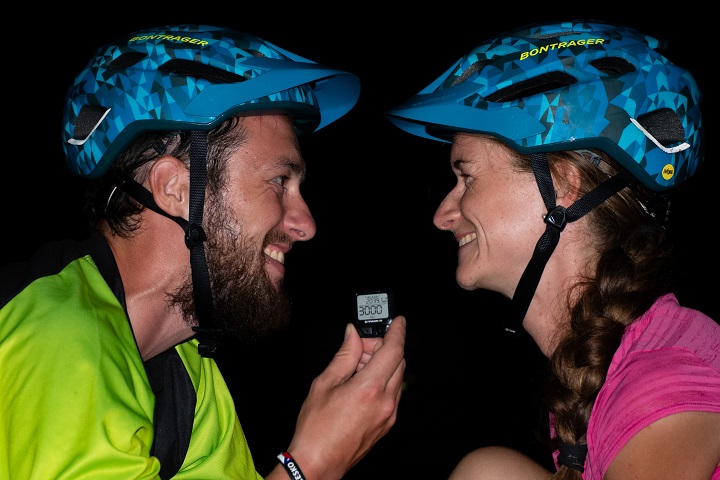 We also celebrated 3,000 km on the road! To be honest, we were looking forward to a break. Michal's parents were on the way to Japan for a visit, so we had 3 weeks of no cycling ahead of us.