Episode 27 Fukuroda Falls and Hitachiomiya michi-no-eki

Zuzana & Michal Czech couple
― CYCLING ACROSS JAPAN ―
Episode 27
Fukuroda Falls and Hitachiomiya michi-no-eki
Even though Fukushima is one of Zuzana's favourite prefectures, we whizzed through it this time. Hopefully we'll return to Aizu-wakamatsu and the Mt. Bandai area another time, when it's not so hot! But we at least have a wonderful cycling route to recommend: once again it follows the Abukuma river, this time from Koriyama to Takiyama. Then you can join the relatively quiet and absolutely picturesque road 118 all the way to Mito. You'll pass two fantastic touristic spots, both located already in the Ibaraki prefecture.
The first one is one of Japan's top 3 waterfalls, Fukuroda. This incredibly tall cascade of waterfalls can only be fully appreciated from a special observation deck. What's funny is that once you pay the entrance fee, you are admitted to a system of tunnels which lead to three levels of observation decks, the top ones are even served by an elevator inside the mountain!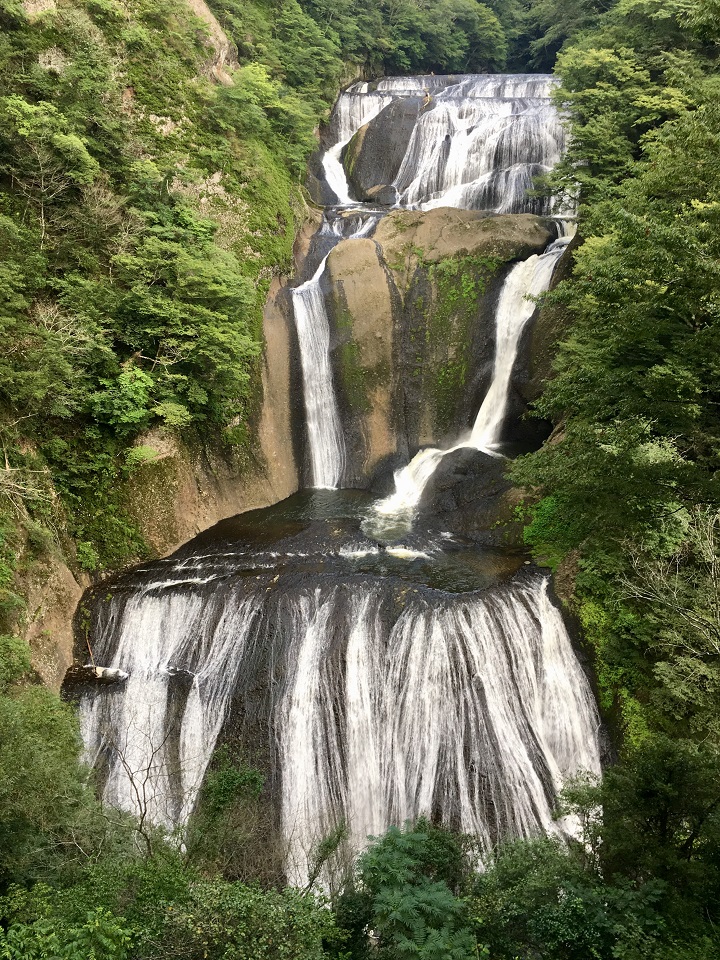 The second stop which you'll probably never find in tourist guides is the roadside station at Hitachiomiya. We arrived there after dark thinking it would just serve as a place to sleep. But it turned out to be a wonderful day spot full of delicious food, kind people and also a bathing location in summer.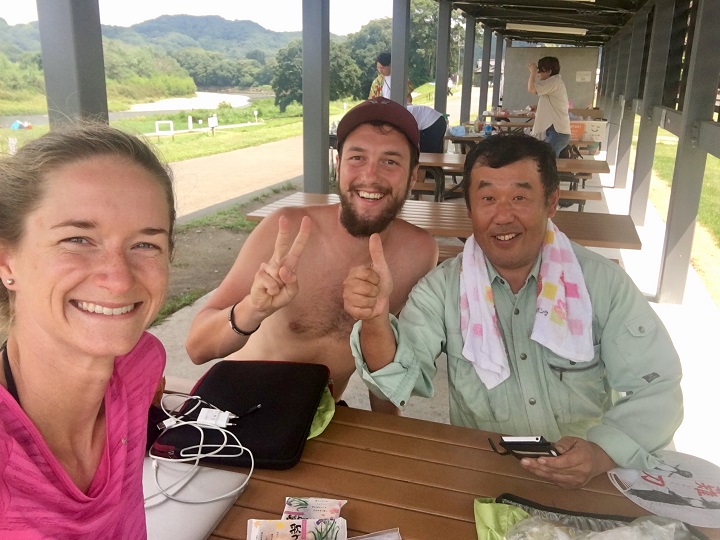 The michi-no-eki manager, Mr. Tetsuo Hirayama, greeted us in the morning and started a casual conversation with us. After finding out about our cycling-across-Japan honeymoon, he told all his staff and suddenly we were receiving wedding gifts of food from a dozen of them!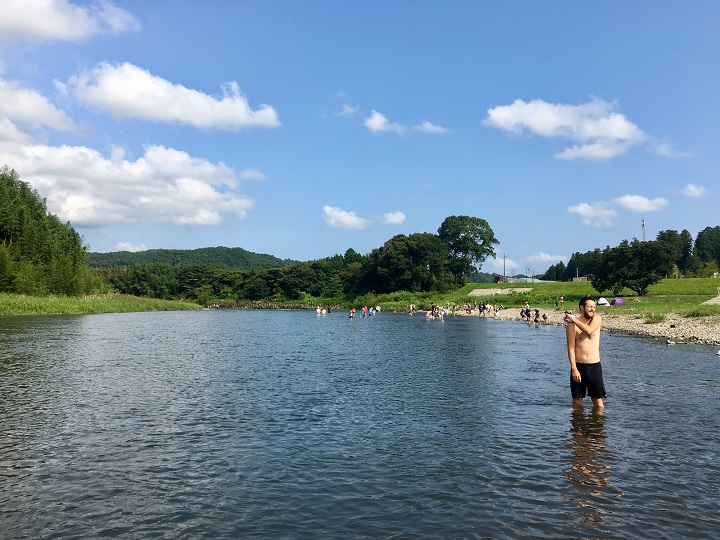 The weather was so nice that we couldn't resist the temptation of a cold swim. River Kuji is shallow and rocky, so it's perfect for a proper foot massage!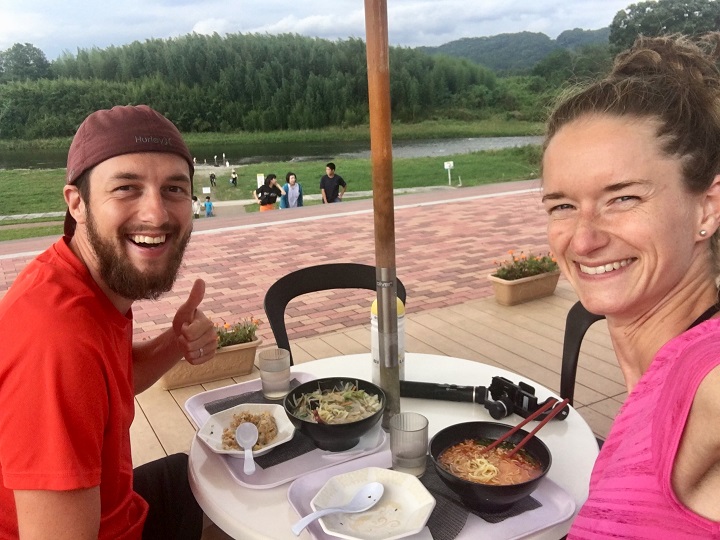 This was one of the very few places in Japan where we saw a beach by a river, we had hoped to cool down more often. Especially because the rivers here are so clean! But it seems Japanese are not fans of river bathing 🙂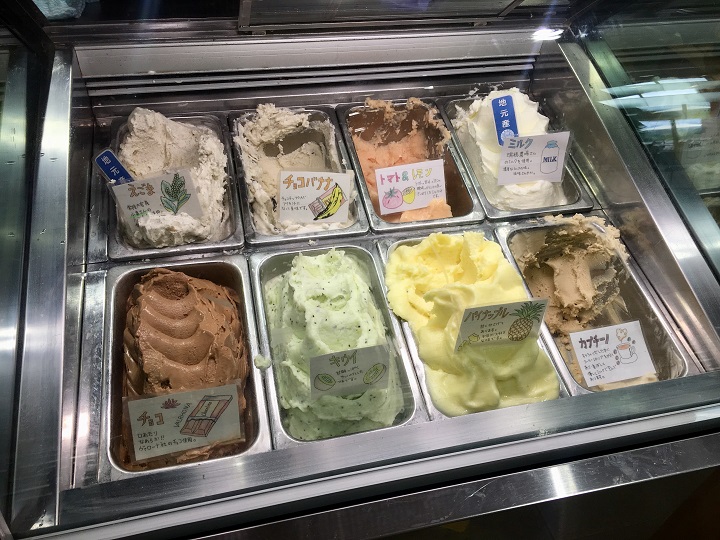 Before our departure to the next destination, we enjoyed delicious ramen and a special wild sesame ice cream made by miss Rina Okayama.