Episode 24 Tazawako and Obon

Zuzana & Michal Czech couple
― CYCLING ACROSS JAPAN ―
Episode 24
Tazawako and Obon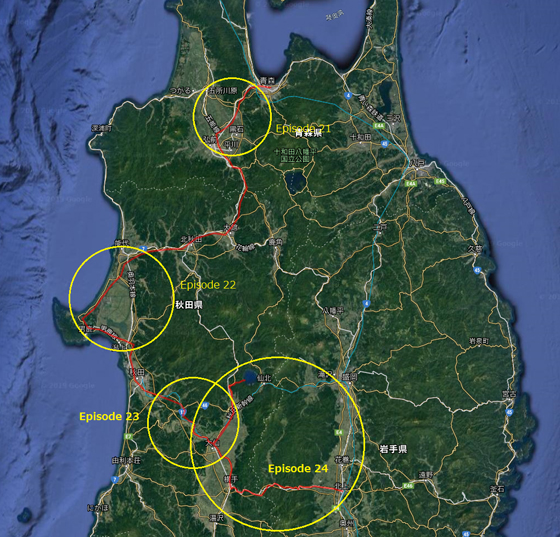 Did you know that the deepest lake in Japan has a depth of 423 m? The water in Tazawako is so clear that you can at least see a few metres through. We arrived there around sunset, just in time to appreciate the last sunbeams reflecting on the Statue of Tatsuko.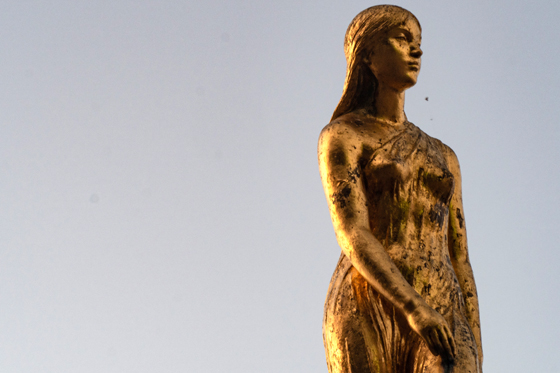 According to legends, Tatsuko was a poor village girl who prayed to become beautiful. One day, the gods instructed her to go drink out of a special mountain spring. So she did: but because she wasn't humble and drank too much, she turned into a dragon and became a guardian of the lake. That's at least how we understood the story from another visitor 🙂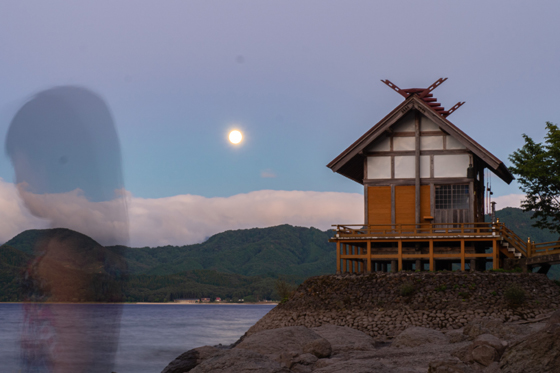 The next morning was supposed to be the hottest day on our journey so far. Temperatures rose to 37°C, a number quite incompatible with riding. Luckily, Tazawako was such an amazing place that we easily spent the whole day there – working, relaxing, eating, and… swimming!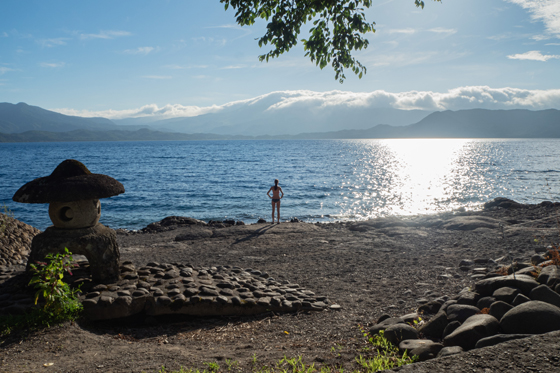 None of the other visitors went into the lake, so we were a bit of an attraction. But it was extremely refreshing and we would recommend a swim to everyone there 🙂 You can enter the water either freely around the Kansagu shrine, or pay a small (300 yen) fee to the Rose Park hotel and day camp at  their premises – they provide a nice grassy beach and steady access to the lake.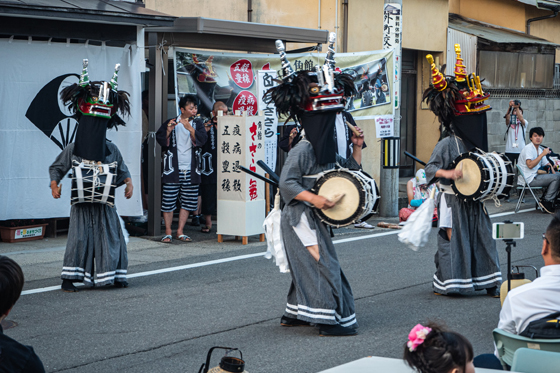 Once the worst heat wave passed, we waved goodbye to Tazawako and headed to Yokote. We rode through Kakunodate again and bumped into the final festivities of Obon! We were lucky to observe an obon dance accompanied by flute music. The masks of the dancers looked enchanting. In Czechia, we also have a holiday for the dead, but it just means people visit graves of their ancestors. So we appreciated how elaborate Obon is.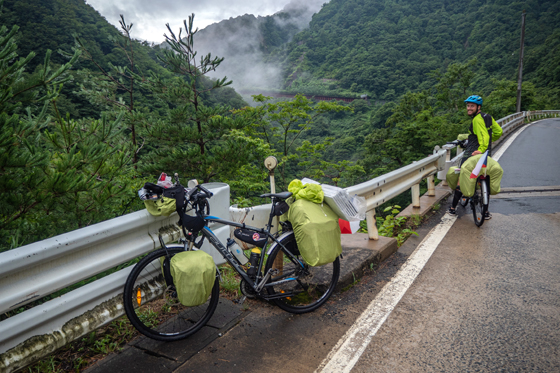 The following day was devoted to crossing the mountains. Our friend from Okkope, Ken, recommended road 107 as the easiest option within Tohoku. It was indeed a relatively painless course. The only nuisance was heavy rain brought by Krosa. But we didn't mind getting wet as we were grateful that none of the dangers of this typhoon affected us.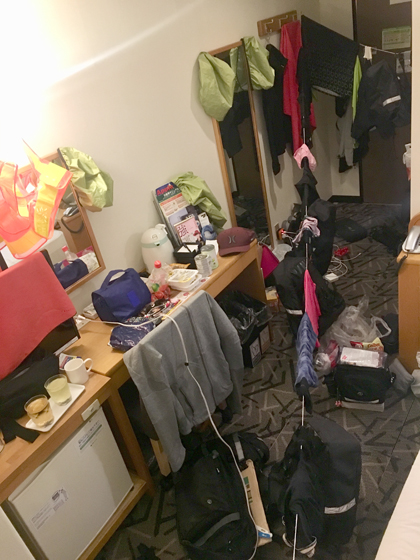 Soaked and worried about our laptops getting wet, we decided to stay in a hotel instead of camping in Kitakami. Luckily we could book in advance online during a break at a michi-no-eki, where we enjoyed a fabulous apple ice cream. I'm afraid that if we just turned up to a reception, water dripping from our whole bodies, and with a dozen of dirty bicycle panniers, no hotelier would like to accommodate us 😀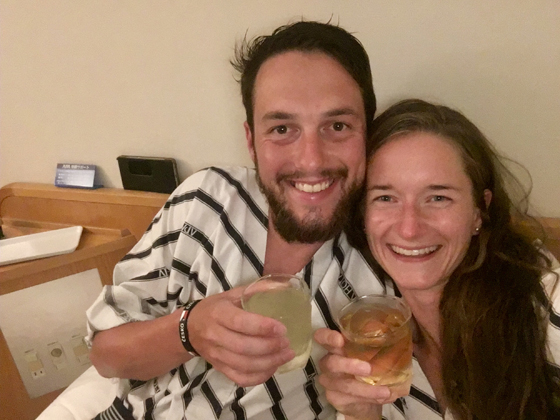 This is how we had to hack our tiny hotel room in order to try to dry everything! It was like a ninja labyrinth, hehe. Nevertheless, it was a comforting relief to be safe and dry under a roof for at least a night. Oyasumi!