Episode 23 Daisen and Kakunodate

Zuzana & Michal Czech couple
― CYCLING ACROSS JAPAN ―
Episode 23
Daisen and Kakunodate
Originally, we wanted to continue our journey from Akita City along the coast to Sado Island for the Earth Celebration festival. But when we realized we can't make it in time, we shifted our route towards the mountains to explore a preserved samurai town and swim in a famous lake.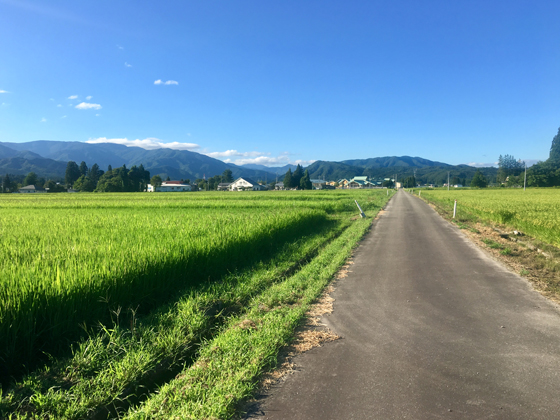 The michi-no-eki in Daisen was where we wanted to spend the night. But due to lack of grass, we had to look for a different spot to pitch our tent. Already after dark, Zuzana noticed a small parking area between houses, which had a nice lawn and a "Welcome" sign at the entrance. So we gave it a try.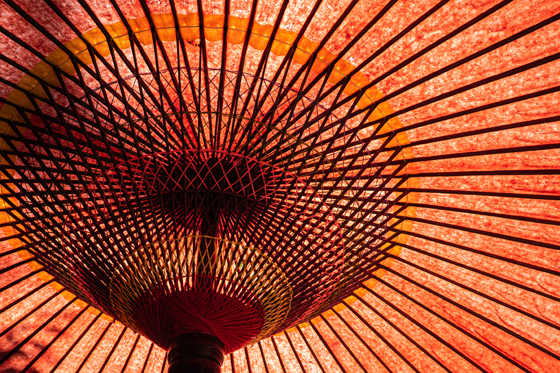 Early morning, one of the neighbours spotted us and his face showed a mixture on confused, amused and concerned feelings. We greeted him and apologized for being there. Once he learnt about our honeymoon journey, he got very excited and told his wife, who brought us amazing home-made onigiri and ion drinks. The gentleman explained to us that we are on private property belonging to his neighbour, Hajime.
Well, instead of asking us to leave his garden, Hajime san brought us more breakfast and invited us to his home to take a shower. Once we were clean, we sat down with his wife and mother, Mami and Setsuko, to enjoy edamame beans and nashi. It was the first time strangers in Japan invited us to their home and we were very happy and surprised about it! Thank you!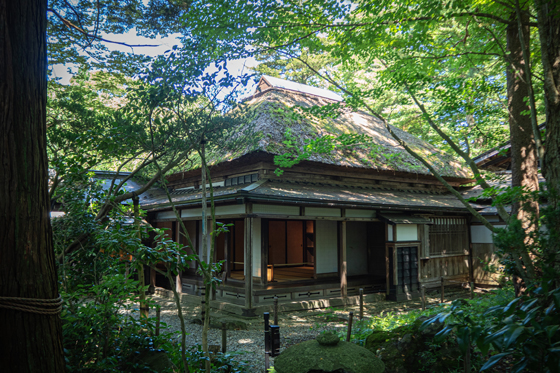 Kakunodate was already full of other tourists when we arrived. The weather was so hot that we were glad to hide away from the sun in one of the samurai residences. Aoyagi Manor offers a wide range of buildings and objects for visitors to admire.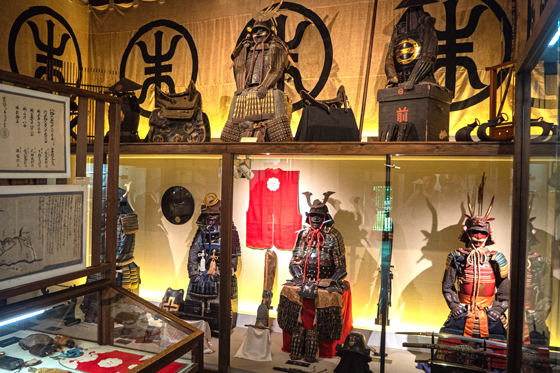 For us, the most interesting exhibition was that with samurai armour because it's completely different from that of European guards. We were also given a chance to weigh a very heavy samurai sword! The museum also educated us about the caste system, where samurai were free to kill members of lower castes if they showed disrespect.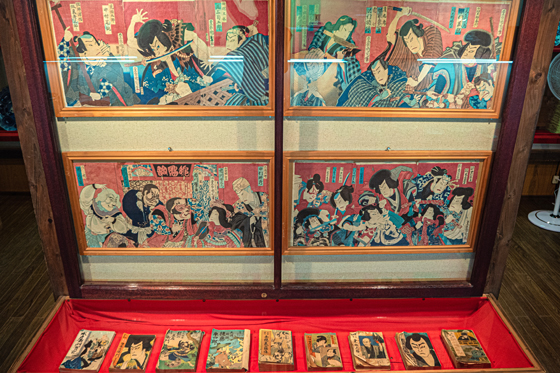 We also learnt that only samurai were allowed to build gates in front of their residences and it's these gates that even today differentiate the samurai district from merchants' and other areas within Kakunodate. Inspired from all this historical heritage, we set off to Tazawako, a little mountainous paradise. But more about that next time!