Episode 20 Aomori and Nebuta Matsuri

Zuzana & Michal Czech couple
― CYCLING ACROSS JAPAN ―
Episode 20
Aomori and Nebuta Matsuri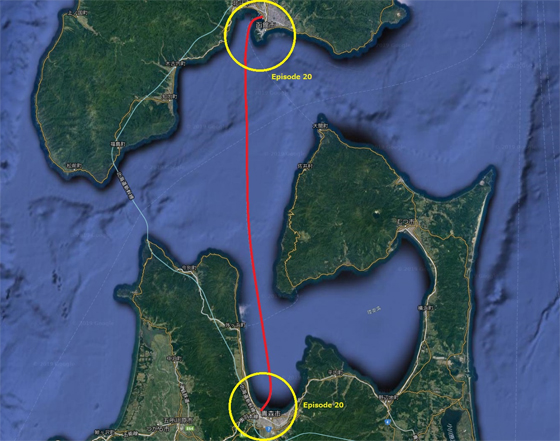 On Sunday, 4th August 2019 at 17:10, after visiting the instructive Museum of Northern Peoples in Hakodate, we waved goodbye to the magnificent lands of Hokkaido. A comfortable ferry took 2.5 hrs to transfer us to a whole new chapter of our Japanese adventure: the biggest island of them all, Honshu.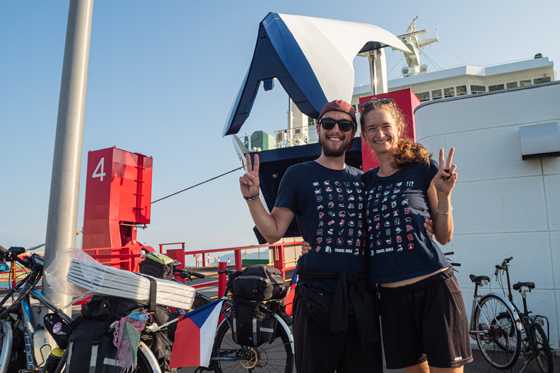 Conveniently, a temporary festival campsite was located just outside the ferry terminal. We were quite amazed by the vast sea of tents there. A few young local cyclists soon approached us and we started chatting. It turned out they are doing something similar like us – they quit their jobs and are touring Japan! We were building out tent during the conversation and crack! One of our poles broke. One of our new friends, Kakeru, immediately offered his repair pole. What a saviour!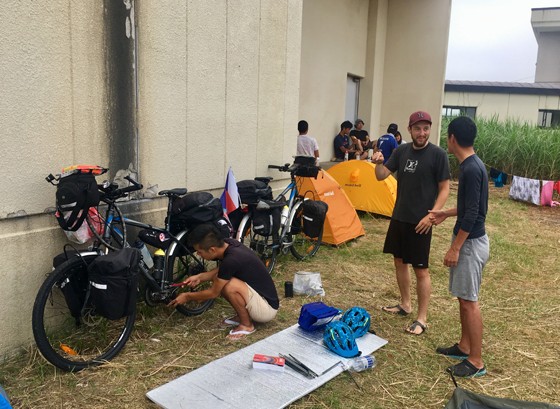 The next morning, Kakeru and another camping buddy, Naoya, offered to go with us to town to buy our own repair pole. You see, many things that would appear easy are very complicated in Japan without the knowledge of Japanese. Simply going to a shop, showing exactly what product we need and getting it is, for some reason, beyond our capabilities. That's how different nations can be: it's like a clash of direct and indirect cultures, communication just freezes somewhere in the middle 🙂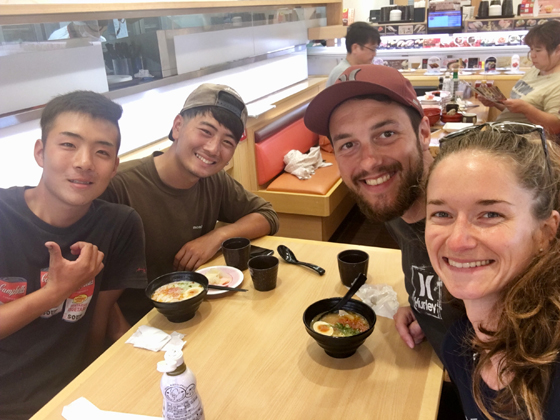 We were very lucky to have our new friends with us and save the situation. Kakeru was so unbelievably kind that he also insisted on paying for lunch even though we were trying to invite him to say thank you! Moreover, he checked our bicycles because he worked as a mechanist, simply an all-in-one angel!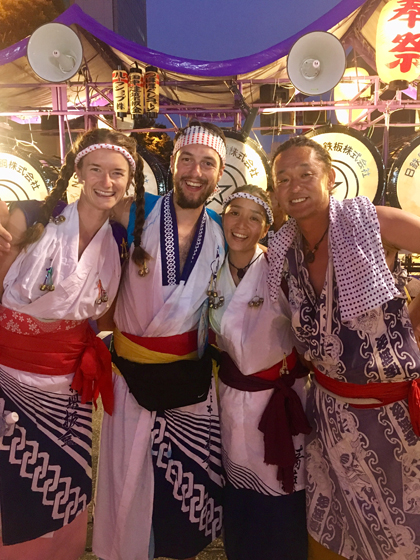 The series of Japanese kindness and hospitality continued when Tsuyoshi and Asuka, a biking couple from Nagano, greeted us in the campsite. After finding out that we don't have festive clothes and can't therefore join the haneto (dancing groups within the Nebuta parade), they organized yukatas for us and explained who we should follow to arrive at the right place and to also participate in all the traditions. We hope to see them again in their hometown!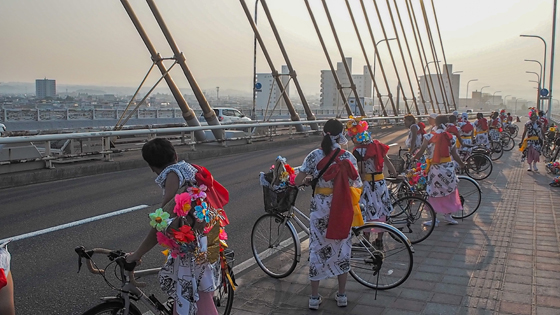 Being part of the Nebuta Matsuri was an unforgettable experience. Our calves were in pain the next day from all the jumping and our voices were sore from shouting Rasera all the time (which Zuzana sometimes jokingly exchanged for Waseda).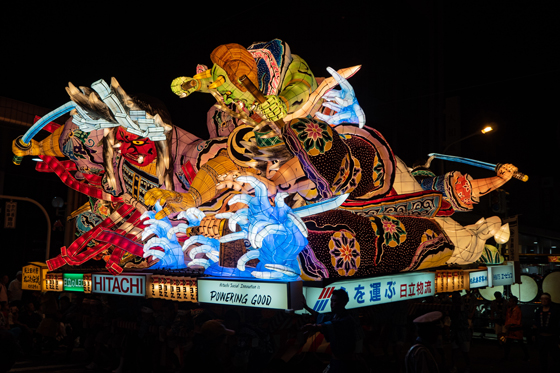 The night was unique mainly thanks to all the shared energy and joy within the haneto. Japanese people are normally very calm, reserved and avoid physical contact with strangers. Nebuta Matsuri is a time of exceptions: the crowd shouts, emotions explode and random dancers hold each other around their shoulders. We felt very privileged to be allowed to join in.