Episode 2 -Island of Rishiri-

Zuzana & Michal Czech couple
― CYCLING ACROSS JAPAN ―
Episode 2
-Island of Rishiri-
A day later than we originally planned, we boarded the Heart Land Ferry from Wakkanai on Saturday afternoon. Our destination was the island of Rishiri – a place we had found while still home in Praha, browsing google maps. It immediately caught our attention as a potentially great place to begin our cycling odyssey across Japan. And we weren't wrong!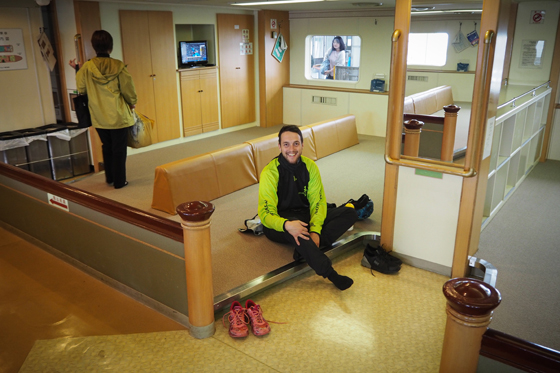 The ferry costs 4,020 yen per person including a bicycle and the journey takes about 1 hour 40 minutes. What surprised us most was that there were no seats like in European ferries – instead, passengers sit or lay down on elevated floor areas. This is much more comfortable that regular seats, we like the Japanese way very much!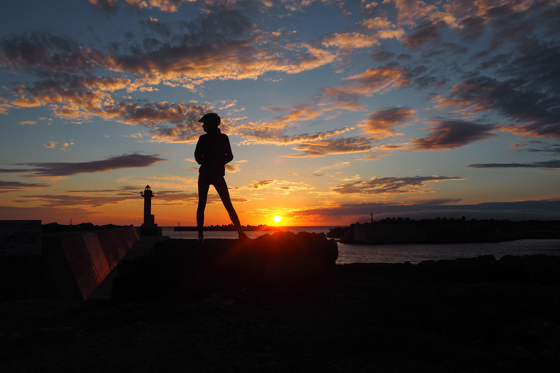 After arriving to the port town of Oshidomari, we rushed west to reach the Kutsugatamisaki cape before the sun goes down. We were rewarded with a wonderful sunset.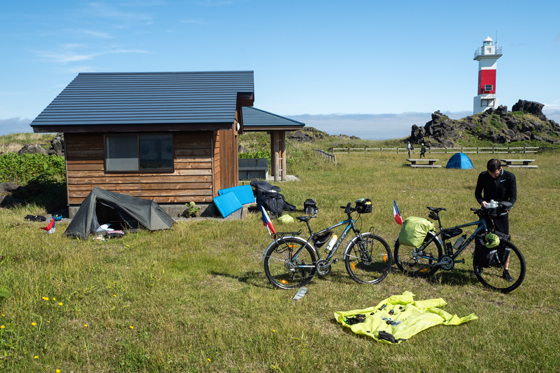 Our first campsite in Japan was set in a peaceful location right by the lighthouse at Kutsugatamisaki. We were surprised by many things that are different from European campsites:
1 There is no check-in counter, the area is freely accessible
2 The cost is very low compared to other accommodation options in Japan
3 There's a superb level of maintenance and cleanliness
4 Laundry machines and driers are available on site
5 The only things we miss are hot tap water and garbage bins
We enjoyed our first night outdoors very much and were happy to wake up to a sight of Mount Rishiri in the morning.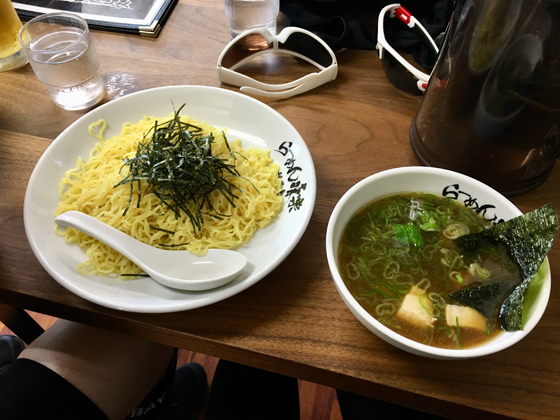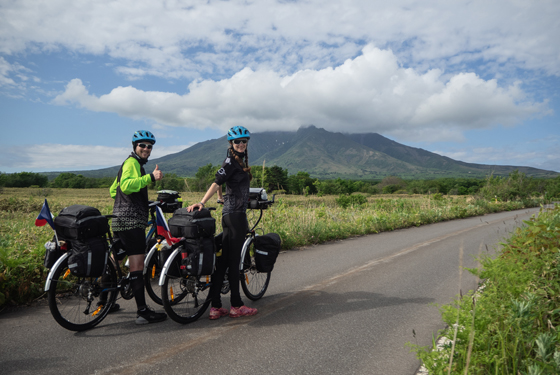 After eating delicious ramen at Kutsugatamisaki for lunch, we set off south. Rishiri has one main road that circles around the whole island. It's perfect for cycling because the traffic is very low and the roadside is comfortably wide.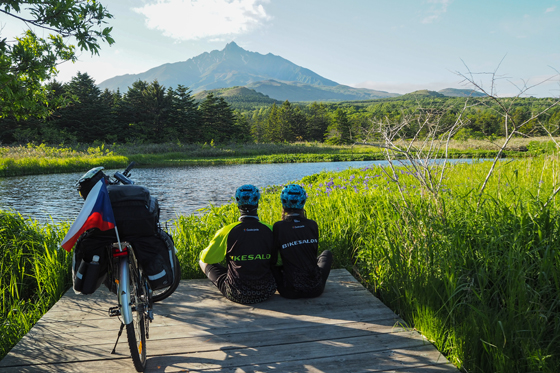 Two marshland areas in the very south of Rishiri offer spectacular views of the wild nature and the rocky volcano. One is called Menusyoro Swamp a bigger one is Otatomari Swamp.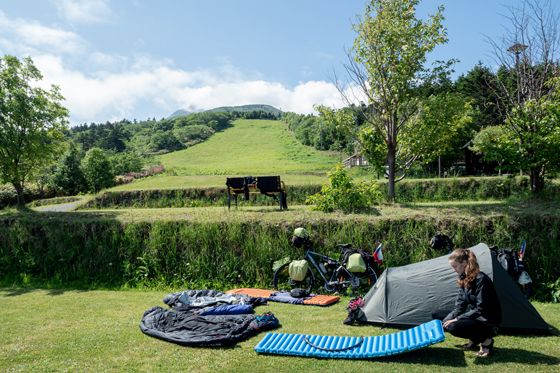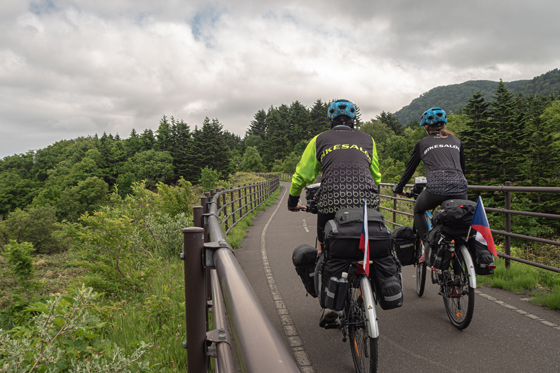 We spent our second and third night camping in Oshidomari, at Rishirito family camp yuni. This is a strategically located campsite – right next to an onsen, a minigolf course and the island's main cyclepath, which runs higher above the road for cars and so secures peace and absolute safety for cyclists.
All in all, we fell in love with Rishiri Island at first sight. It's far away from the main tourist hubs like Sapporo but it's absolutely worth the distance! We're very grateful for the sunny weather we had there, too.