Episode 19 Hakodate and around

Zuzana & Michal Czech couple
― CYCLING ACROSS JAPAN ―
Episode 19
Hakodate and around
Our time on Hokkaido is coming to and end so we wanted to enjoy the last days to the fullest. After waking up in Mori, we rode up to the Onuma Quasi-National Park. This fairytale-like cluster of tiny islands connected by artisan bridges and surrounded by water lilies was the perfect spot for breakfast.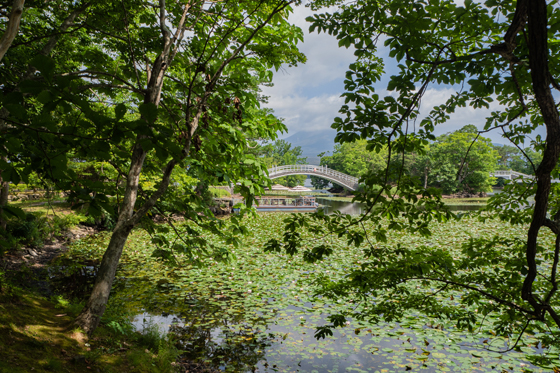 Next we stopped by the town of Shikabe, where visitors can cook their own meal in an open-air hot-spring kitchen! There are wooden steamers, kitchenware and seats available. The adjacent visitor centre sells ingredients as well as tickets a local attraction: a 95 degrees Celsius hot geyser which blows 500 litres of water up to a height of 15m every 10 minutes.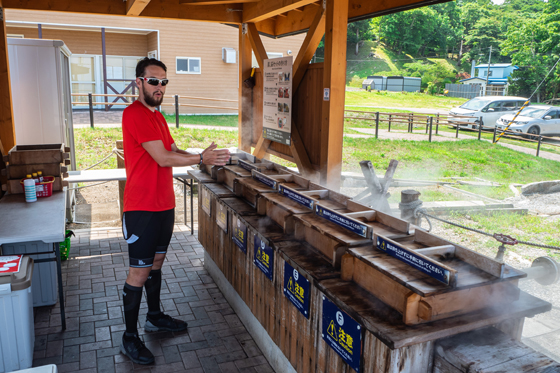 From there on, we followed route 278 along the coast. Osatsube and other villages here must be very famous for kelp production: every house we passed had drying facilities, metres and metres of kombu were also drying on the ground and entire families were actively engaged in harvesting and the treatment of the dry seaweed. We felt very lucky to see the process and work from so close up!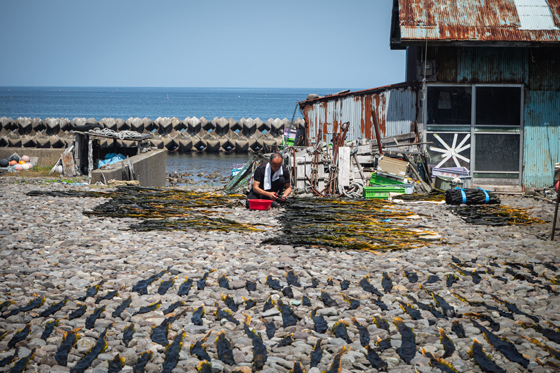 Our final destination of the day was Cape Esan. The night there was extremely windy. Our camping neighbours were very friendly and helped us secure a safe spot. Yet still, the wind was so strong that one of our tent pegs got torn from the ground and blown away. We had to get up in the middle of the night and take the tent's outer layer down, afraid we'd lose it completely!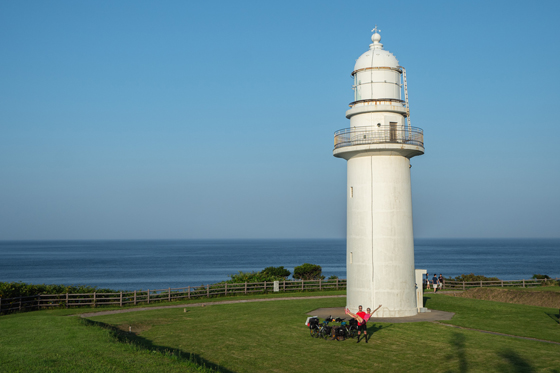 Nevermind the difficult night though because Mizunashikaihin notemburo, located close to Cape Esan's lighthouse is an absolute paradise. It represents what we love most about Japan: fantastic nature, soothing hot springs and kind people. It's located right in the sea and follows a tide-linked schedule. Our chance was between 7-9 am. There are several pools, each filling up with hot water at a different pace. Lying down in the cool ocean water and letting our bodies getting steadily warm from the rocky bottom was like experiencing Earth's magic.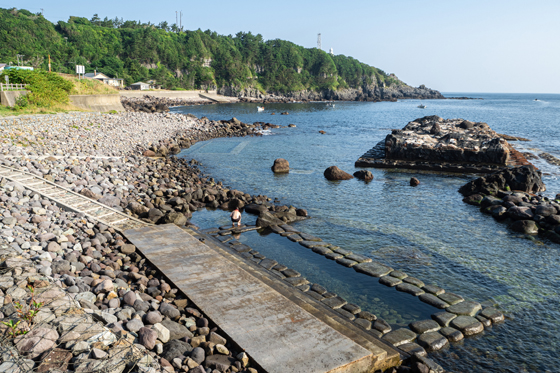 Happy and energized we embarked on our last route on Hokkaido. We reached Hakodate just in time to join their Port Festival. Fresh Okonomiyaki accompanied by lively hip hop music and a bottle of Umeshu made for a great goodbye party!