Episode 18 Muroran and Lake Toya

Zuzana & Michal Czech couple
― CYCLING ACROSS JAPAN ―
Episode 18
Muroran and Lake Toya
Intrigued by its numerous lookout points, we headed to Muroran's peninsula for a night at a michi-no-eki. The following morning greeted us with a sunny panorama of Uchiura Bay. Eager to swim in the Pacific ocean for the first time, we walked to the coast and mingled in with local kids. We couldn't really dive into the water because of a safety fence but it was still refreshing.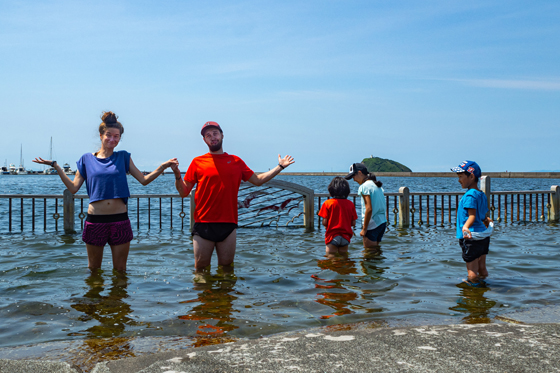 Looking forward to cycling across the impressive Hakucho Bridge, we set off towards Lake Toya. To our big disappointment, we found out that the bridge is closed for cyclists! That meant extra 20 km as we had to ride back, all the way round Muroran bay.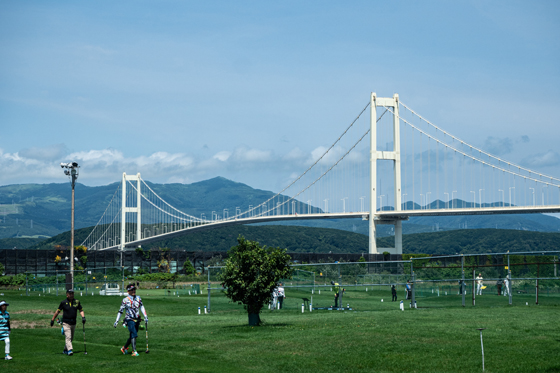 Lake Toya welcomed us with much nicer weather than Lake Shikotsu. We camped close to Toyakoonsen, facing the spectacular formation of Nakanoshima, Manju, Kannon and Benten islands. The lake wished us good night with very long fireworks, enjoyed by many tourists from a brightly-lit up boat. This romantic hanabi takes place every evening in summer!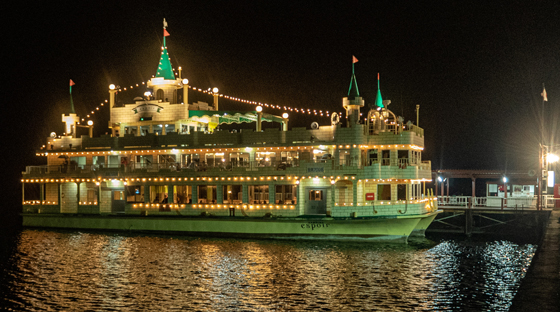 Toyakonsen offers various sightseeing options and activities like punt rental, a volcanologic exhibit at the visitor centre, a wonderful sculpture park or a ropeway to Mt. Usu. Unfortunately we couldn't extend our stay and do all of these things.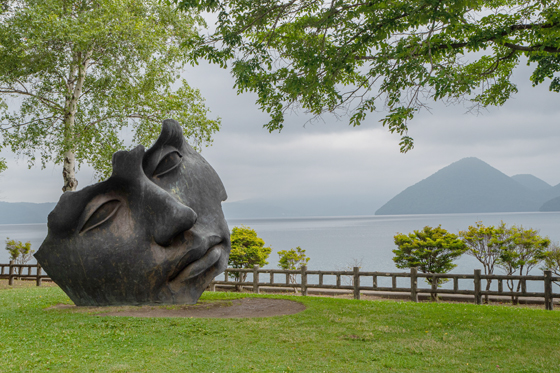 Moreover, it got rainy again during the day so we left and followed road 37 around Uchiura Bay. Even though there are no particular points of interests or famous locations in this area, the landscape is quite picturesque. Luckily there are also campsites! Especially Oshamambe Town maintains a wonderful one: beautiful gardens with ponds, little bridges and koi and waterlilies are indeed a fancier environment to camp at than michi-no-ekis.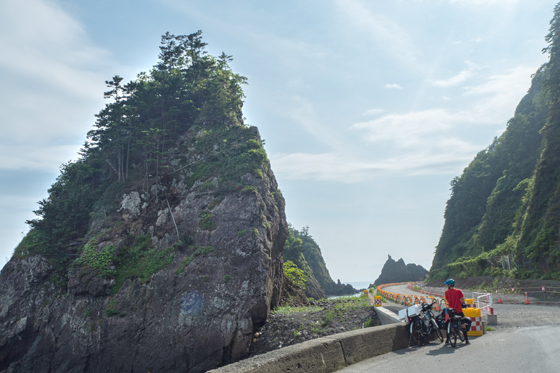 One generic point that we would like to mention here is that travelling in Japan, be it on bicycles or otherwise, is made very comfortable by the generous equipment of local supermarkets. Microwaves, thermos with hot water, fridges with ice, bathrooms, dining tables, power outlets… all these seemingly basic things make the lives of us travellers here SO much easier and more comfortable. It's also thanks to these facilities that we're able to break records – currently we hit 2,000 km on our computer!