Episode 17 Lake Shikotsu and Noboribetsu Onsen

Zuzana & Michal Czech couple
― CYCLING ACROSS JAPAN ―
Episode 17
Lake Shikotsu and Noboribetsu Onsen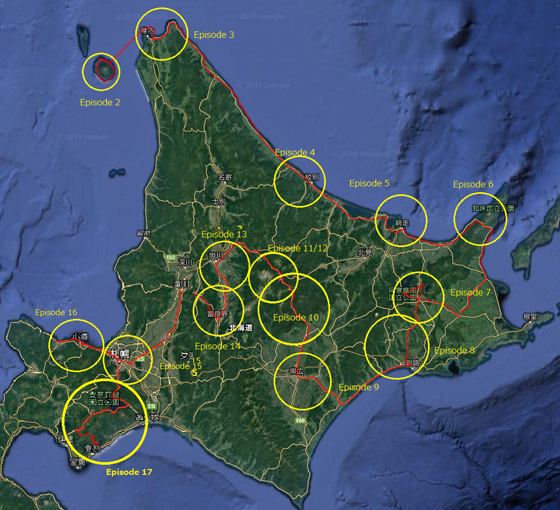 After a good-quality rest in Sapporo and around, it was time to hit the road again. Our first destination in southern Hokkaido was Lake Shikotsu. There's a cycling path almost all the way from central Sapporo to the Morappu camping site on the lakefront so we could enjoy talking to each other and riding side by side.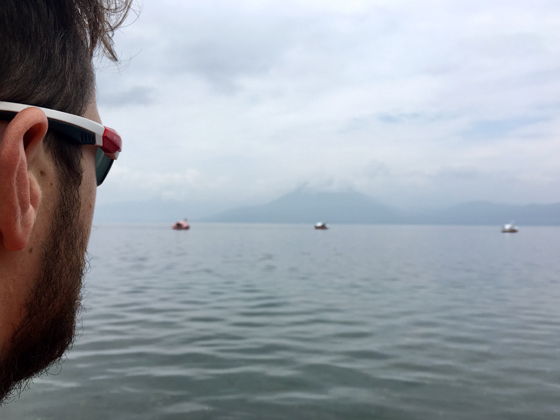 The weather was foggy so Lake Shikotsu remained hidden behind the clouds for us. It was also too cold to swim so unfortunately we left without experiencing much. The more adventure was awaiting further down south though.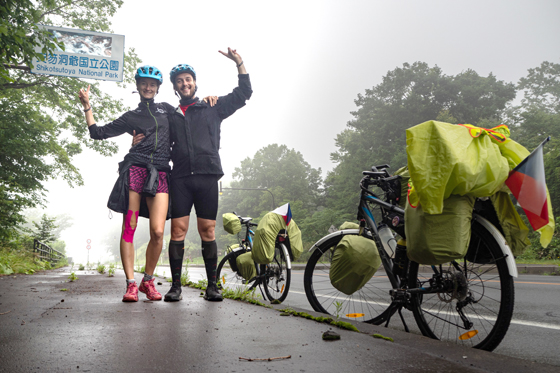 Sleeping became a constant adventure. For some unfortunate reason, there are barely any campsites in southern Hokkaido, or at least not by the main tourist route. This applies to Noboribetsu Onsen, too. After cycling up to the famous spa town, we indulged in a full-day onsen pleasure at the Takimotokan hotel, including a delicious bowl of ramen. Little did we know that heavy rain was coming that night.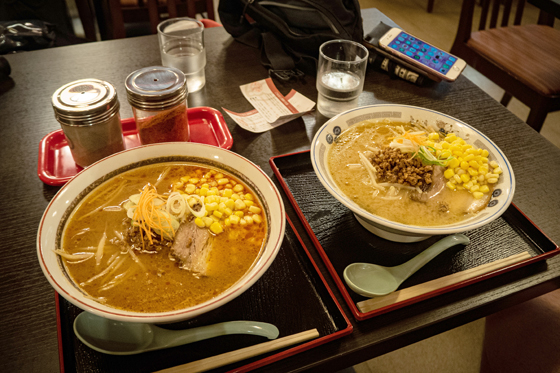 At 9 pm, seeing online that there are no more free rooms in Noboribetsu Onsen, we broke camp in front of what looked like an abandoned building. Well, it turned out half an hour later that it was not abandoned at all.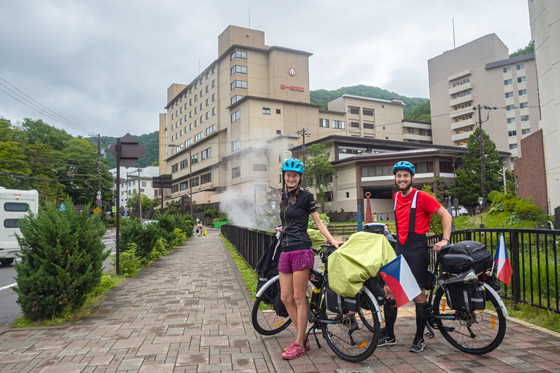 Two people with torches came towards our tent. After a few moments of initial confusion, the couple explained that we're camping in front of a female staff dormitory belonging to Takimotokan. Zuzana talked to the hotel's manager over the phone and he asked us to pack the tent and come to the hotel where he'd show us appropriate grounds for camping.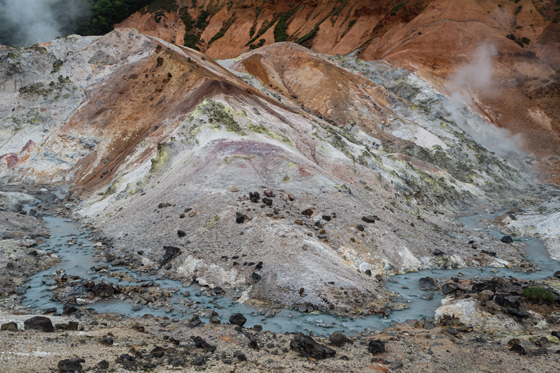 Packing everything took quite some time, especially in the heavy rain but we of course did what was asked and rode to the reception. A huge surprise awaited us. Instead of camping, Takimotokan's manager kindly offered us a twin room including breakfast and entry to the Grand Bath, all for just a fraction of the regular price. We were extremely lucky, thankful and happy for this incredibly generous ending of the evening's drama :))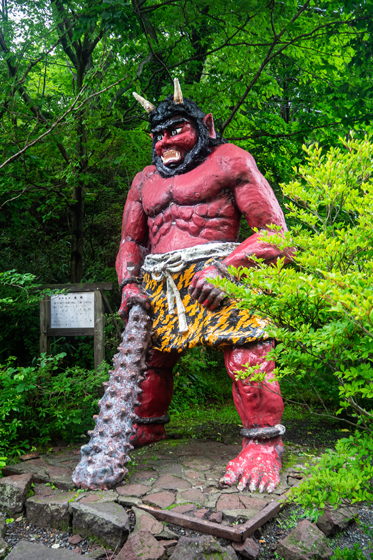 The next day, we tasted many delicious foods for breakfast and once again relaxed in Takimotokan's Grand Bath, a huge onsen with 5 different hot springs, various pools, saunas and massage areas. In the afternoon, we ticked off all the regular sightseeing musts: the one-and-only Jigokudani Valley, Japan's largest hot spring lake Oyunuma and also Lake Kuttara, where we had lunch before waving goodbye to our Noboribetsu crazy adventure!