Episode 12 Daisetsuzan, the highlight of Hokkaido

Zuzana & Michal Czech couple
― CYCLING ACROSS JAPAN ―
Episode 12
Daisetsuzan, the highlight of Hokkaido
Many cyclists skip Daisetsuzan National Park. It's far from other sights and it's tough to climb up there. Luckily we have enough time in Japan so we could afford to dedicate almost one week to the central mountain range.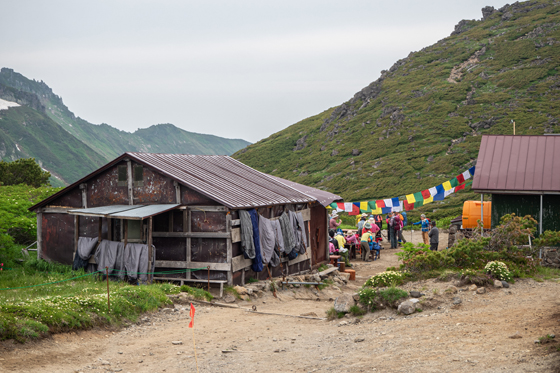 Daisetsuzan is the largest of Japan's 34 national parks. It was established in 1934 and covers an area of 2,268 square metres, some of which is protected as pristine wilderness. The mountain range comprises of 14 peaks higher than 2,000 metres above sea level. The queen of them all, Asahidake, is at 2,291 m the highest mountain of Hokkaido.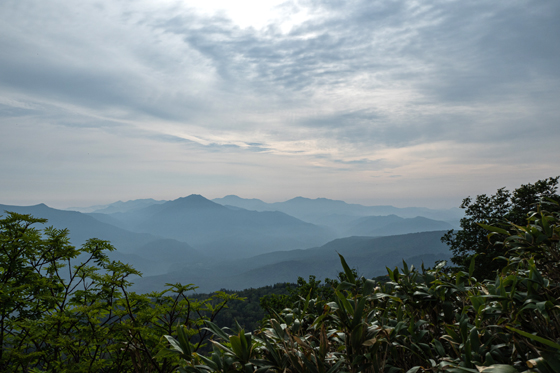 While hikers coming by car can choose from more remote and quieter places to explore the park from, we settled with the most touristy, yet most accessible spot: Sounkyo onsen. The village has its own campsite, which unfortunately for us shut down perhaps just two or three week ago. But there's a lovely auto campground just a few kilometres downstream.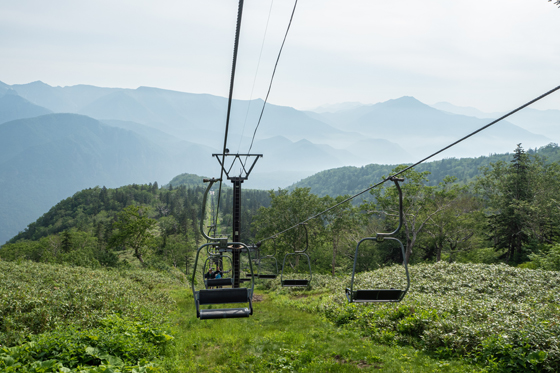 Keen to explore the mountains, we woke up at 4 am and hopped on the first cable car at 6:00. A return ticket costs 3,000 yen and takes you up to the 7th station, located about 1,500 m above sea level. From there it takes roughly 90 minutes of steep hiking to reach the top of Mt. Kurodake at 1,984 metres.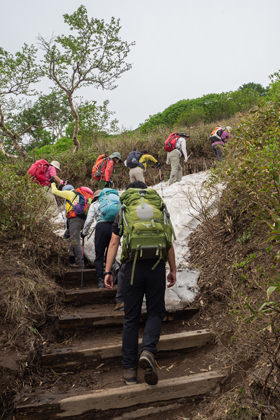 We passed several groups of Japanese elderly ladies on our way up and had to pay huge respect to them. They were very fit, cheerful and determined. We hope to be as energetic as them when we retire! To be completely honest, they actually did a longer hike than us and taking into account out long video/photo breaks, these cool grandmas were even faster than us!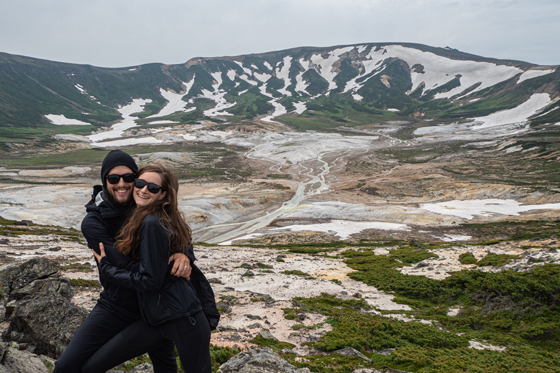 The most mesmerizing moment happened when we reached the Ohachidaira caldera. The colorful geology, a combination of snowy mountains, forested slopes and a milky blue river with poisonous vents… What a spectacular memorial of nature's fearful yet beautiful force.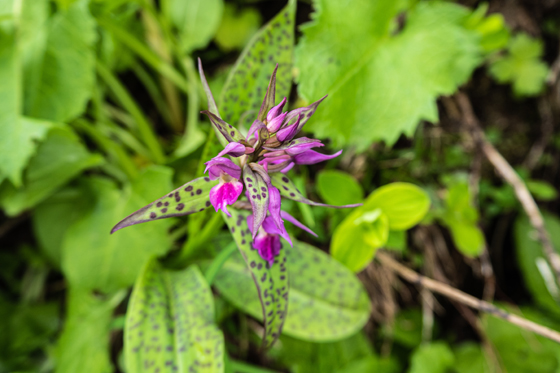 Summer is Daisetsuzan attracts visitors thanks to over 300 species of alpine plants that are in full bloom. We obviously didn't see all of them within our 6 hour hike but there were surely tens of them along our way. So was a pair of chipmunks, running around and excitedly gathering food.