Episode 1 -From Praha to Wakanai-

Zuzana & Michal Czech couple
― CYCLING ACROSS JAPAN ―
Episode 1
-From Praha to Wakkanai-
After our wedding weekend, we only had 10 days to finalize all preparations for our adventurous honeymoon in Japan. We needed to move out of our apartment and find a tenant, hold farewell meetings with our friends and families, hand over our e-shop business to a new colleague, pick up bicycles from our Czech partner and mainly pack everything for the journey.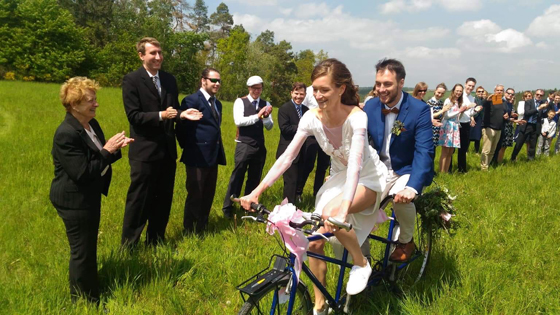 Living on a bicycle for several months is quite a challenge! One has to think twice about what to pack: space is limited and every extra kilo brings more pain when pedaling!Finally we managed and started our travel at the Prague Vaclav Havel Airport with two boxed bicycles (23 kg each) and two heavy luggage (also 23 kg each) containing all our smaller bicycle packs as well as some typical souvenirs.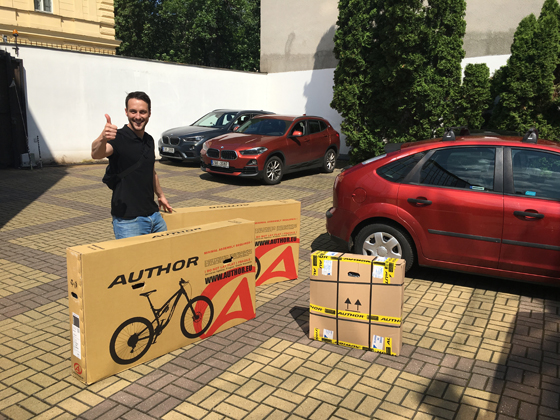 Zuzana's homestay family from her previous studies in Japan hosted us for our entire week in Tokyo. During this time, Michal got to experience some great Japanese things for the first time: the onsen, shabu shabu, umeshu…
We enjoyed Japanese hospitality and were honored to meet our friends at IHCSA at a fun welcome party they kindly organized for us.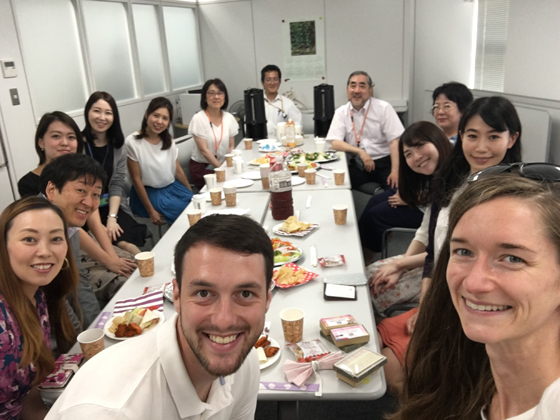 After registering at a local office, visiting the embassy and buying domestic flight and bus tickets, we headed off to the North. Our first stop was Sapporo, which surprised us with picturesque views of mountains and skyscrapers. We had a hard time transporting our bags, Michal had to carry them from our hotel to the Odori bus station because we were told all big taxis are fully booked.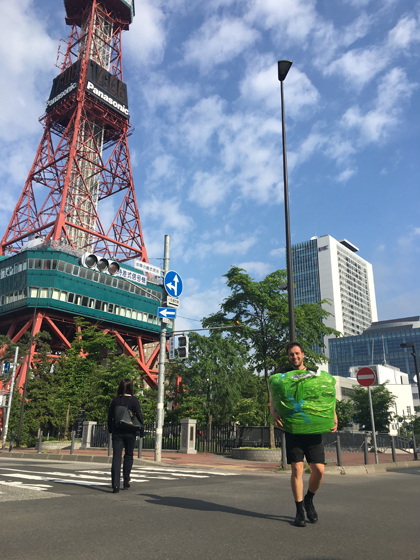 After a 6-hour journey on a comfortable bus, we finally arrived to the start of our bicycle odyssey, the coastal town of Wakkanai. We spent a full day assembling our bicycles. Some tasks were too complicated for us, so we sought help of an experienced local mechanic, Mr. Togawa, whose wife kindly treated us with coffee and sweets while we waited for our bikes to be serviced at their family shop. Now we're all set to begin: ready, steady, go!