Episode 15 Sapporo, the young capital

Zuzana & Michal Czech couple
― CYCLING ACROSS JAPAN ―
Episode 15
Sapporo, the young capital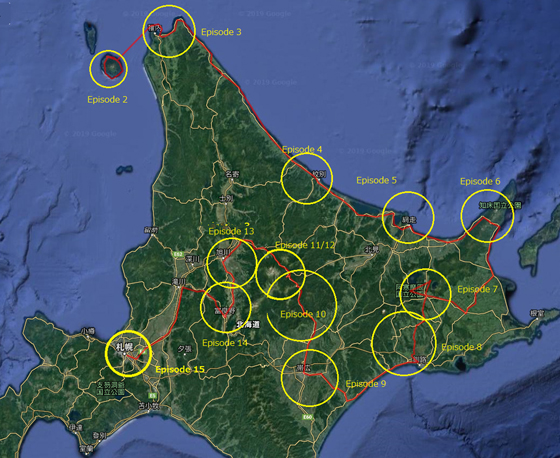 The route from Nakafurano to Sapporo was quite ordinary. Except for getting soaked in heavy rain, nothing noteworthy happened so let's jump to adventures that awaited us in Sapporo, the youngest of Japanese megacities.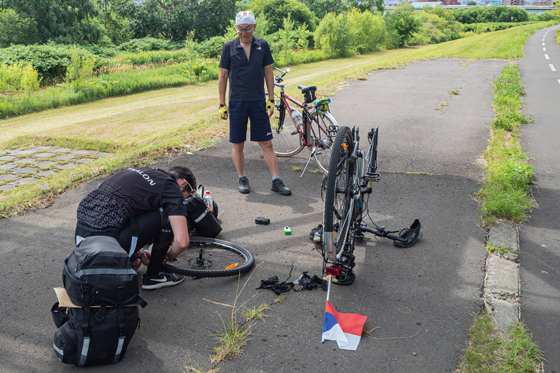 Our arrival wasn't too fortunate: Michal's front tire suddenly deflated just 4 km from our destination. We had to unload all the paniers, turn the bicycle upside down and start repairing. Many cyclist stopped to offer a hand, which was very kind. Luckily we identified the puncture and fixed it quite easily.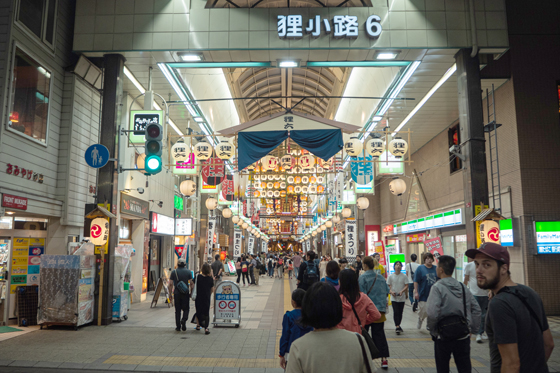 To enjoy a break from cycling and camping, we booked a small yet sufficient flat via Airbnb the Kikusui area. By the time we got laundry, shopping and cooking done, it was dark. That didn't matter though because nighttime is ideal for heading downtown, especially on a Saturday!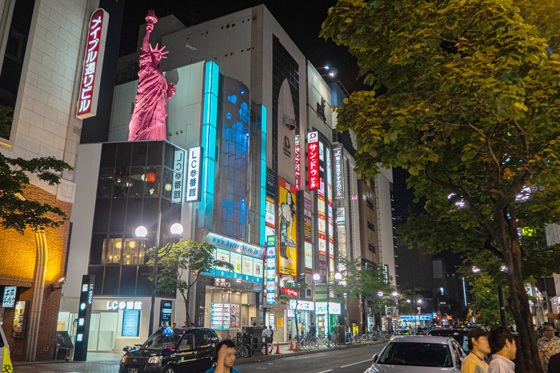 According to our guidebook, Susukino has the third liveliest nightlife scene in all of Japan (after Tokyo and Osaka). We can't compare yet, but we definitely felt a great summer vibe. Many people were cruising the streets, enjoying food and drinks in bars or chilling in temporary beer gardens in Odori park.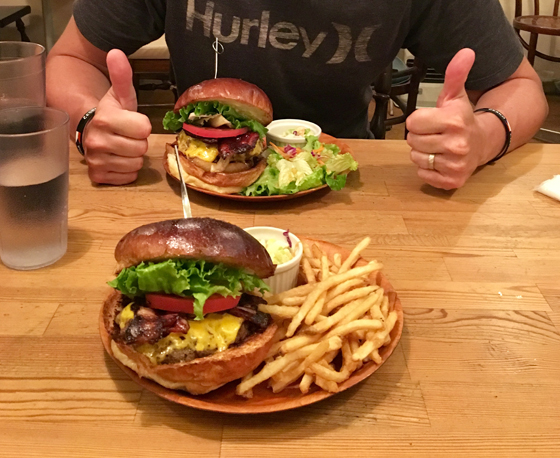 Michal was missing western food so we googled for the best hamburgers in town. Jacksonville came up and we had to confirm the five star reviews they receive. Their motto is "American-style burgers with highest quality Hokkaido ingredients". Well, Hokkaido has some amazing potatoes, salad, bread and beef!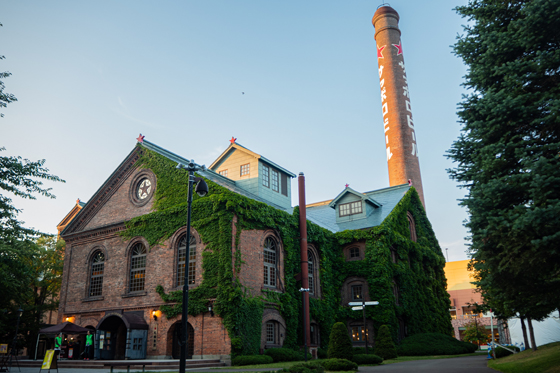 We both love dancing and miss going out so we finished the night in disco club. First we headed to Sapporo's most famous one, KING XMHU. But their bodyguards didn't want to let us in because we weren't dressed properly 😀 Haha, it's impossible to carry high heels and a cocktail dress on a year-long cycling trip! After some discussion, the bodyguard said he would allow us to go despite Zuzana's flip-flops but we had to pay 3,000 yen each. We didn't accept that offer and luckily found Booty, a free-entry club with perfect music just round the corner. Zuzana admired our dancefloor colleagues – many local guys had serious hip-hop talent!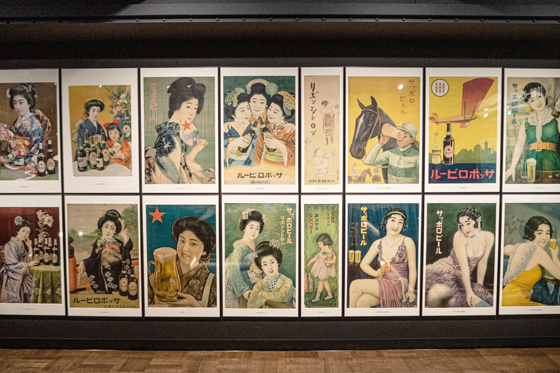 The next day we just relaxed and went for a walk to the famous Sapporo Beer Museum (which is confusingly a building of a former sugar factory). As Czechs, we like to think that we make the best beer in the world so it's a pity that Mr. Seibe Nakagawa, the founding chief brewer, learnt his methods in Germany instead 🙂 Jokes aside, the museum has some nice exhibits: we especially enjoyed the evolution of posters and other marketing materials that the company used to convince Japanese, that beer is not only for the Gaijin folk!