Episode 46 Shionomisaki and Shirarahama Beach

Zuzana & Michal Czech couple
― CYCLING ACROSS JAPAN ―
Episode 46
Shionomisaki and Shirarahama Beach
Our journey along the spectacular coast of Kii peninsula continues and we're loving every single day of it! A local gentleman in Kushimoto, Tom Nishimura, told us that we could wake up early to see the sun rising up in between the scenic Hashiguiiwa Rocks. We're not early birds though so only admired them in the late afternoon before arriving to Shionomisaki.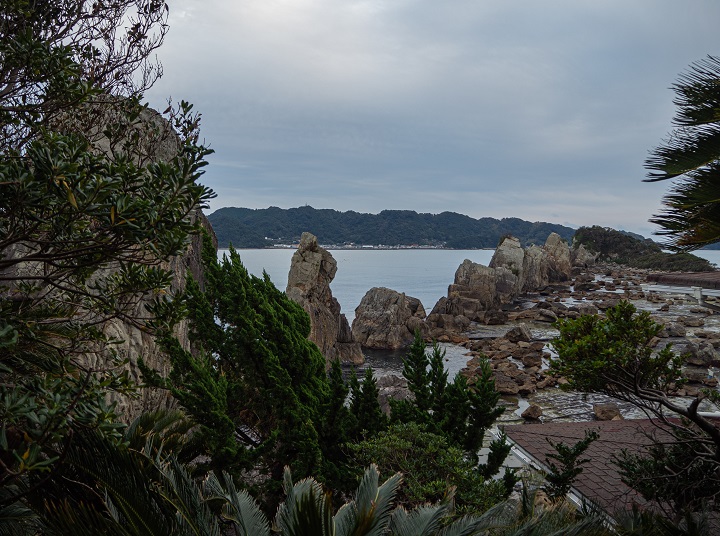 Shionomisaki is Honshu's southernmost tip. We camped at the very edge and spent a pleasant morning inside its warm visitor centre where we learnt about Japanese pearl divers on Australia's Thursday island. And we also received sushi from a kind local dog walker!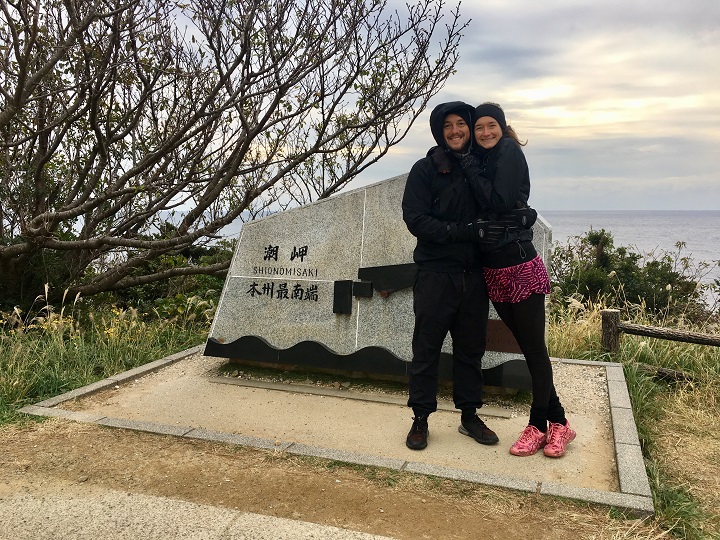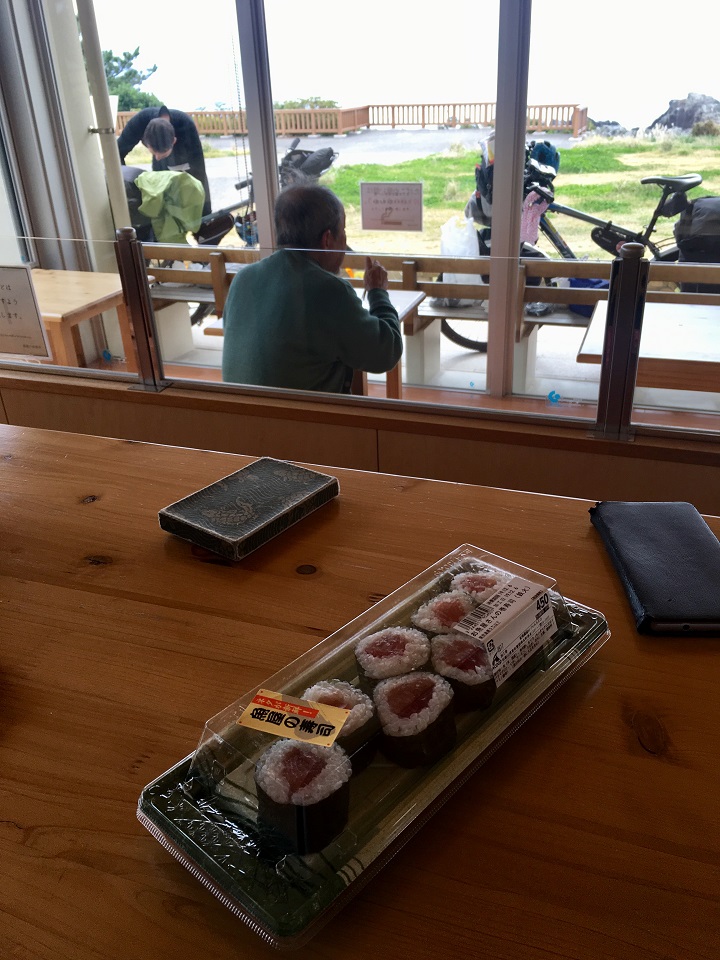 A few days and many small adventures later, we arrived to the amazing Shirahama. This town has many great pastime activities. First we visited the Sandanbeki Cliff and took a soothing foot bath on the sun.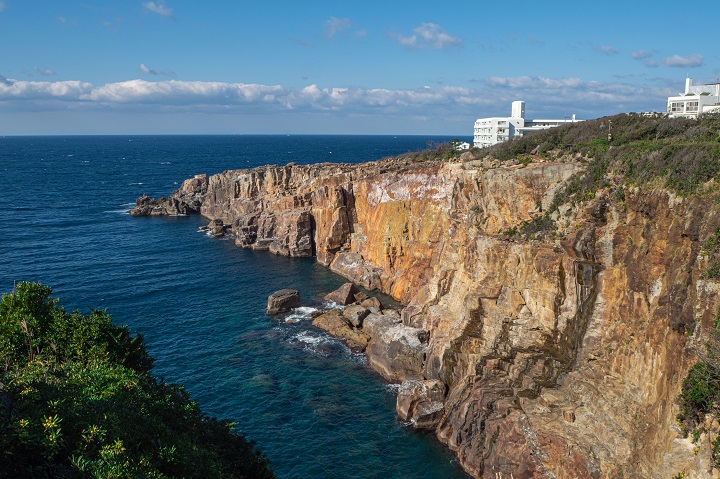 Next, we explored the breathtaking Senjojiki cliffs. They're fun to walking around. It's unbelievable how many different sceneries and geological wonders there are in one spot!
Naturally, we chose Senjojiki as a background for our big milestone: 5000 km on the road!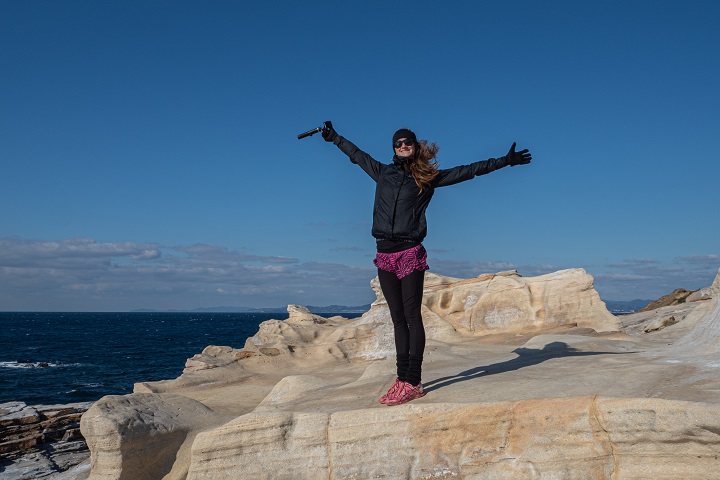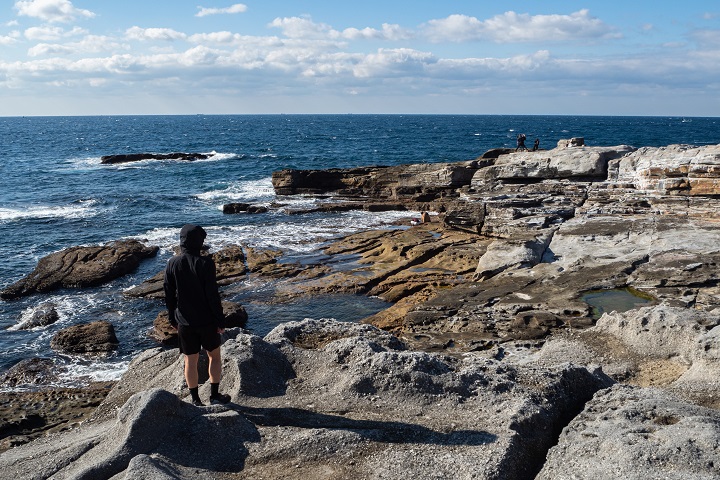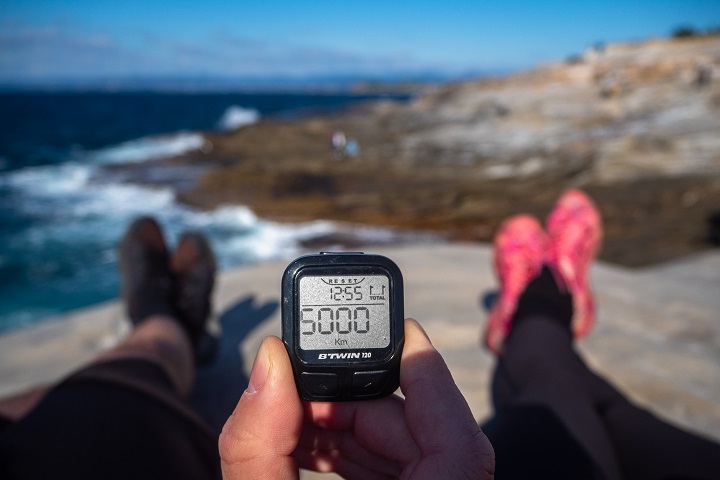 Of course we saved the best for last: Shirarahama Beach! Michal was so happy that Zuzana finally took him to a beach with white sand, that he decided to take a swim even though it was just 12°C outside :o) Right afterwards, we warmed up in the famous Saki-No-Yu onsen and finished the day in cozy yukatas at a nearby minshuku.