Food
07-11-2014
Toyama's Thrilling Nature
and Tasty Food

In the middle of Honshu, Japan's main island, there are three mountain ranges running from north to south. These are the Japan Alps, commonly known as "the roof of Japan." One of them, the Northern Japan Alps, has the Tateyama Mountain Range to the west and the Ushirotateyama Mountain Range to the east. The Tateyama–Kurobe Alpine Route, which links Toyama Prefecture and Nagano Prefecture, is known as one of the world's best mountain sightseeing routes, and its grandeur and beauty enthrall visitors.
Come the fall especially, many visitors, both Japanese and foreign, take the journey by train through the hidden scenery of the Kurobe Gorge in search of the splendid autumn colors.
I visited Toyama to explore its abundant nature and delicious food.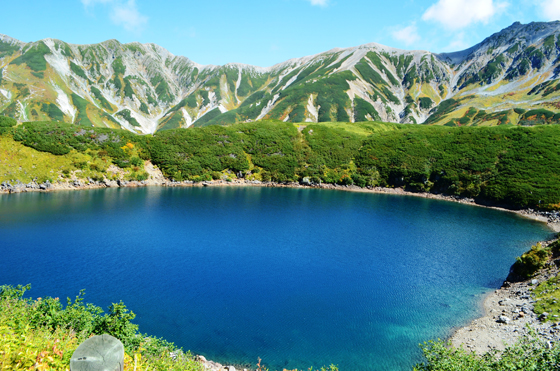 Mikurigaike Pond
Journey through Hidden Scenery Awakens the Five Senses
Have you ever heard the rather unfamiliar word garuppe? It means "devil's river" in the Ainu language, and one theory says this is the origin of the name Kurobe, the place I am about to describe. Garuppe, it is said, evolved into garube and then Kurobe.
« Older Entries
Newer Entries »
The latest category news list