Cusine
09-29-2015
Experiencing Japanese Culture in Kyoto (WAK Japan)
Many foreign tourists visit Kyoto. No doubt they get a sense of Japanese culture from the historic temples and shrines, the Kyoto-style machiya (traditional townhouses) exuding the warmth of timber, and the sight of maiko (apprentice geisha) in their gorgeous attire. Another attraction of Kyoto is that visitors can enjoy the essence of Japanese cuisine, which is becoming increasingly popular around the world. Apart from just seeing and eating, however, the reality is that opportunities to actually experience Japanese culture and make Japanese cuisine yourself are few and far between. Here we introduce the highly appraised international exchange activities of Kyoto-based WAK Japan, which organizes Japanese cultural experience programs and visits to ordinary households.
Searching for Japanese Cooking Ingredients at Nishiki Food Market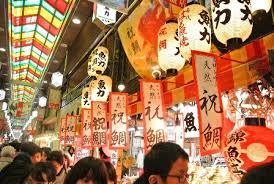 Known as the "kitchen of Kyoto," the Nishiki Food Market shopping street has a history of 400 years. Its prosperity is said to have begun in 1615, when business as a fish market was approved by the Tokugawa shogunate. Although its role as a wholesale market ceased with the opening of the Kyoto Central Wholesale Market in 1927, even today there are 126 stores trading along a street stretching 390 meters east to west. Kyoto vegetables, pickles, salt-sweet preserves, dry foods, tofu, soy-milk skin—all of the essential ingredients in Kyoto cuisine can be obtained here.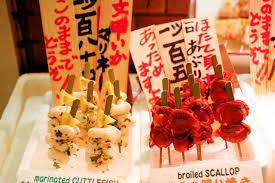 There are many delicatessen and confectionery stores, as well as restaurants, and tourists can be seen sampling food and eating lunches and snacks as they browse for souvenirs. Unusual ingredients, colorful confectionery, and other goods line the narrow spaces. The market is very popular among foreign travelers too, because it offers them a glimpse into the culture and cuisine of Kyoto. The store assistants are used to having foreign customers, and they can be heard explaining goods and recommending samples in broken English. Read more…
The latest category news list