International exchange
12-04-2015
Leaves Change Fortunes of Depopulated Town
—Residents enjoy sprightly lives in Kamikatsu-cho, Tokushima Prefecture—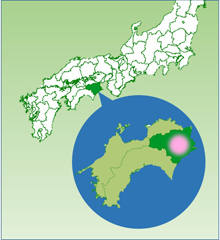 The demographic phenomena of depopulation and aging accompanied by a low birthrate are advancing in Japan. But there is a community where the elderly residents and younger newcomers and returnees enjoy sprightly lives. This town has a population of about 1,700 people, almost all of whom are aged 65 years or over. Among them, there are said to be some elderly residents earning an annual income of \10 million through farming. And among the younger residents, there is one who used to work for a bank and another ambitious woman who hopes to invigorate the community by using the knowledge she learned at an overseas university. I visited this provincial town located in a mountainous area of Tokushima Prefecture to see what attractions it has that appeal even to such young people.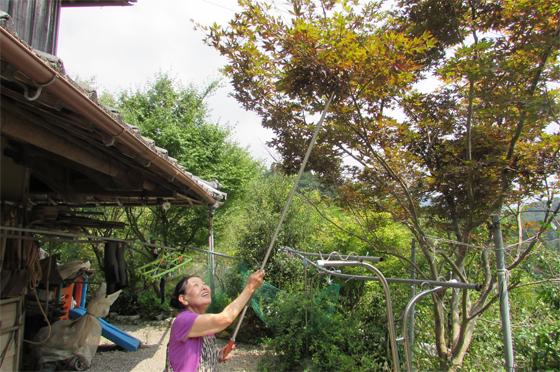 Ms. Yukiyo Nishikage
Leaves Resuscitate the Community
After a drive of about 90 minutes from Tokushima Airport that took me through the city of Tokushima and out onto a mountainous road, I eventually arrived in the town of Kamikatsu-cho in Tokushima Prefecture, which is the smallest town in Shikoku. Kamikatsu-cho was becoming deserted as a result of depopulation, but its fortunes changed thanks to seasonal leaves called tsumamono, and it is now a vibrant and cheerful town radiating hope. Tsumamono are the garnishes or decorative leaves, such as bamboo grass or maple leaf, that often adorn Japanese cuisine. The high-quality tsumamono of Kamikatsu-cho are very popular, with orders coming in from around the country. They are used at high-class Japanese-style restaurants (ryotei), including the famous Kitcho in Kyoto. It is the town's hearty elderly women, aged 70 years or over, who cultivate and ship the leaves.
The latest category news list