Performing arts
06-21-2018
An Interview with Wakaba-san, a Young Geisha in Kisarazu
Continuing to Pursue Her Dreams
IHCSA Café interviewed Wakaba-san, a young geisha in Kisarazu who made her parlor debut in September 2016 while working as a temporary staff member of the local tourist association. Kisarazu is the only place in Chiba Prefecture that still has a kenban (an administrative office for geisha handling their dispatch to restaurants and other matters that also serves as a training facility). We asked Wakaba-san about her motivation in entering the geisha business, which is said to be facing a lack of successors and young talent, the attractions of Kisarazu geisha, and the enjoyment of parlor games.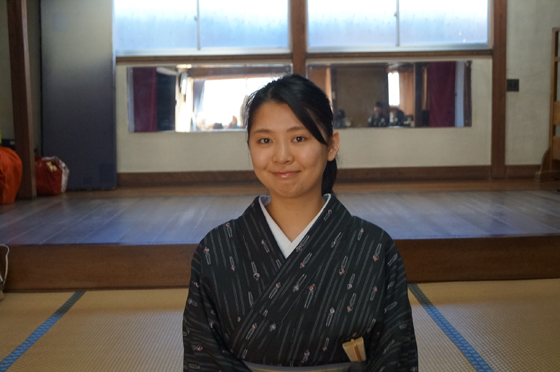 Wakaba-san
Desire for work relating to traditional Japanese culture
—What was your initial motivation for entering the world of geisha?
When I was small, my family often made trips around the temples and shrines of Kyoto. I originally decided to become a geisha when I saw maiko [apprentice geisha] in the Gion district of Kyoto. In my elementary school days, I wanted to be a miko shrine assistant, or maybe a shell diver, because I liked the sea. But in the end, it was the maiko who were most appealing. I always had an interest in Japan's performing arts as well, so I decided to become a geisha.
The latest category news list