Episode 51 New Year in Osaka

Zuzana & Michal Czech couple
― CYCLING ACROSS JAPAN ―
Episode 51
New Year in Osaka
We were looking forward to this reunion since September. Finally we could meet again with Erika Shibata, her children and her parents in her hometown, the flashing city of Osaka!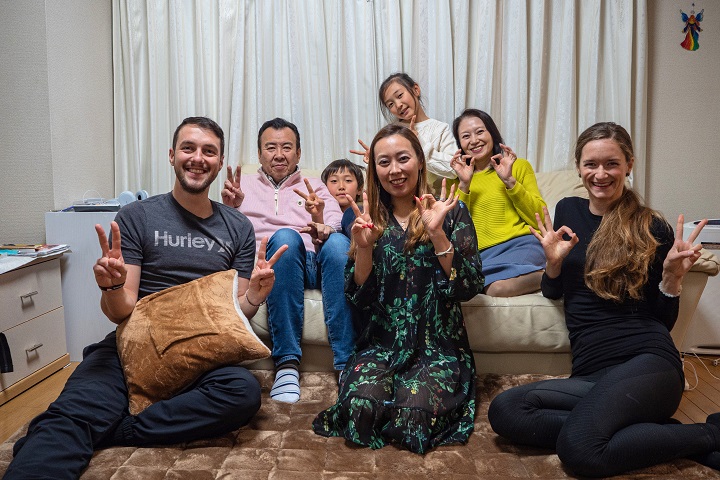 What can we say? It was just lovely. We spent a lot of time at home just eating delicious food that Erika's mom, graceful madame Makiko Yoshimura served.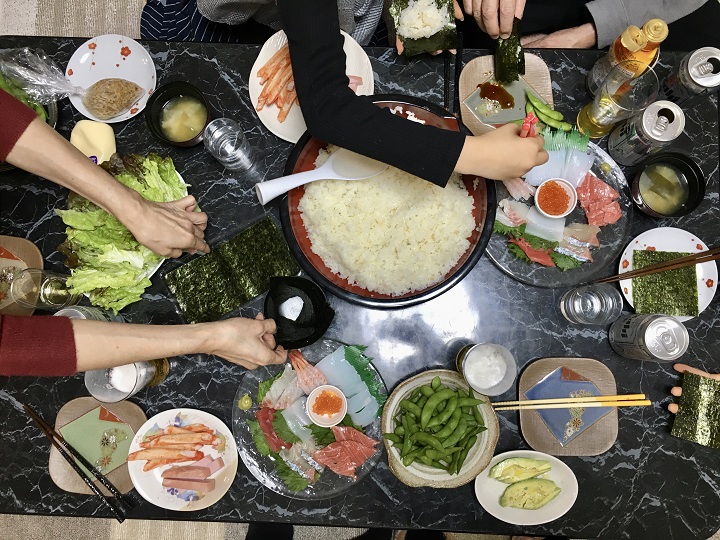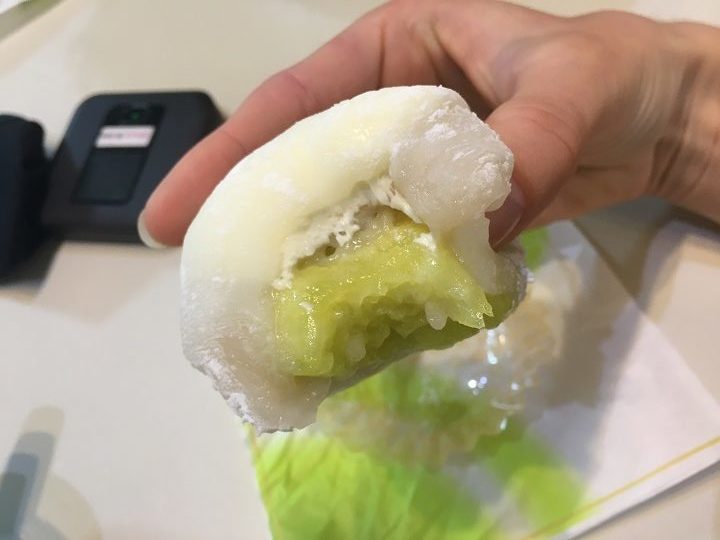 Since the end of the year means also partying for us, Michal decided to introduce Erika to shishas! Osaka has many bars with these arabic water pipes that are quite popular across Europe. We were lucky to choose Alladin Oriental Shisha bar, where the Dubai-born Mr. Sami makes everyone feel really welcome and relaxed.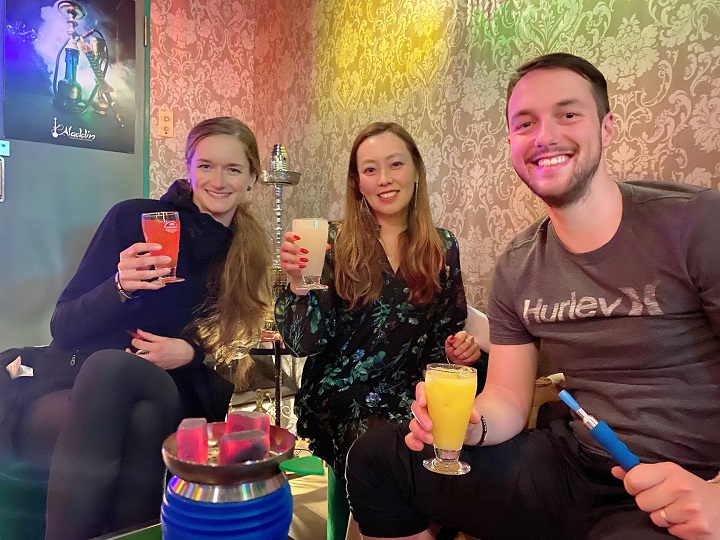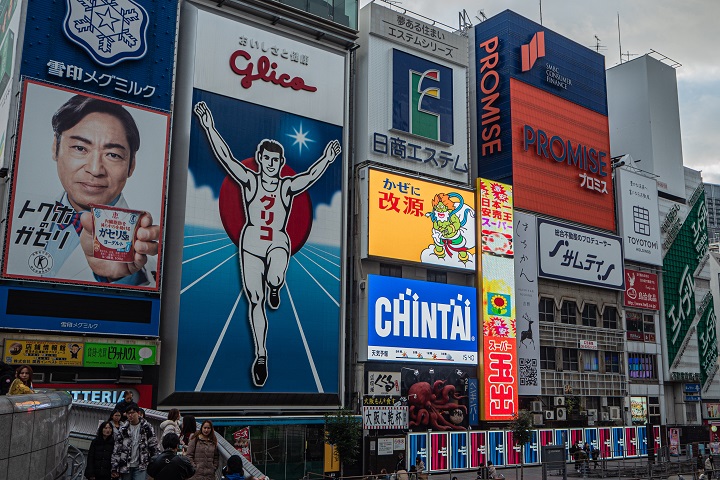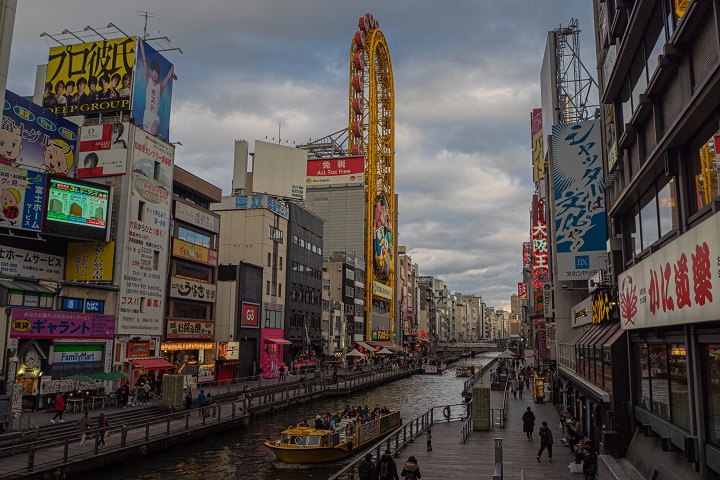 An evening in downtown wouldn't be complete without a proper dinner. By chance, we came across a very good restaurant called GyozaOH Dotonbori. Zuzana and Erika picked a bowl of spicy ramen with gyoza and seashells and they both loved it!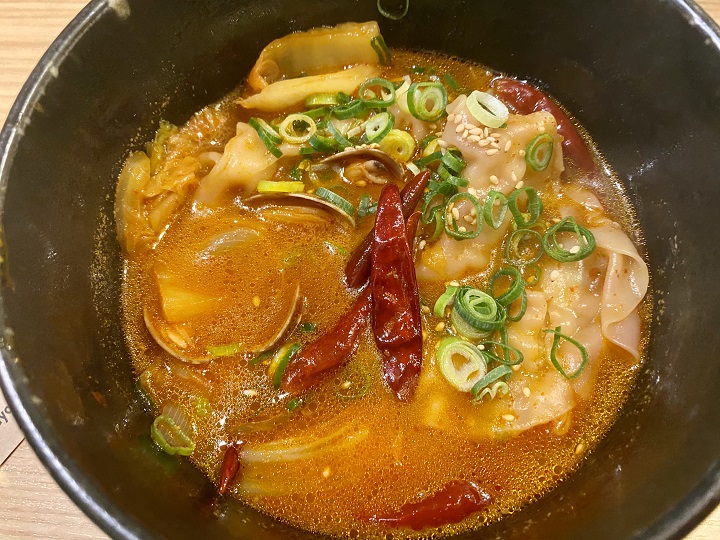 Three days later, we hugged goodbye with the Shibata&Yoshimura crowd and cycled to a different part of Osaka to meet up with more friends!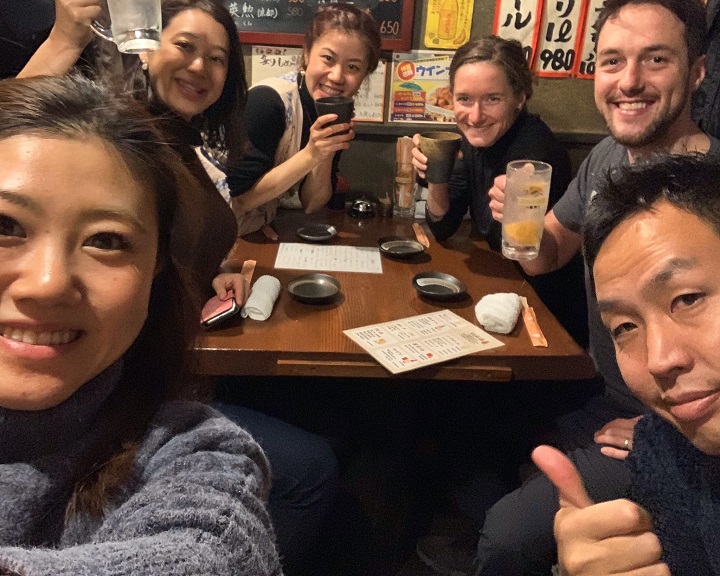 Kenji, Yuko, Mayo and Izumi are all from Nagoya and we introduced them already in episode 43. They came to spend New Year's Eve with us in Osaka, how kind! We rented a spacious AirBnB apartment, talked, laughed, ate and watched Ninja factor (SASUKE)!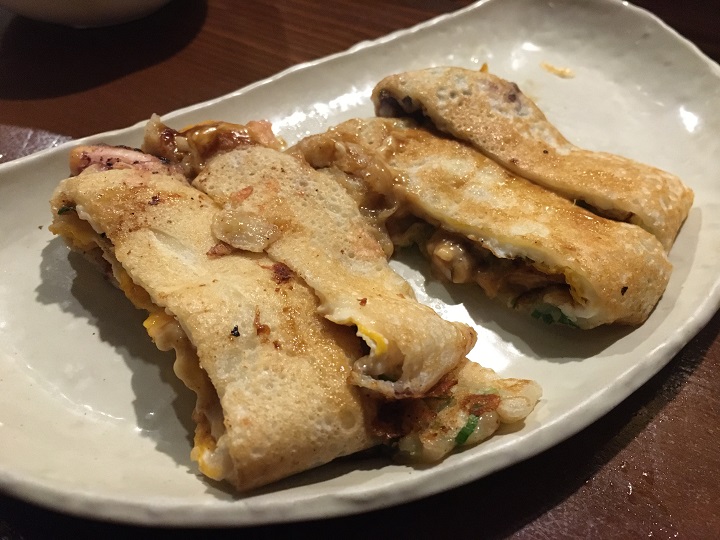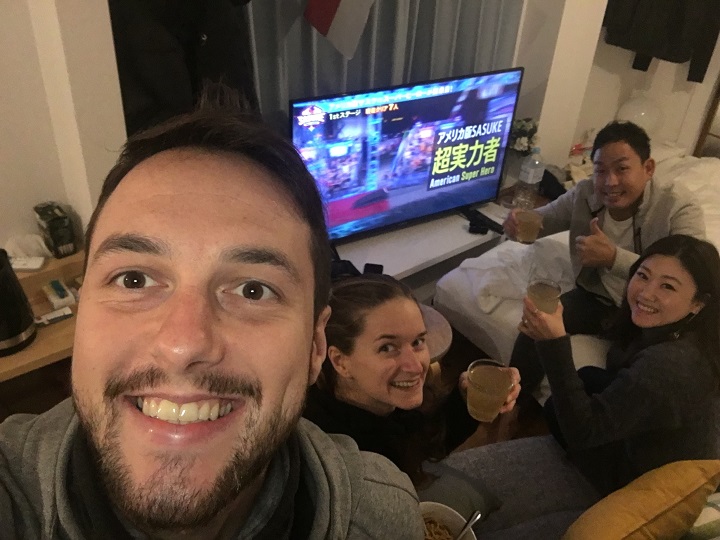 At midnight, we expressed our prayers at a small local shrine which also served sake and miso soup. January 1st was time to thank Osaka for all the nice social time and head west!