Episode 13 Sounkyo Onsen and Sounkyo Gorge

Zuzana & Michal Czech couple
― CYCLING ACROSS JAPAN ―
Episode 13
Sounkyo Onsen and Sounkyo Gorge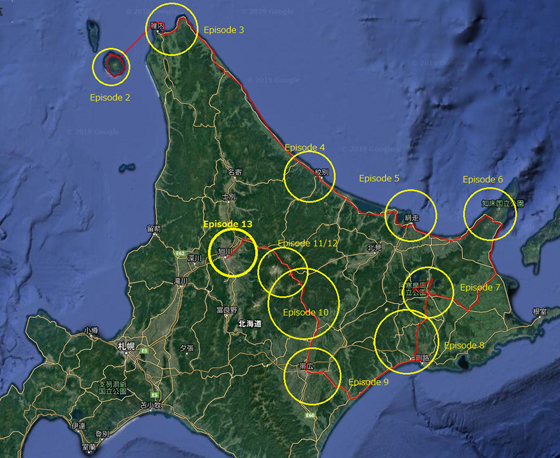 Climbing up Kuro-Dake and walking around Ohachidaira was breathtaking, both literally and figuratively. We woke up the next day with extremely sore calves and so decided to take a day off. The public foot onsen in Sounkyo Onsen is a great place to relax and massage aching muscles.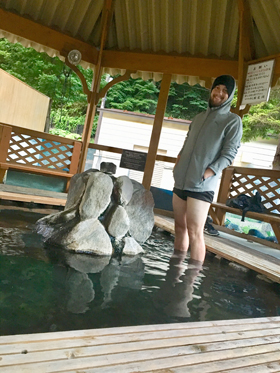 Next we explored the Sounkyo Visitor Centre, which is a highly instructive space for anyone interested in the nature, development and rules of Daisetsuzan. Several stuffed animals, all different kinds of maps as well as models, and numerous explanatory panels are on display.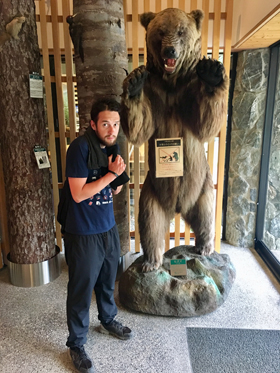 One can also watch an animated film about how the area was created. A huge eruption of Daisetsu volcano some 30,000 years ago caused the birth of Ohachidaira caldera and mainly emitted tons of pyroclastic material that flooded the valley of Ishikari river. With time, the river eroded the rock and columnar joints were revealed in the gorge.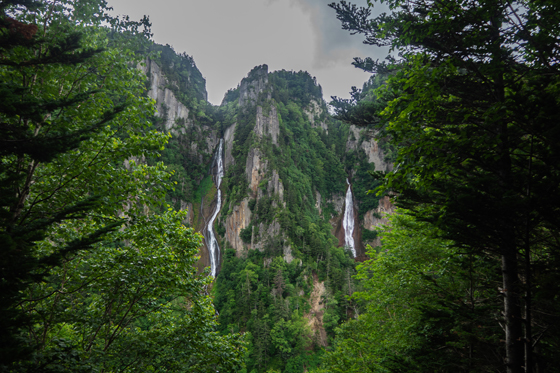 Ginga and Ryusei waterfalls belong to the touristic highlights of Sounkyo Onsen and were best observed from Soubaku Dai, a viewing deck on the opposite hill. Climbing up there was a bit scary though because the wooden stairs are damaged and there are bear warnings everywhere!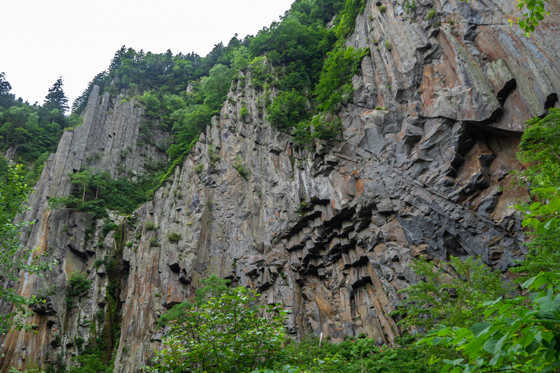 Following the advice of a local mountaineer, we continued walking on the old, now closed road deeper into the gorge. The pass was getting narrower, rocks were steeper and small waterfalls abundant. It was an adventure not worth the safety risk so we don't recommend it to other people.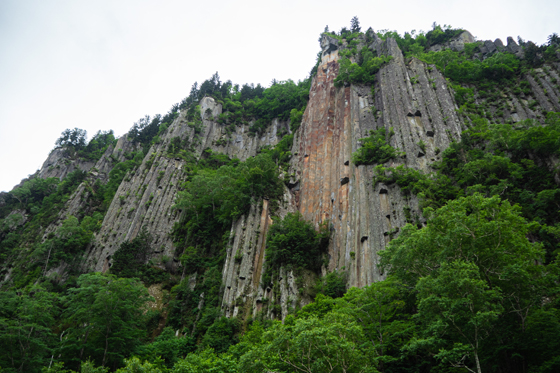 Our last stop in town was the spectacular Daisetsuzan Photo Museum. This former elementary school building gives floor to a huge exhibition by Koetsu Ichinei, a renowned Hokkaido photographer, who has been shooting pictures of the local national park for decades. Mr. Ichinei is especially sensitive to the Ainu people's respect for all living creatures and plants. As a result, many of his panoramas bring spectators to seemingly simple and gentle everyday scenes of the mountains, appreciated and nurtured by the indigenous inhabitants of Icoro-o-pu, or Treasure House, as Ainu call the island.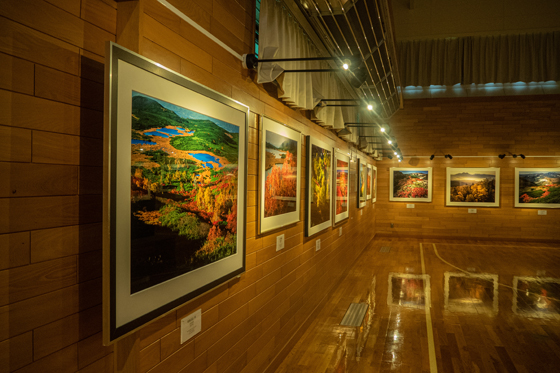 The staff at the museum are extremely welcoming and kind. We were treated with green tea and also received postcards for free when we wrote them a postcard of Praha that we had with us. Believe it or not, a little library the museum has on its first floor includes many photography books about Japan, and… one about Praha! The world is so interconnected 🙂